There is very little chance that functions are coming back in a big way this year. Restaurants and bars will be under financial pressure. But the demand for golf is just going to get greater. Are we re-thinking our model?

Yesterday I asked you to estimate by how much you would impact the average annual rounds and average annual spend of 120 occasional golfers you were asked to 'care' for, if the starting position was an average of 12 rounds and $ 1,500 spend.

Remember the language of LIFETIME VALUE.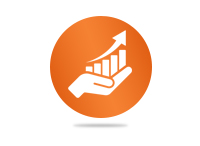 If you can move some of the golfers from occasional to regular, and increase the participation of most, then you can comfortably double the average visits and average spend from $ 1,500 to $ 3,000.

In a year, that's 120 x $ 1,500 increased average spend, which equals
$ 180,000.

But, if the average lifetime of a member at your club is 12 years, then you can argue that on AVERAGE, you'll have created $ 180,000 x 6 (assuming that most of the group are halfway through their
membership) or

again another cool million dollars for your facility.



The actual results are staggering
We have many customers who can track not only average spend but actual spend before and after for each golfer in their care group. We are also able to match renewals and resignations and compare that to golfers outside the care group.

We have three years of data that tells us there is NOTHING UNUSUAL about the staggering numbers we've used in the last 2 weeks.

Joe Beditz, CEO of the National Golf Foundation in the USA, says that to retain the surge in interest in golf:

"entrepreneurs at golf courses and in golf product and service
companies will need to innovate and adapt to the diverse opportunity before them".

He is right, but too few people know the lifetime value of a golfer at their facility. So, we're all talking generically about growth and retention and participation and service.

If everyone knew the lifetime value of one golfer and the potential
financial impact of not just retaining but increasing their
engagement and participation at the club, then we'd be much, much more motivated to innovate and change.

The value of a single golfer and the amount that can be increased screams out for personal care and attention.
The PGA Professional using an ACTIVE CUSTOMER MANAGEMENT model can deliver that personal care and attention.

The PGA Professional can be responsible for, accountable for, and
incentivized by the numbers.

Then we're all talking the same language.



Subscribe
Legally Privileged Disclaimer
Internet communications are not secure and therefore RetailTribe does not accept legal responsibility for the contents of this message. The information in this email and any attachment to it is confidential and is intended for the addressee only. Any unauthorised disclosure, use or dissemination of the contents in part or whole is prohibited. If you are not the intended recipient please return it to the sender and delete it. Any views or opinions presented are solely those of the author, and do not necessarily represent those of RetailTribe unless otherwise specifically stated. This email and attachments have been screened and are believed to be free from any virus. However, it is the responsibility of all recipients to ensure that they are virus free. This email was sent to you by RetailTribe. RetailTribe will not accept any liability for any damage caused by a virus. If you no longer want to receive this email, please
unsubscribe here
.