You have to speak many languages. The business language of numbers. The golf language of values and heritage and the future. But you also must be fluent in the language the consumer speaks.

One of the world's great retailers, the CEO of an off-course golf
superstore chain, replied to my query about how his business was doing with the following statement:


"Sometimes I have a nightmare that all the PGA Professionals have realized that they have all the customers. My business is now in real trouble. Then I wake up and realize it was just a silly nightmare and that business is good."


He wasn't gloating or being arrogant, or being triumphant. He was being humble. In his view, his business only existed because PGA Professionals were more interested in the "game" than the customer.

Don't dismiss that thought too quickly.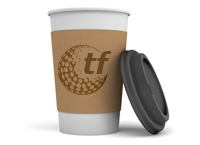 If you have an on-course retail operation, rather than think about your disadvantages, vs. the large superstore or online retailers, what critical advantages do you have? How are you exploiting those advantages?

You'll easily answer the first question, but I wonder if you'll find much to list as an answer to the second.



Subscribe
Legally Privileged Disclaimer
Internet communications are not secure and therefore RetailTribe does not accept legal responsibility for the contents of this message. The information in this email and any attachment to it is confidential and is intended for the addressee only. Any unauthorised disclosure, use or dissemination of the contents in part or whole is prohibited. If you are not the intended recipient please return it to the sender and delete it. Any views or opinions presented are solely those of the author, and do not necessarily represent those of RetailTribe unless otherwise specifically stated. This email and attachments have been screened and are believed to be free from any virus. However, it is the responsibility of all recipients to ensure that they are virus free. This email was sent to you by RetailTribe. RetailTribe will not accept any liability for any damage caused by a virus. If you no longer want to receive this email, please
unsubscribe here
.