You have to talk many languages. The business language of numbers. The golf language of values and heritage and the future. But you also must be fluent in the language the consumer speaks.

Yesterday I described the view the CEO of a golf retail superstore chain had about his competitive position vs the on-course retailers. If you missed his quote


The quote can be interpreted as a criticism of PGA Professionals, but I prefer to look past that and see his disadvantage he was describing.

He had the product, and he had the place (the off-course stores), but now he had to attract the golfers to his locations. Promotion, to attract consumers, is an enormous challenge for any retailer, and comes with a healthy advertising and margin loss price tag.

An on-course retailer HAS the consumer on their property. They haven't had to invest in an expensive real estate, or big media advertising campaign, or create loss-leaders or big price drops.

Understanding that a traditional retailer has to invest in marketing to ATTRACT consumers, whereas an on-course retailer has a steady stream of consumers on property must mean that the on-course retailer has a different marketing challenge.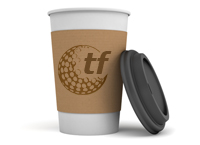 If you're an on-course retailer who doesn't have to ATTRACT consumers, then do you even need marketing? If you do, then what are you trying to achieve with your marketing? List three goals of your marketing.

How is it different for the PGA coach on property?



Subscribe
Legally Privileged Disclaimer
Internet communications are not secure and therefore RetailTribe does not accept legal responsibility for the contents of this message. The information in this email and any attachment to it is confidential and is intended for the addressee only. Any unauthorised disclosure, use or dissemination of the contents in part or whole is prohibited. If you are not the intended recipient please return it to the sender and delete it. Any views or opinions presented are solely those of the author, and do not necessarily represent those of RetailTribe unless otherwise specifically stated. This email and attachments have been screened and are believed to be free from any virus. However, it is the responsibility of all recipients to ensure that they are virus free. This email was sent to you by RetailTribe. RetailTribe will not accept any liability for any damage caused by a virus. If you no longer want to receive this email, please
unsubscribe here
.