You have to talk many languages. The business language of numbers. The golf language of values and heritage and the future. But you also must be fluent in the language the consumer speaks.

I hope you selected the 'language of love for the consumer' as the option in yesterday's question. Want to view the options again, then


The statement I hear frequently:

"Everyone here has their playing group and their handicap and that's all that they want."

Reflects a limited understanding of the consumer and, a limited ability to influence the consumer.

How many of those golfers experienced a miserable playing experience last time out? How many have too few connections to the right people? How many are with groups who they're not well aligned to socially or from a values perspective? How many struggle with pain? How many are suffering the chastening onset of age measured in shorter and shorter tee-shots?

Each of those golfers is 'somewhere' now in their relationship with the game and the club. The question is could they be somewhere better what ever they seem to think?

A good number would already like to be 'somewhere better'.

Many don't actually know they could be somewhere better. It just needs to be explained to them in a way they can understand.

A good number have no idea what somewhere better could mean to them. It needs to be described in terms they can appreciate and be inspired by.

Some know there's better, but don't believe they can find it. They need to be convinced that they can trust themselves to succeed.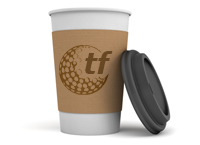 As a coach, or PGA Professional with a retail proposition, do you see your marketing challenge as finding a 'market' of golfers who already know they want better, and are ready to buy equipment and / or lessons?

Or, do you see your challenge as convincing the golfers in your local market or at your club to take a journey to better with you?



Subscribe
Legally Privileged Disclaimer
Internet communications are not secure and therefore RetailTribe does not accept legal responsibility for the contents of this message. The information in this email and any attachment to it is confidential and is intended for the addressee only. Any unauthorised disclosure, use or dissemination of the contents in part or whole is prohibited. If you are not the intended recipient please return it to the sender and delete it. Any views or opinions presented are solely those of the author, and do not necessarily represent those of RetailTribe unless otherwise specifically stated. This email and attachments have been screened and are believed to be free from any virus. However, it is the responsibility of all recipients to ensure that they are virus free. This email was sent to you by RetailTribe. RetailTribe will not accept any liability for any damage caused by a virus. If you no longer want to receive this email, please
unsubscribe here
.