You have to speak many languages. The business language of numbers. The golf language of values and heritage and the future. But you also must be fluent in the language the consumer speaks.

Our research backs up the view of many PGA Professionals who're coaches. At the start of the year, about 2% of golfers PLAN on investing in coaching to improve their game.

That's just 20 out of a golfer database of 1,000.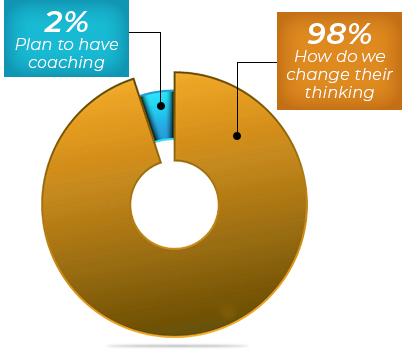 Your marketing challenge is how do you influence the 98% to invest in improvement (rather than waiting for their game to become a disaster and they come for a fix)?

Which 5 of the marketing approaches listed below would have the most significant impact on the 98%?


1. Publish your recent coaching award.
2. Publish your price list with a discount on a bulk purchase.
3. Publish once a week a story of an improving golfer (from your program).
4. Ask your golfers which part of their game, if improved, would make the largest impact on their enjoyment.
5. Publish stories about the joy of conquering summits ('Master of the short game'; 'Become a hybrid hero'; 'Wizard with the short stick'; 'No more 3 putts'; 'Rediscover your youth').
6. Playing 9-holes with at least 3 different golfers from the 98% each week.
7. Spending 3 hours behind the 18th green on a Saturday welcoming golfers home and chatting to them about their game.
8. Running a skill challenge once a week.
9. Ringing 5 golfers you have no relationship with each week and inviting them in for an assessment.
10. Scheduling a fun event on an evening and sending out personal email invites to golfers you don't have a relationship with.
11. Another idea of yours.


Have you implemented them? How's it going?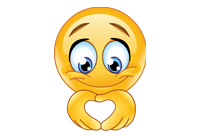 I'd like to call out Etienne Olivier, Steve Cottingham, Oli Leet, Rodney Yee, Matt Schofield, Nick Muller, the team at The Golf Station, and the team at The Golf Room for the marketing you create that clearly shows the language of love for your customers.

Ben Wilkinson, I loved your video clip of your two ladies out on the course who'd completed your program. More of that, please!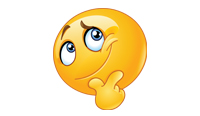 I saw a fun post to a group of Professionals asking them to tick off from a list how many milestones or summits they'd climbed. It was a fun question.

But why weren't they being challenged to make a HERO OF A CUSTOMER they'd taken through a number of those milestones or summits?



Subscribe
Legally Privileged Disclaimer
Internet communications are not secure and therefore RetailTribe does not accept legal responsibility for the contents of this message. The information in this email and any attachment to it is confidential and is intended for the addressee only. Any unauthorised disclosure, use or dissemination of the contents in part or whole is prohibited. If you are not the intended recipient please return it to the sender and delete it. Any views or opinions presented are solely those of the author, and do not necessarily represent those of RetailTribe unless otherwise specifically stated. This email and attachments have been screened and are believed to be free from any virus. However, it is the responsibility of all recipients to ensure that they are virus free. This email was sent to you by RetailTribe. RetailTribe will not accept any liability for any damage caused by a virus. If you no longer want to receive this email, please
unsubscribe here
.