You have to speak many languages. The business language of numbers. The golf language of values and heritage and the future. But you also must be fluent in the language the consumer speaks.

Imagine you're a PGA Professional at a golf club.

Now go wild and imagine you've persuaded Jordan Spieth or Nelly Korda to create some videos to send to your database of golfers.

One of them promotes a drill to reduce a slice or fade. Which of the two opening line scripts, would you choose for them to start the video with?


"If you're losing the ball right off the tee, here's a drill I use to keep finding fairways.".

Or

"If you're losing the ball right off the tee, you want something simple that's helped a lot of golfers find a few more fairways."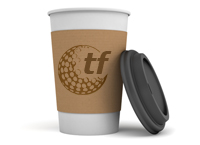 Take a moment and make your choice and then list three reasons why.




Subscribe
Legally Privileged Disclaimer
Internet communications are not secure and therefore RetailTribe does not accept legal responsibility for the contents of this message. The information in this email and any attachment to it is confidential and is intended for the addressee only. Any unauthorised disclosure, use or dissemination of the contents in part or whole is prohibited. If you are not the intended recipient please return it to the sender and delete it. Any views or opinions presented are solely those of the author, and do not necessarily represent those of RetailTribe unless otherwise specifically stated. This email and attachments have been screened and are believed to be free from any virus. However, it is the responsibility of all recipients to ensure that they are virus free. This email was sent to you by RetailTribe. RetailTribe will not accept any liability for any damage caused by a virus. If you no longer want to receive this email, please
unsubscribe here
.