There is great value in setting goals, writing them down and sharing. Junior Academy student Grant Labuschagne posted "My goal is to shoot 72 today" on Friday morning before his medal round on our player support app CoachNow. While Grant fell just short of his target score, making his target known to his support team helped to manifest a medal victory with his eventual score of 73. Well done, Grant. Doing the extra things that others won't is the smartest way to differentiate yourself from the crowd.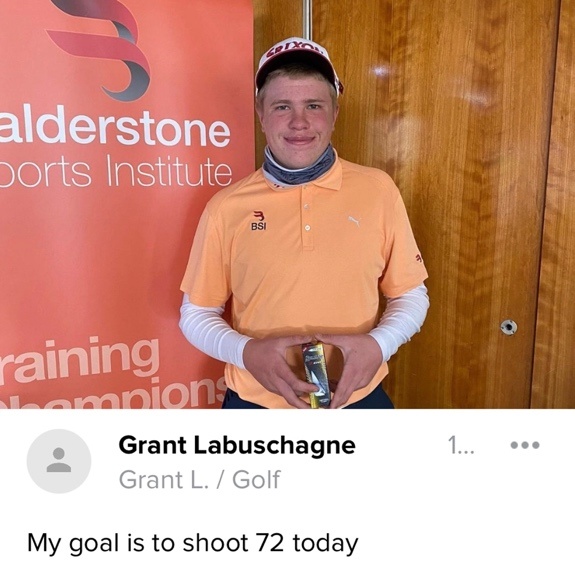 Back-2-Back – Back-2-Back





Premier Division Medal



Congratulations to

Jordan van Niekerk

on winning the Premier Division Medal with 71 on Royal Johannesburg & Kensington East Course last week Friday, 6th August, and taking back-to-back titles. This great feat followed straight after Mangezi Maswanganyi's same achievement three weeks ago. Are we going to go one better this week, Jordan, and get the treble? Watch this space.

Well done also to

Samantha Conradie

who achieved her personal best with 78 on the day.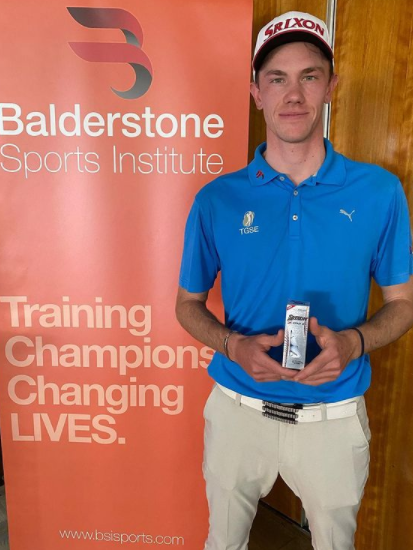 Jordan van Niekerk
Junior Academy Medal
Well done to
Tawriq Abrahams
who won the Junior Academy Medal catch-up with an even par 72 on Tuesday, 3rd August 2021, played at Huddle Park.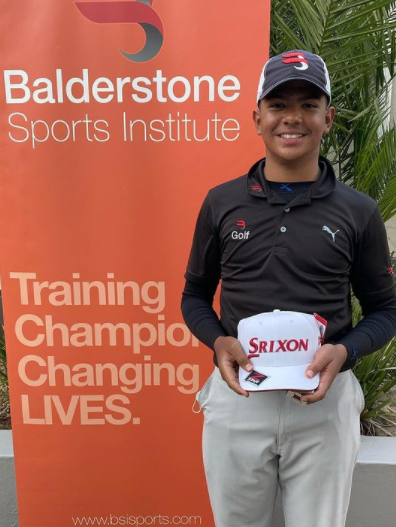 Tawriq Abrahams
An excellent achievement by
Grant Labuschagne
(73) on winning his inaugural BSI Junior Academy Medal at Royal Johannesburg & Kensington East Course on Friday, 6th August 2021 – Well done.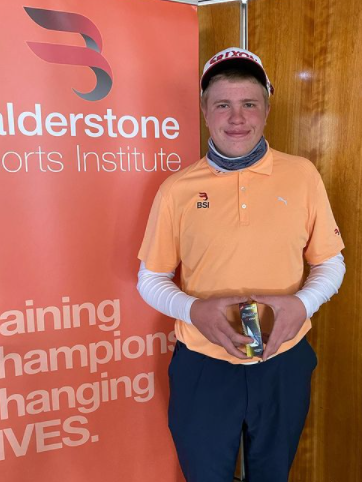 Grant Labuschagne
Bernard is making a name for himself
on the national stage
Congratulations to Junior Academy student
Bernard Meyer
on finishing in T7 place in the Friends of Engelberg Challenge at Devonvale Golf & Wine Estate with scores of 74, 78, 72.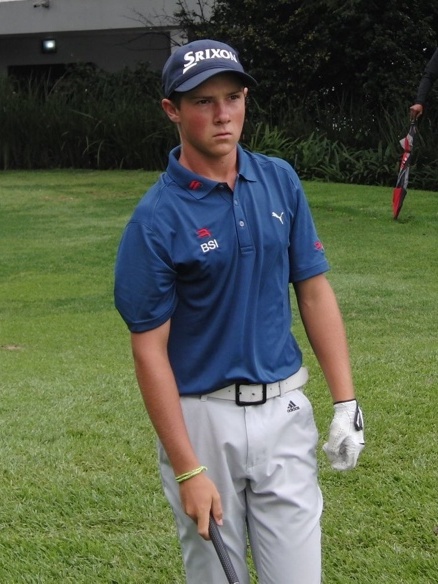 Bernard Meyer
Central Gauteng Golf Union – Junior Tournaments
The CGGU 18-hole Junior tournaments in the month of August:
Sunday, 15th August (PM)
– Glenvista
Tuesday, 17th August (AM)
– Royal Johannesburg & Kensington (East)
Thursday, 19th August (AM
) – Kyalami
Tuesday, 31th August (AM)
– Parkview
Entries close seven days prior to each event. Contact us below to secure your spot.
This week we are putting the spotlight on
Jeandre Badenhorst
PGA diploma Graduate 2017
Performance Tip of the week is brought to you by
BSI Coach - Chris Wright
Go to the YouTube link below for Chris's Maintenance Putting Drill.
Golf Swing Training Guide
A swing guide is designed to produce the correct golf swing position to hit the ball more consistently. It attaches to your golf shaft to aid you with your back swing and helps your lead wrist to hinge for a better swing. The swing guide works for both right and left-handed golfers and fits juniors to seniors.
Go to our online shop (link below) to view and purchase your BSI gear or come check out our special sale items.
Happy Women's Month, ladies!
Monday, 9th August 2021 was Women's Day in South Africa and the month of August is Women's month. We would like to honour and celebrate all the great women who continually dedicate and commit themselves to making BSI a place of study, learning, sport, fun and work, an enjoyable environment to be in.