As well as being fluent in the language of the 'consumer', we need to be able to hold a business conversation with the owners and managers
.


Talking, last week, to a group about the role of the PGA Professional at a golf club (public, semi-private, or private), feedback indicated that they were much more comfortable with the "spiritual" description of a PGA Professional rather than the P&L language of a PGA Professional.

So here's a challenge for you.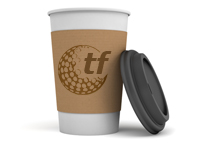 If your golf club had to purchase 2 hours of your time at full coaching rate each week, what would that cost for a year?


For instance, in the UK at £ 50 / hour for 2 hours for 50 weeks, that would be a total of £ 5,000 for the year.

In the US at $ 90 / hour, that would be $ 9,000 for the year.

If the club booked that time and paid you for it, how would you go about giving them a 500% return on their money?

In the UK, how would you generate £ 25,000 for them? And, In the US, how would you generate $ 45,000 for them?



Subscribe
Legally Privileged Disclaimer
Internet communications are not secure and therefore RetailTribe does not accept legal responsibility for the contents of this message. The information in this email and any attachment to it is confidential and is intended for the addressee only. Any unauthorised disclosure, use or dissemination of the contents in part or whole is prohibited. If you are not the intended recipient please return it to the sender and delete it. Any views or opinions presented are solely those of the author, and do not necessarily represent those of RetailTribe unless otherwise specifically stated. This email and attachments have been screened and are believed to be free from any virus. However, it is the responsibility of all recipients to ensure that they are virus free. This email was sent to you by RetailTribe. RetailTribe will not accept any liability for any damage caused by a virus. If you no longer want to receive this email, please
unsubscribe here
.