As well as being fluent in the language of the 'consumer', we need to be able to hold a business conversation with the owners and managers
.


This week I introduced an opportunity and a threat for PGA Professionals. To exploit the former and see off the latter, it is easier if you can talk the language of the business to the manager, committee, or owner.


The opportunity

What could you do to deliver a 500% return to the golf club if they purchased 100 hours of your time over the year to assist with the 'care' of members or golfers? Could you sell your idea to the management?


The Threat

You're an independent (retailer or coach) at a club suffering financially. What could you do with 100 hours to help that club? Could you sell it to management?

My experiences inform me that the "threat" is real to many outstanding independent PGA Professionals. Independents need to be able to "connect the dots" of their activity to their club's financial well-being, or there is potential trouble on the horizon.


In the last few years prior to COVID, I have been asked by the local PGAs to intervene with the management at several clubs where award-winning PGA Professionals were either having contracts terminated or significantly diminished.

In one of the markets we work in, over 20 golf clubs have dispensed with a PGA Professional and outsourced their retail to an off-course operator (with no professionals).


In each of the cases in which I have intervened, I first listen to the PGA Professional tell me how hard they work, how many hours they're at the club, how 'important' they are to the operation. Then I interrogated them to discover the tangible financial outcomes they've created for the club.

I pull out of their heads the language of business for a golf club. In every case, it has been compelling, just never visible to the club management or understood by the Professional.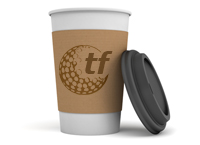 Then the opportunity must be huge!
Right. If, by accident, and not even reported, independent PGA Professionals have created substantial financial returns for their club, then how big a return could you create with 100 hours of PLANNED IMPACT over the year?

I remain hugely surprised that more PGA Professionals haven't gone to their club with a plan.



Subscribe
Legally Privileged Disclaimer
Internet communications are not secure and therefore RetailTribe does not accept legal responsibility for the contents of this message. The information in this email and any attachment to it is confidential and is intended for the addressee only. Any unauthorised disclosure, use or dissemination of the contents in part or whole is prohibited. If you are not the intended recipient please return it to the sender and delete it. Any views or opinions presented are solely those of the author, and do not necessarily represent those of RetailTribe unless otherwise specifically stated. This email and attachments have been screened and are believed to be free from any virus. However, it is the responsibility of all recipients to ensure that they are virus free. This email was sent to you by RetailTribe. RetailTribe will not accept any liability for any damage caused by a virus. If you no longer want to receive this email, please
unsubscribe here
.