Creativity is a word we don't readily associate with the profession of golf. But it's a skill we need to appreciate if we want to grow the game.

The concierge of a premium apartment building, faced with a resident returning from a wild night of festivities, might discreetly push the correct floor number on the elevator. Without the resident noticing, they want the impaired party-goer to have the best chance of reaching their
apartment. Despite what's being thrown at them, concierges, as invisible cogs, keep the operation running smoothly.

If a golfer often chunks or thins their chip shots in a round, do you look the other way? Do you suggest they take a mulligan each time? Do you take the chip for them? Or do you suggest they take a lesson?

If a golfer loses the ball right on almost every occasion, do you throw it back into the fairway? Isn't it a more generous act for a Professional to recommend that they come to the Professional for a swing assessment, to confirm a diagnosis (that's quite possibly obvious), and agree on an improvement plan?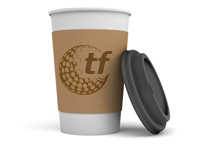 If a golfer 3-putts six times in a single round, what should you do:
1. Book to play them again because this is easy money?
2. Look the other way and don't say a word; they're already frustrated enough?
3. Offer quiet words of comfort and encourage them that they'll do better next round?
4. Point out their putting is ruining their scorecard, spoiling their
enjoyment, and insist they book a 30-minute putting & putter
evaluation with you?
Which one is the most generous act? Which one is the act of a Professional?



Subscribe
Legally Privileged Disclaimer
Internet communications are not secure and therefore RetailTribe does not accept legal responsibility for the contents of this message. The information in this email and any attachment to it is confidential and is intended for the addressee only. Any unauthorised disclosure, use or dissemination of the contents in part or whole is prohibited. If you are not the intended recipient please return it to the sender and delete it. Any views or opinions presented are solely those of the author, and do not necessarily represent those of RetailTribe unless otherwise specifically stated. This email and attachments have been screened and are believed to be free from any virus. However, it is the responsibility of all recipients to ensure that they are virus free. This email was sent to you by RetailTribe. RetailTribe will not accept any liability for any damage caused by a virus. If you no longer want to receive this email, please
unsubscribe here
.