Creativity is a word we don't readily associate with the profession of golf. But it's a skill we need to appreciate if we want to grow the game.

Your management won't let you. The avid golf nutcases moan at you.

The moment you create something new, you're introducing change. Never mind the fear of failure. Now you're threatening the equilibrium of the most visibly important people at the club.

Many Professionals write to say that their management and leadership want them back in the shop, back behind the counter, making sure that the status quo runs smoothly.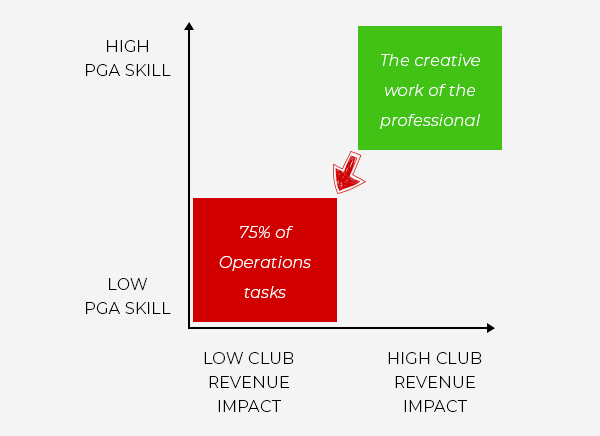 If the operation runs smoothly, then the avid and the management can resolve another day without any danger of complaint.

You're not creating. You're not using the skills of a PGA Professional. But it's safe.

That is until the management at 26 golf clubs believes they can outsource the operational role of a PGA Professional to a company with no commitment to employing PGA Professionals.



Subscribe
Legally Privileged Disclaimer
Internet communications are not secure and therefore RetailTribe does not accept legal responsibility for the contents of this message. The information in this email and any attachment to it is confidential and is intended for the addressee only. Any unauthorised disclosure, use or dissemination of the contents in part or whole is prohibited. If you are not the intended recipient please return it to the sender and delete it. Any views or opinions presented are solely those of the author, and do not necessarily represent those of RetailTribe unless otherwise specifically stated. This email and attachments have been screened and are believed to be free from any virus. However, it is the responsibility of all recipients to ensure that they are virus free. This email was sent to you by RetailTribe. RetailTribe will not accept any liability for any damage caused by a virus. If you no longer want to receive this email, please
unsubscribe here
.