Creativity is a word we don't readily associate with the profession of golf. But it's a skill we need to appreciate if we want to grow the game.

ABUNDANCE and SCARCITY.

Two sides of a balancing act the industry struggles with.

For the CREATIVE, there is so much opportunity for growth. There is so much potential for more. More golfers. More rounds. Great experiences. Greater spend. Life is abundant.

For the OPERATOR, there is a scarcity of resources. Not enough available places on the tee sheet on Saturday. There aren't enough staff to manage check-in through to the 1st tee. Slow play creates havoc with the field. Who is operating the retail counter? What time do we have for new experiences?

If you're an operator with scarce resources, who needs coaches creating more golfers, or inspiring the occasional to become avid?

If you're a coach, you want more; you want to create more. But remember, your creative work should include worrying about where the new or more enthusiastic golfer you create gains their playing value.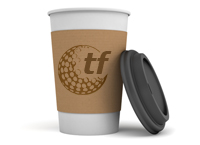 If you're a coach creating more, are you completing the creative work?

Are you creating playing solutions the golfer can enjoy, and the operator can run? Are you making sure that everyone gains value?



Subscribe
Legally Privileged Disclaimer
Internet communications are not secure and therefore RetailTribe does not accept legal responsibility for the contents of this message. The information in this email and any attachment to it is confidential and is intended for the addressee only. Any unauthorised disclosure, use or dissemination of the contents in part or whole is prohibited. If you are not the intended recipient please return it to the sender and delete it. Any views or opinions presented are solely those of the author, and do not necessarily represent those of RetailTribe unless otherwise specifically stated. This email and attachments have been screened and are believed to be free from any virus. However, it is the responsibility of all recipients to ensure that they are virus free. This email was sent to you by RetailTribe. RetailTribe will not accept any liability for any damage caused by a virus. If you no longer want to receive this email, please
unsubscribe here
.