Creativity is a word we don't easily associate with the profession of golf. But it's a skill we need to appreciate if we want to grow the game.

Last week I highlighted that the limited knowledge and understanding, amongst club leadership, of the creative revenue solutions PGA Professionals can create, placed PGA Professionals in a vulnerable position.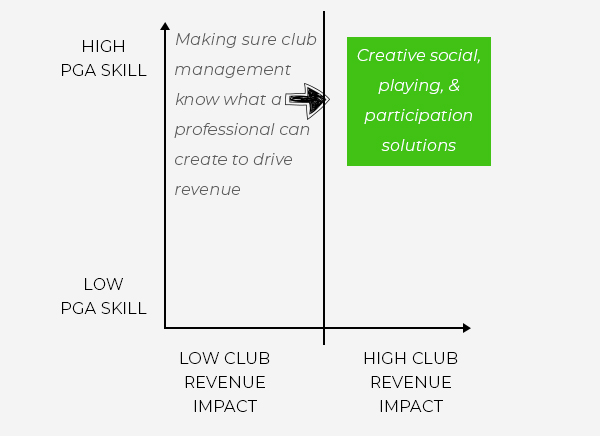 I received several messages from Professional's feeling the heat or fully burnt. That included the termination of a husband-and-wife team I know who had worked tirelessly to build solutions in the top right quadrant. My heart breaks for them.

There are many PGA leaders working hard to address challenges like this. Your work and efforts are acknowledged and appreciated.

But, in the immediate aftermath of a celebration of PGA Professionals at Kiawah Island, now is a time to ask what more can we do:
• To educate club management and leadership on the value of the revenue solutions a PGA Professional can create;

• To provide PGA Professionals with a library of proven solutions that leverage PGA skills to drive facility revenue;

• To train Professionals on how to create solutions that drive revenue;

• To make tools available to Professionals that measure the value they've generated.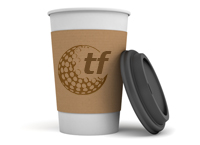 One senior PGA leader explained to me that the challenge of raising the expectations of club management was the potential for Professionals to be fired because they couldn't live up to that expectation.

If you have a view on that, please let me know.



Subscribe
Legally Privileged Disclaimer
Internet communications are not secure and therefore RetailTribe does not accept legal responsibility for the contents of this message. The information in this email and any attachment to it is confidential and is intended for the addressee only. Any unauthorised disclosure, use or dissemination of the contents in part or whole is prohibited. If you are not the intended recipient please return it to the sender and delete it. Any views or opinions presented are solely those of the author, and do not necessarily represent those of RetailTribe unless otherwise specifically stated. This email and attachments have been screened and are believed to be free from any virus. However, it is the responsibility of all recipients to ensure that they are virus free. This email was sent to you by RetailTribe. RetailTribe will not accept any liability for any damage caused by a virus. If you no longer want to receive this email, please
unsubscribe here
.