Influencing the industry to appreciate the power of engagement

Have you heard of Brownie Wise?

She was a single mother from Michigan who worked for Stanley Home Products in the 1940s. If she looked at the success of the 'Reveal the Lie' campaign for our Professionals she would quickly identify why it works so well.

Every one of our customers who ran this 'engagement event' in May generated over $ 1,000 per hour in sales of equipment and coaching, while also promoting an upcoming event for the club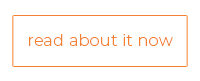 Brownie Wise would tell you that engaging 4 golfers together multiplies the likelihood that they will commit to a purchase or a future event vs engaging with each on their own.

Brownie Wise gave us 'Tupperware' parties.

She identified how human behavior changes when there's a crowd; and exploited it to explode the sales of a product that had gone nowhere despite an expensive TV and print advertising campaign.

Crowds are useful things.

"You can fish where the fish are, and/or you can become great at
gathering fish in one place".



Subscribe
Legally Privileged Disclaimer
Internet communications are not secure and therefore RetailTribe does not accept legal responsibility for the contents of this message. The information in this email and any attachment to it is confidential and is intended for the addressee only. Any unauthorised disclosure, use or dissemination of the contents in part or whole is prohibited. If you are not the intended recipient please return it to the sender and delete it. Any views or opinions presented are solely those of the author, and do not necessarily represent those of RetailTribe unless otherwise specifically stated. This email and attachments have been screened and are believed to be free from any virus. However, it is the responsibility of all recipients to ensure that they are virus free. This email was sent to you by RetailTribe. RetailTribe will not accept any liability for any damage caused by a virus. If you no longer want to receive this email, please
unsubscribe here
.