A Tribute from The Club
Our condolences to Greg Lawir at the golf check-in desk on the passing of his wife, Wendy. Our thoughts and prayers are with Greg and the family through these difficult times.
What a great month for the Club. It actually felt like we were back to normal before the impact of Covid-19, which is really exciting and we look forward to this being the new trend. We successfully hosted 12 golf days, 17 if you include big group bookings and we have another 13 golf days lined up for October. We have hosted a few conferences, luncheons and even a wedding.

While all of this is going on we are also pushing to get a few crucial projects done. These include the levelling and extending of tees, adding cart paths and filling bunkers on both courses. We will also be bringing in a stump grinder to remove all the old stumps that are sticking out of the ground. The ladies locker room was renovated, we are busy with water pressure for both locker rooms and still adding a loop system for the ladies' warm water.

With everything we have achieved this past month, I must compliment the team at Randpark for once again delivering their best. Continuously adapting to the difficult circumstances and pulling it together, when we are quiet one week and extremely busy the next, and never stopping to ensure that we continue to grow this club. The teamwork at Randpark is the reason why this club is successful. Thank you to each and every one of you for your hard work, dedication and passion.
We are going into our rainy season, and in the Highveld, rain will most likely be accompanied by lightning.

We have made the decision to change the lightning system, as we had endless issues with the previous supplier. The new system is called Blitz-Detect and will be monitoring the lightning going forward. This system will provide more accurate information when thunderstorms approach, which we will share once everything is up and running. We kindly request all members to please watch the video below.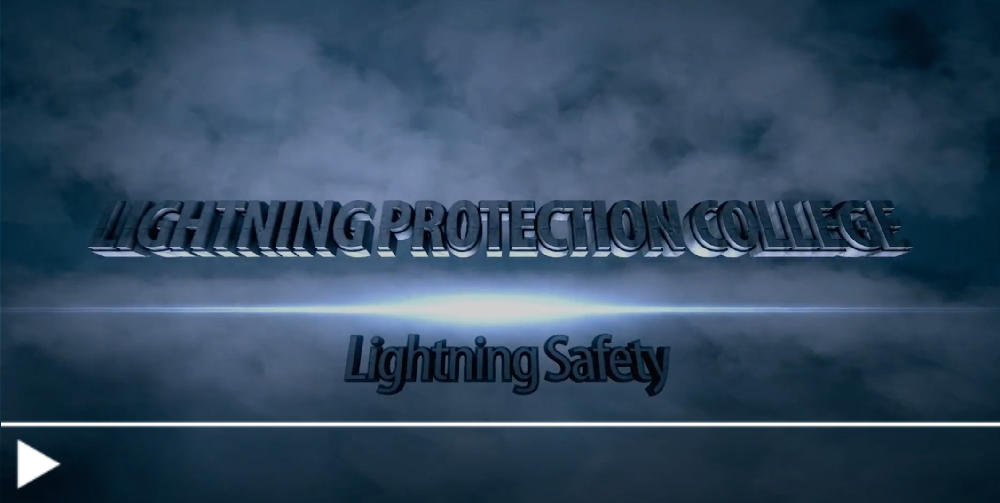 We all know the dangers of lightning. Here are a few safety tips when you are on the golf courses:
• Do not stand under trees.
• Stay away from water hazards.
• Shelter on the course only provides shelter from rain and are not lightning proof.
• When walking or carting back to the clubhouse, try and stay to low-lying open areas where possible.
• Don't get your umbrella out.
• Leave your mobile phone in your bag.
• Return to the clubhouse as quickly as possible.
• Golf carts are not lightning proof.
• If all else fails, crouch.
• Only continue play when the two short sirens go off.

Happy golfing
Francois

We always encourage communication between our members and the club. If you have any comments or questions please don't hesitate to either contact our CEO, Francois Swart at ceo@randpark.co.za or our Club Captain, Derek McGowan at captainslog@randpark.co.za.
SAVE THE DATE
Please diarise the below date for the Club AGM:
Monday, 25th October 2021
We look forward to seeing you there.
Members must please collect their new HNA card from Felicia or Nadja at the Club, and return their old/temporary card.

Please note that you will not be able to exchange your card for the new one, unless a head and shoulder photo of yourself has been loaded onto our system. Please follow the four easy steps below. Should you experience any difficulty uploading your photo, you can email a photo with your membership number, name and surname to Felicia at marketing@randpark.co.za or Nadja at membership@randpark.co.za.

After the 18th of October, old cards will be deactivated and we will no longer be able to pre-check you in before your round of golf. You will have to go to the Golf Shop with your ID to check-in.

Step 1:
Go onto the Randpark Website and select 'Tee Time' under Members Section.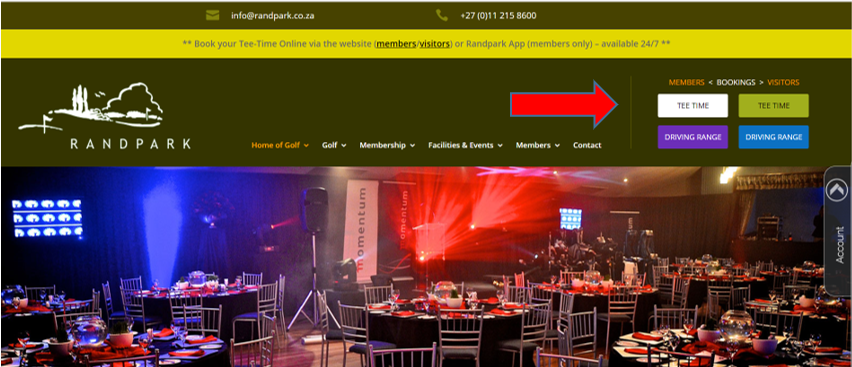 Step 2:
Log in using your own username and password.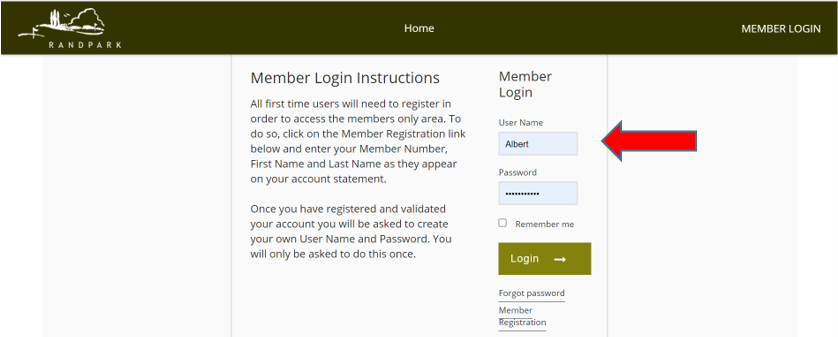 Step 3:
Click on your name displayed on the top right-hand corner of the screen and select 'Edit My Profile'.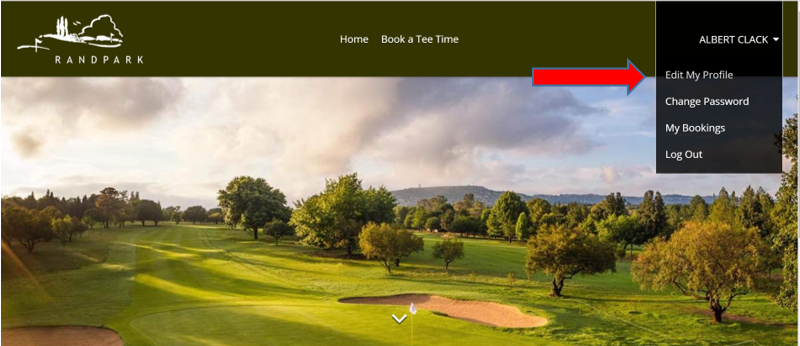 Step 4:
Click on 'CHANGE PHOTO' and upload a head and shoulder photo you are happy with. Click save.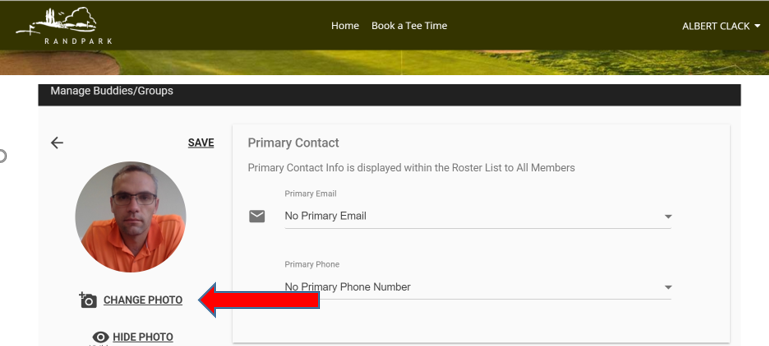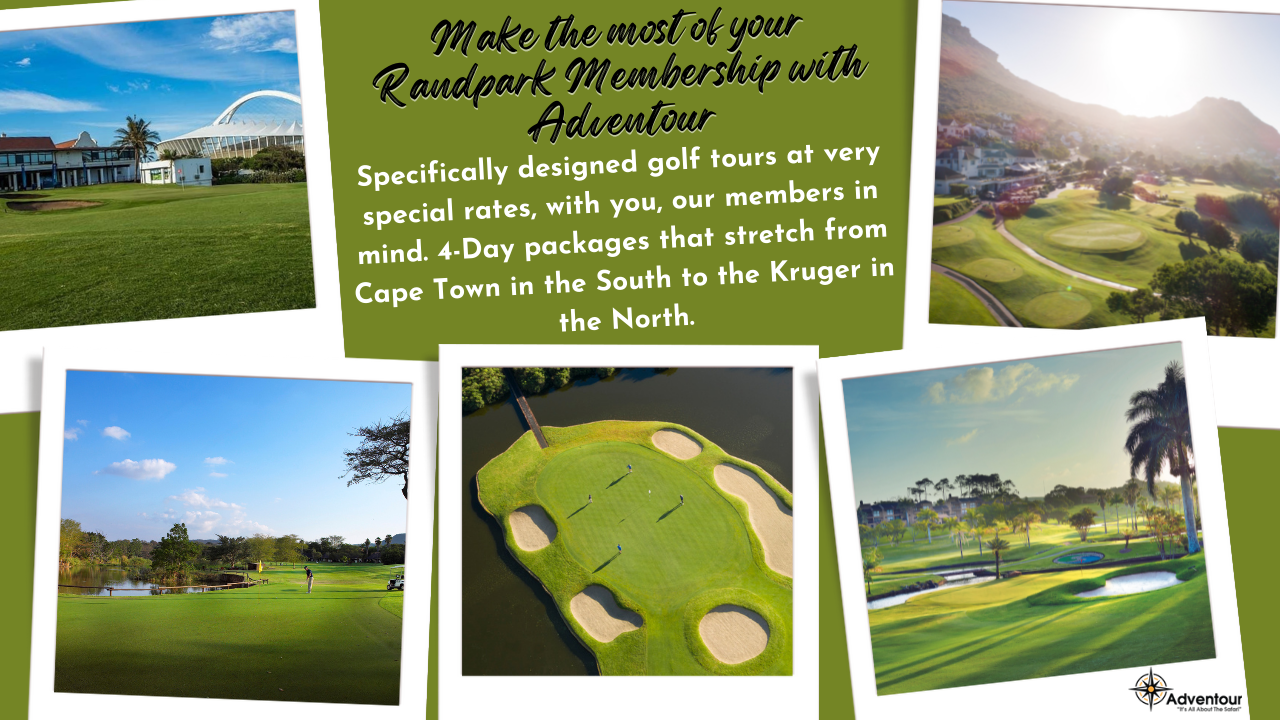 Click here to browse the amazing packages.
For more information please contact Brendan Mills: 082 849 5372 or David Meiring: 071 137 0092 sales@africanadventour.com.
Receive Randpark news updates via WhatsApp in two easy steps:
1. Add Randpark as a contact on your phone: 082 052 4767.
2. WhatsApp us your first and last name. If you ever want to stop receiving event news, simply send us a WhatsApp with the message "STOP".

Please note that this WhatsApp number is operated from a computer and, unfortunately, is unable to receive any phone calls. Please contact the Club on 011 215 8600 for assistance.
Range and Course Closures

Please take note of the following closures:
The range will be closed on Monday, 4 October for a film shoot from 17h30 – 22h00.
Both course will be closed on Friday, 8 October. We will notify members of a reciprocity club as soon as we receive confirmation.



Congratulations & Good Luck


Congratulations to Cara Ford who won the Ladies A Div Regional Champs on Sunday. Good Luck for the Nationals in November at Kyalami!
Please click here to register for this once in a lifetime opportunity to WIN TWO TICKETS TO THE MASTERS!
Don't forget to hand in your scorecards on Saturday, and stand a chance to be one of the lucky Johnny Walker Black winners!
We will be doing Member Attendance Lucky Draws during prize-giving.
AM Prize Giving - ONE bottles of Johnny Walker Black!
PM Prize Giving – ONE bottle of Johnny Walker Black!
You must be present during prize giving to be eligible
Sponsored by Ubuntu Resource Management and CTL Group Holdings (Pty) Ltd
A Note from the Ladies Captain
Time flies when you're having fun, and what better place to have fun than on either of our two beautiful courses, especially as the new season sets in and our fairways start to return to 50 shades of Green. I deemed it important to highlight some of our key Ladies Achievements that are worth a mention in my first month as Ladies Captain, how proud we are of all of the ladies but a few special mentions had to be shared …

Golf is for the Bird(ies) or … Eagles
August Ladies Open was a special day for Marlene van der Nest, a tricky stroke 8 for some on the 9th Bushwillow – but imagine getting your ball in the hole in two. Her 3rd time Eagle on a Par 4. Well done Marlene!


In keeping on the theme of Eagles, we know how intimidating it can be to play medal – let alone during Senior Club Champs. Another Eagle on the board for Renate Sauter scoring a superb hole-in-one on the 5th Firethorn. Awesome work Renate!


The golf department has also done a superb job of bringing some fun, larger scope events to Randpark in the past few months, you may remember the Windhoek International Pairs as well as the Sun International Heritage Championships. The ladies are not afraid of competition, through the field and in both of these competitions the ladies managed to place in finalist positions going through to the playoffs.

Windhoek International Pairs
Possibly one of the coldest mornings of the year, Lee-Ann Lee and Alice Taylor set out to Blue Valley to play in the semi-finals. You did us proud placing 5th on the day which is a spectacular achievement amidst all the icy conditions.

Sun International Heritage Championships
A few degrees warmer on the 23rd September, myself and Rene Roodt (with 6 other Randpark members) played at the finals on the beautiful Gary Player course at Sun City – a scorching hot day and finished on 37 points. Tough competition on the day, we did our best but most of all had a lot of fun!


This past weekend we also had our BB Knock-Out final between Alana Bakos and Elize de Wet taking on Sandy di Nicola and Sheryl Matthews – well done to Sandy and Sheryl on taking the trophy of 2021 BB Knock-Out ladies champs.


Last but certainly not least, at the CHOC Charity day where the club managed to raise an awesome R16,000 for this renowned charity, our very own Margaret Beckwith won through the field on Firethorn on 38 points!

I look forward to seeing you all on the fairways for more memorable achievements and a reminder to all our golfing lady members to join us at anytime.

Jeanne de Power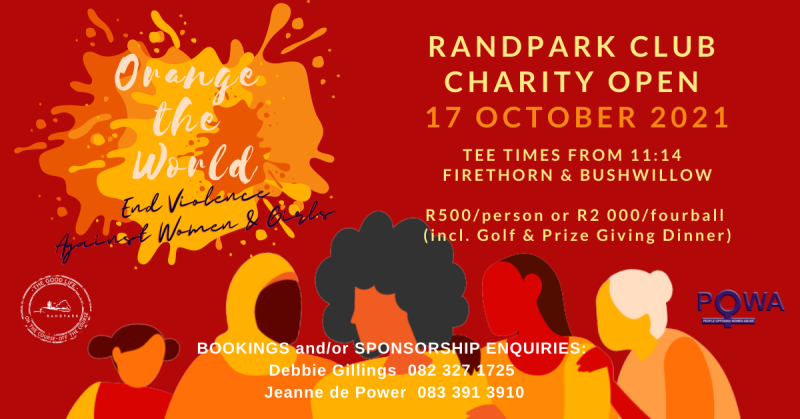 We received 4mm rain last night and hopefully there is more on the way. The wind storms have been quite severe and we lost a number of trees and branches on Firethorn as well as blowing the remaining winter leaves off the evergreen oak trees creating havoc in the car parks and certain holes on the courses.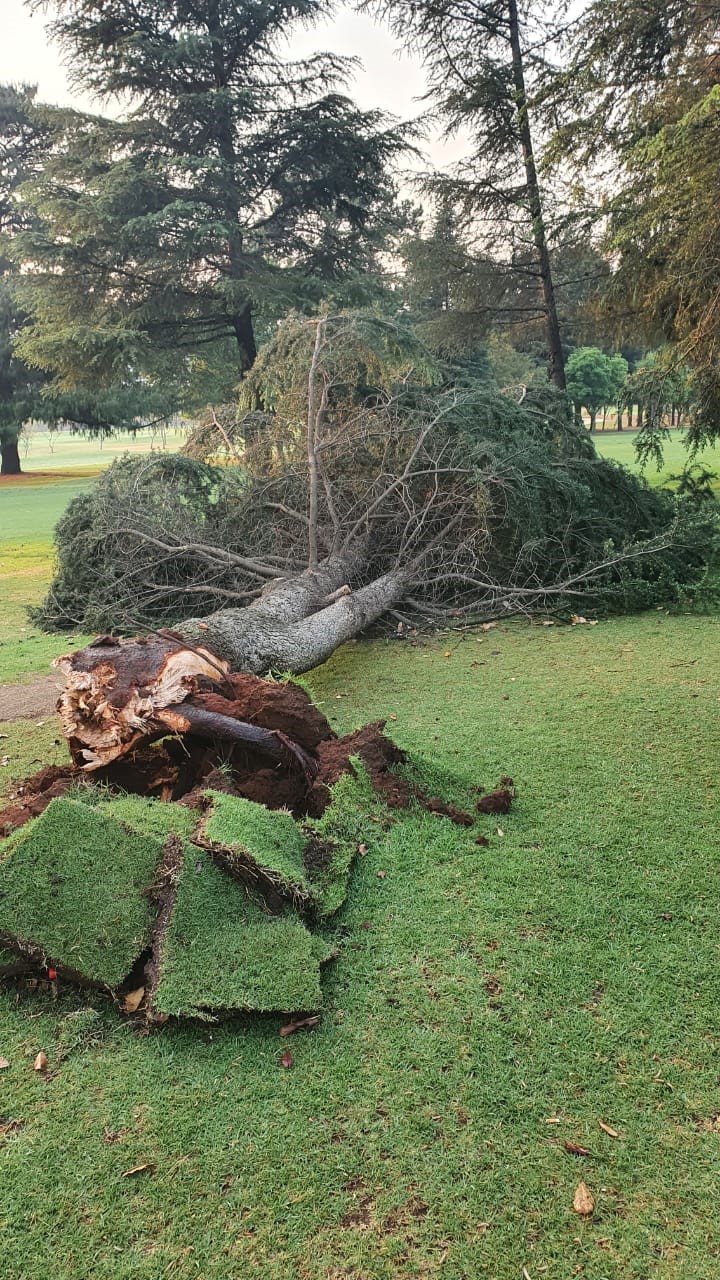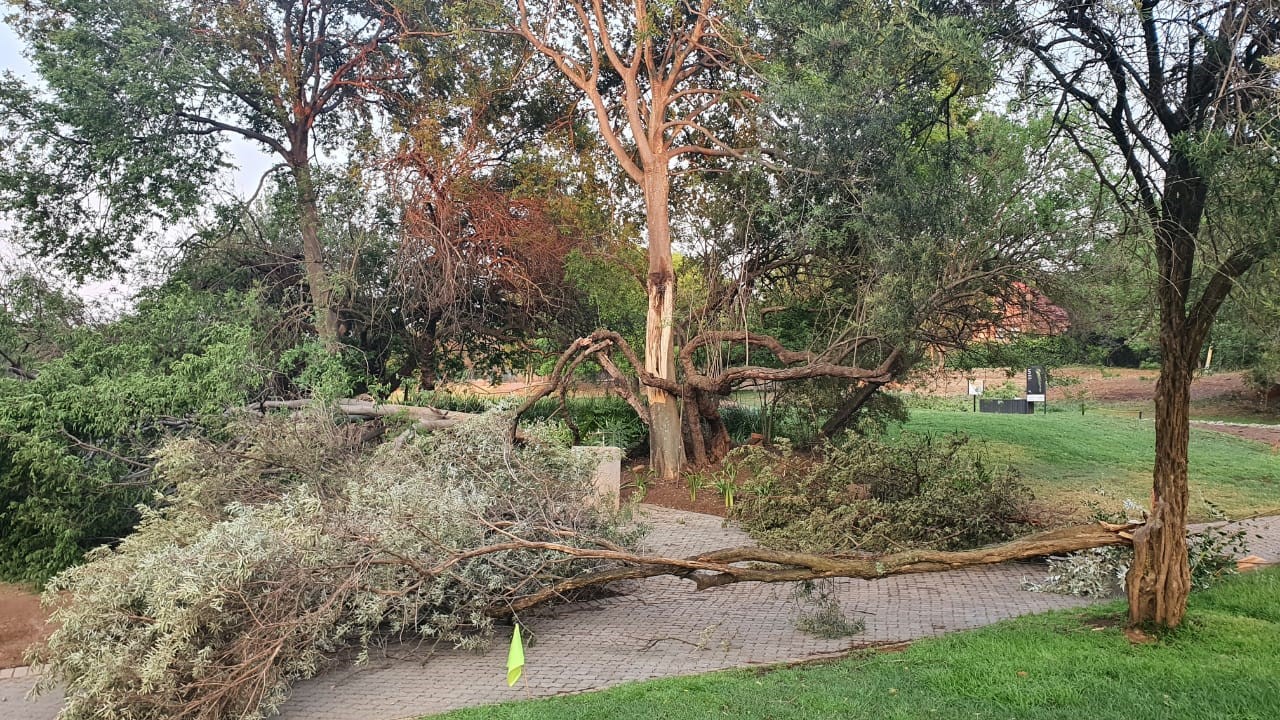 The pathway on the 8th hole on Bushwillow has been completed and preparation work on the 11th on Firethorn has started. Tee levelling and extensions have also been completed on the 17th Firethorn and 15th hole on Bushwillow. The grass is recovering well and we should start using these tees within the next 2 weeks.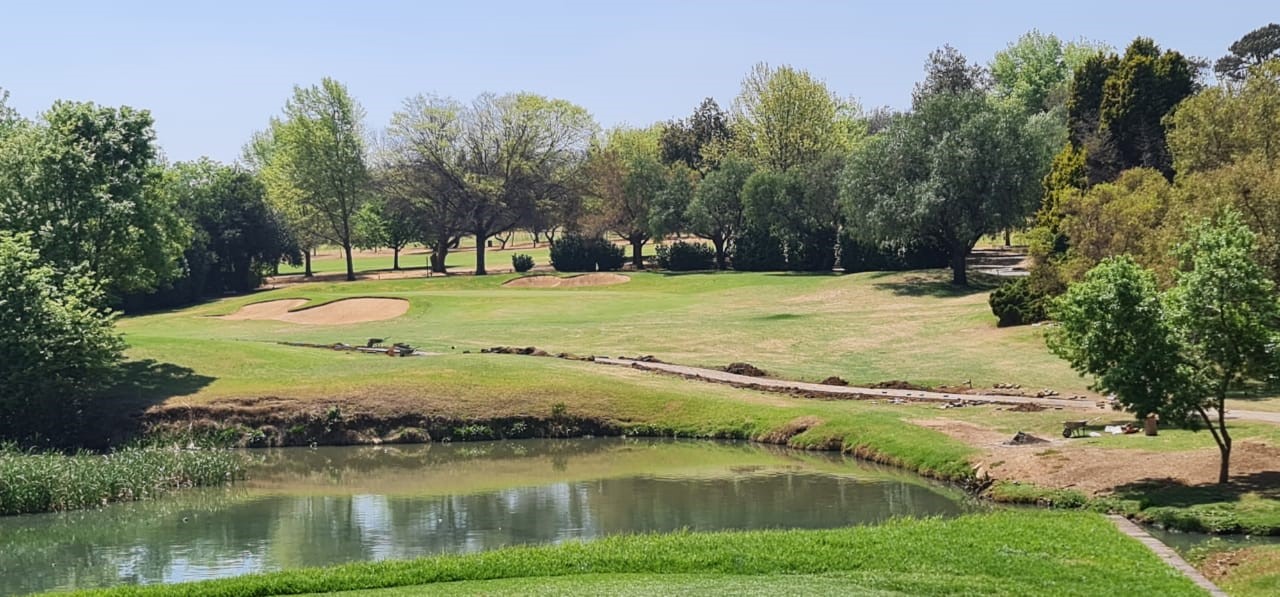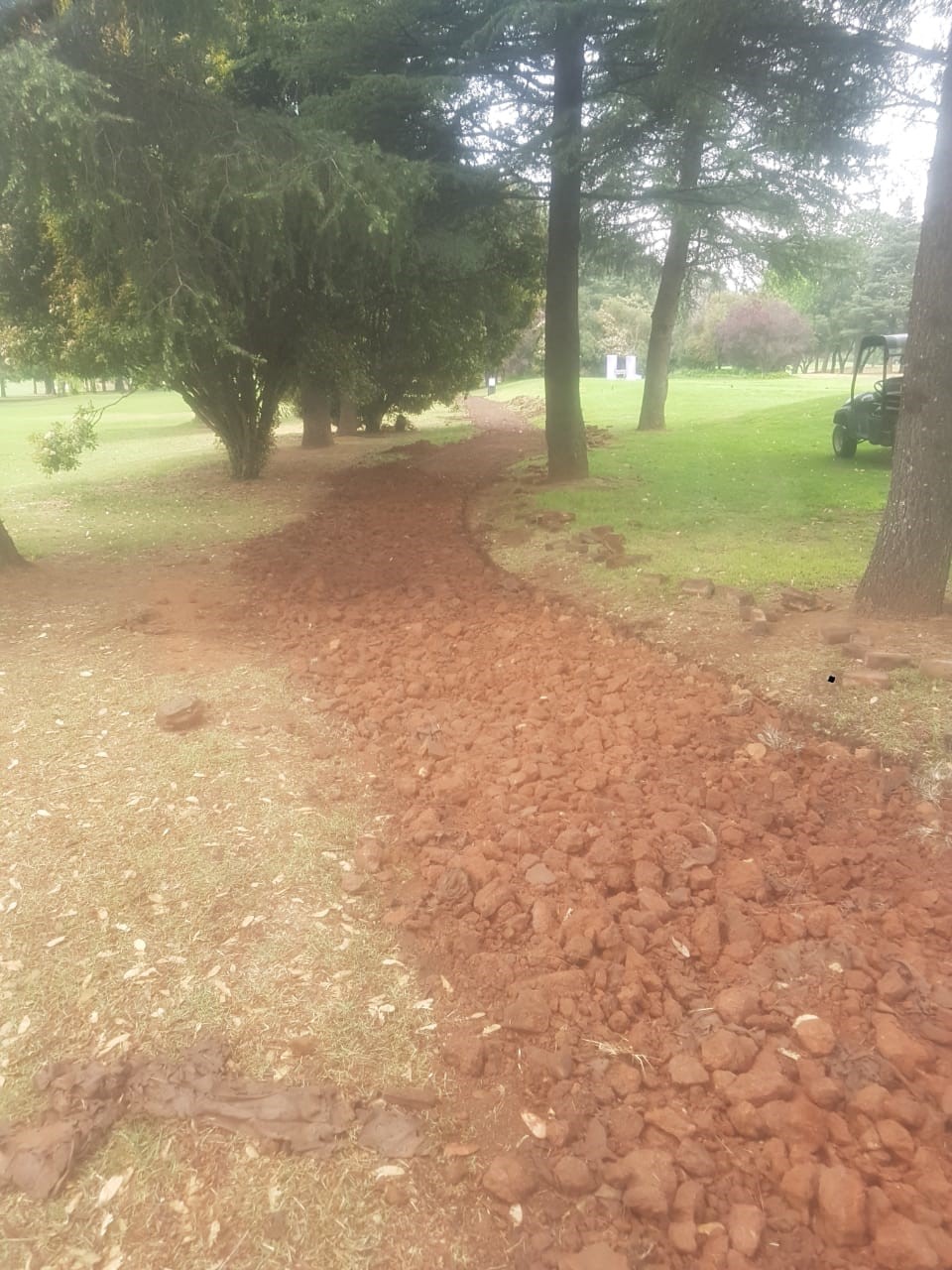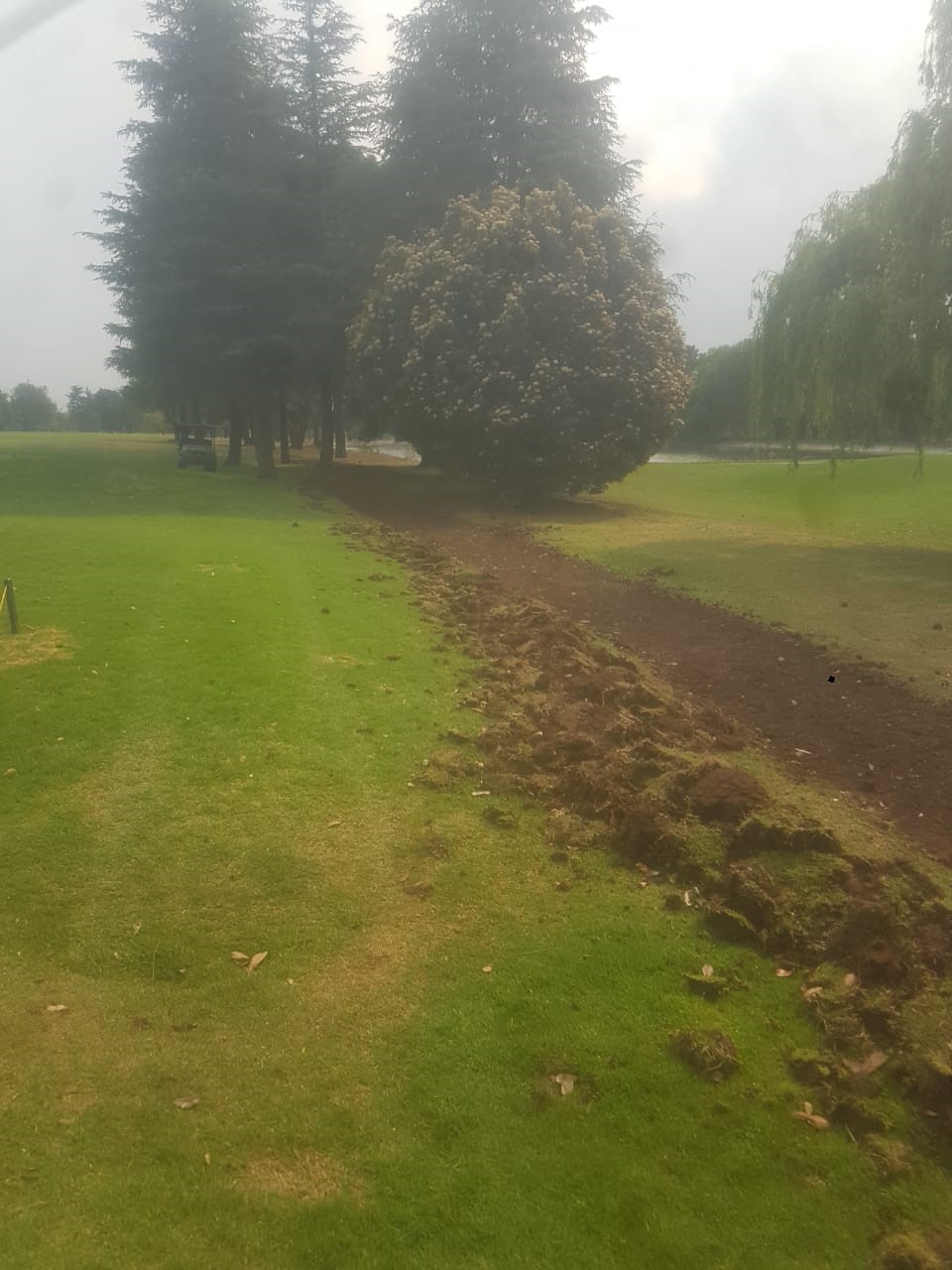 "In these times we live in and the numerous offerings out there, expectations have increased and it is rare to find above and beyond. Before highlighting this let me say that I was involved in Mt Edgecombe as golf captain and sat on the board of governors for the estate and the development of course two.
I also had extensive interaction with George Harvey and probably one of the best technical coaches around.
Without labouring the point I have had the opportunity of coming across Darren and started a series of lessons with him. Randpark can be proud to have an ambassador of this calibre, his insight, willingness to go beyond and mix it with a great demeanour has left me with the need to compliment him and your club. I am happy to report that my golf has improved as well.
Wishing you great golfing."
- John Pascoe
Thursday Curry Night Specials
Sit down or take-away from 5pm to 8pm. Take-away must be ordered with your service host.

Tamarind Sauce Fish Curry - R90
Served with basmati rice
Butter Chicken Curry - R110
Marinated in plain yoghurt, red onions & Indian spices, with a tomato cream sauce, served with basmati rice
Spicy Lamb Meatballs - R110
Simmered in a curried tomato sauce, served on fettuccine pasta
All curries served with sambals, chutney, cucumber raita & mango achaar.

You can also order your Club-favourites for take-away collection Monday to Saturday between 11am and 7pm and Sunday between 11am and 4pm. Click here to view our take-away menu. Contact 011 215 8600 to place your order (Mon-Sat 11am-5pm and Sunday 11am-4pm).
Have a great weekend
Stay Safe, Healthy & Happy!
The Randpark Team
This mail was sent to {{contact.contact_email}} by Randpark Club and is provided as a service for the members and guests of Randpark Club and has been supported and sponsored by advertisers in this email and our partner suppliers. For any queries contact us on 011 215 8600.

Sent on behalf of Randpark Club by
RetailTribe: Unit 8 | Blaauwklip Office Park | Stellenbosch | 7600 | 021 880 2693