Influencing the industry to appreciate the power of engagement.

If one of our customers (a PGA Professional) told his or her allocated RetailTribe marketing coach that they wanted to launch a putting program, then we'd select a couple of relevant content campaigns for them to choose from, and most definitely recommend using one of our marketing
playbooks with an engagement that included a skills challenge.

Skills challenges have several advantages to anyone looking to build a retail or coaching business.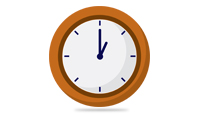 You get to engage with more golfers over 3 hours than you would if you accompanied 3 golfers over 9 holes.

Many golfers have an inflated view of their skill at some of the more
fundamental challenges in golf (eg sinking flat 10-foot putts). A skills
challenge highlights what their real performance might be.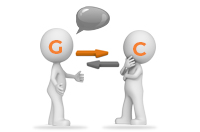 In a one-on-one challenge with you, the golfer is very likely to be open and transparent. That offers you the chance to find out how their performance with that skill impacts on how they feel about their golf experience. You also get to ask them how they would feel about a better performance.
Having shown that you care about how the golfer feels, you get to offer some immediate value through your expertise. You can make an
observation, suggest a change, or recommend a drill. You are re-enforcing your role as the expert guide.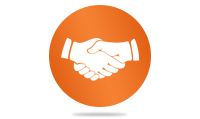 By giving value in the challenge, you're invoking the power of reciprocity. One good deed deserves one in return. It's a powerful social norm.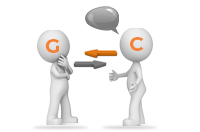 Now you can make your proposition to the golfer, referencing the feelings that you're trying to deliver.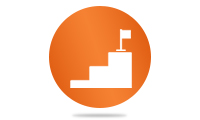 After a 5- or 10-minute engagement with a golfer, we advise not trying to convert them to a program or large financial commitment. There are steps to get there. The first step might be to come and have a 45-minute putting assessment (if you've run a putting skills challenge).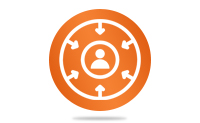 But the beauty of your proposition is it's personalized to what you've learned about the golfer. What matters to them; what they'd feel about improvement. And you might have run a putting challenge, but they've mentioned they struggle off the tee. Are you going to offer a putting assessment or a driver assessment?
Now you've become more than an expert guide. You've become a servant leader. What a great role in life.

And that's why we love playbooks with engagements built around skills challenges.



Subscribe
Legally Privileged Disclaimer
Internet communications are not secure and therefore RetailTribe does not accept legal responsibility for the contents of this message. The information in this email and any attachment to it is confidential and is intended for the addressee only. Any unauthorised disclosure, use or dissemination of the contents in part or whole is prohibited. If you are not the intended recipient please return it to the sender and delete it. Any views or opinions presented are solely those of the author, and do not necessarily represent those of RetailTribe unless otherwise specifically stated. This email and attachments have been screened and are believed to be free from any virus. However, it is the responsibility of all recipients to ensure that they are virus free. This email was sent to you by RetailTribe. RetailTribe will not accept any liability for any damage caused by a virus. If you no longer want to receive this email, please
unsubscribe here
.