How connected are your golfers to the club, the community, and the game?

A PGA Professional can not only create relationships, they have so many opportunities for relationship maintenance checks with the golfer or member in any engagement.
How's their game and how often are they playing? You're checking on their level of connection to the game of golf. Checking they're not
frustrated or struggling.

Who are they connected to at the club? Have they lost any partners? Are they gaining partners? Are they looking for new playing partners or a group? You're checking on the state of their social connections to the community.

Did they participate in the last club event; are they participating in the next event; what facilities do they use at the club? You're checking how connected they are to the club.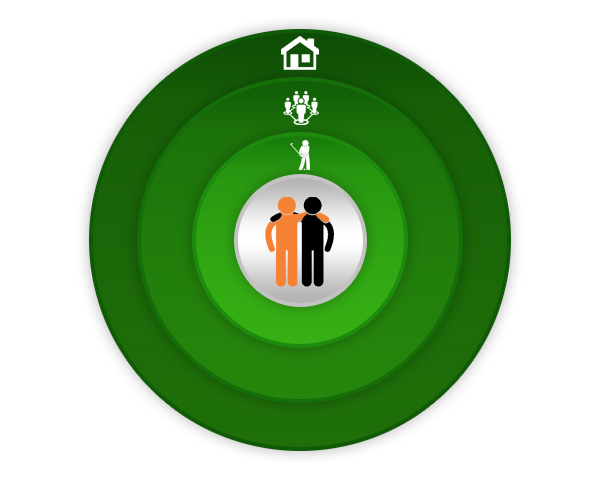 We encourage our customers using our tracking systems to work with a traffic light system for each of these checks. Red obviously being a problem with the connection. Green and all is good. Orange or amber highlights some work needs doing.

The next step though is to take responsibility for the amber or red.



Subscribe
Legally Privileged Disclaimer
Internet communications are not secure and therefore RetailTribe does not accept legal responsibility for the contents of this message. The information in this email and any attachment to it is confidential and is intended for the addressee only. Any unauthorised disclosure, use or dissemination of the contents in part or whole is prohibited. If you are not the intended recipient please return it to the sender and delete it. Any views or opinions presented are solely those of the author, and do not necessarily represent those of RetailTribe unless otherwise specifically stated. This email and attachments have been screened and are believed to be free from any virus. However, it is the responsibility of all recipients to ensure that they are virus free. This email was sent to you by RetailTribe. RetailTribe will not accept any liability for any damage caused by a virus. If you no longer want to receive this email, please
unsubscribe here
.