How connected are your golfers to the club, the community, and the game?

Randy Smith, PGA Professional at Royal Oaks in Dallas, Tx, educated me. He explained that the best place for a PGA Professional to station
themselves on a golf course was not the 1st tee, but at the back of the 18th green.

On the first tee, he reasoned, every golfer might be nervous but they are full of hope. By the time they walk off the 18th green they've probably had a hard dose of reality, a round full of frustration – again.

That can threaten the golfer's connection with the game.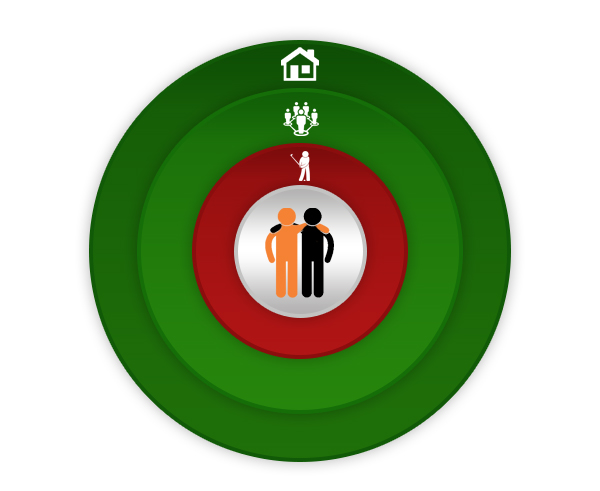 Once when I arrived at Royal Oaks looking for Randy, the assistants in the shop laughed and said
"go find him behind the 18th, he's saving golfers".


I hope they eventually took on board Randy's example. Randy was taking responsibility for the members' connection with the game.
That's clearly the work of a PGA Professional.

Save one member, or golfer, and the financial contribution is enormous.
By the way, if you've got the retail franchise and think that's someone else's responsibility, then think about how loyal to your shop a golfer you save will become.



Subscribe
Legally Privileged Disclaimer
Internet communications are not secure and therefore RetailTribe does not accept legal responsibility for the contents of this message. The information in this email and any attachment to it is confidential and is intended for the addressee only. Any unauthorised disclosure, use or dissemination of the contents in part or whole is prohibited. If you are not the intended recipient please return it to the sender and delete it. Any views or opinions presented are solely those of the author, and do not necessarily represent those of RetailTribe unless otherwise specifically stated. This email and attachments have been screened and are believed to be free from any virus. However, it is the responsibility of all recipients to ensure that they are virus free. This email was sent to you by RetailTribe. RetailTribe will not accept any liability for any damage caused by a virus. If you no longer want to receive this email, please
unsubscribe here
.