How connected are your golfers to the club, the community, and the game?

When you examine people who have stopped playing at a club or those who've resigned a membership, if you strip out those who've disappeared because they migrated away, died, or became seriously ill, then a big majority would have been marked as 'red' on the social connection layer of the scale we reviewed this week. They don't have enough social connections or friends at the club.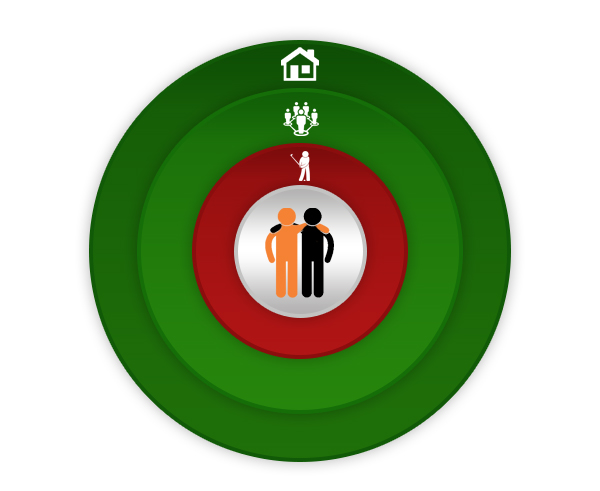 That's in line with a study conducted with over 10,000 golfers that showed that for the majority, their number 1 priority when playing golf was
"fun with friends".
The quickest way to activate a golfer and get them to pay more visits, play more golf, and spend more money, is to connect them socially to an active golf group.

As the 'matchmaker', the PGA Professional can connect the golfer to a like-minded group who play at a time that our golfer has available, and at a time when the pressure on tee times isn't as great.

Peter Myers is a PGA Professional who's an expert at creating, never mind growing, groups for different days and times of the week.



Subscribe
Legally Privileged Disclaimer
Internet communications are not secure and therefore RetailTribe does not accept legal responsibility for the contents of this message. The information in this email and any attachment to it is confidential and is intended for the addressee only. Any unauthorised disclosure, use or dissemination of the contents in part or whole is prohibited. If you are not the intended recipient please return it to the sender and delete it. Any views or opinions presented are solely those of the author, and do not necessarily represent those of RetailTribe unless otherwise specifically stated. This email and attachments have been screened and are believed to be free from any virus. However, it is the responsibility of all recipients to ensure that they are virus free. This email was sent to you by RetailTribe. RetailTribe will not accept any liability for any damage caused by a virus. If you no longer want to receive this email, please
unsubscribe here
.