How connected are your golfers to the club, the community, and the game?

Golfers are the atomic parts of a community. A community is formed by the connections. Each golfer needs to have their individual and personal value from the relationship with the club and the game.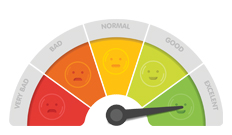 "If you're product-centric, you 'assume' the golfer has joined, or visits the club because they enjoy golf and the facilities the club offers. You assume they receive value or they leave. Your responsibility is to the product and service.

If you're customer-centric, you want to understand what each golfer wants from their relationship with the game and the club, and create a personal club connection with the golfer. Your responsibility is to the individual golfer's value.
Then to become a community, your atomic "connections"
need to become inter-connected.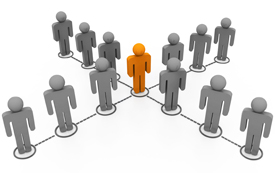 "If you're more product-centric, then you put on events and know that over time inter-connection will happen. But, if you're managing a community of connections, you know that the more each connection is inter-connected, the more powerful and active that community becomes and how much more active and loyal each individual golfer becomes. They're now atoms that are part of molecules.

Mike Menery, PGA Professional and General Manager at Old Marsh Golf Club, Palm Beach Gardens, Florida, educated me on how much effort can be put into building those connections, and the enormous returns that come from planning to build inter-connections. One of the best 60 minutes of my time in golf was sat taking notes while Mike educated me."


Providing playing and club value to each golfer or member is the first step in creating a COMMERCIALLY VIABLE COMMUNITY. Connecting golfers or members to each other and continually adding to those inter-connections, is the second part.

Do you think these are the responsibilities of a PGA Professional? Or do you think once upon a time these were understood to be the responsibilities and have now been diminished?



Subscribe
Legally Privileged Disclaimer
Internet communications are not secure and therefore RetailTribe does not accept legal responsibility for the contents of this message. The information in this email and any attachment to it is confidential and is intended for the addressee only. Any unauthorised disclosure, use or dissemination of the contents in part or whole is prohibited. If you are not the intended recipient please return it to the sender and delete it. Any views or opinions presented are solely those of the author, and do not necessarily represent those of RetailTribe unless otherwise specifically stated. This email and attachments have been screened and are believed to be free from any virus. However, it is the responsibility of all recipients to ensure that they are virus free. This email was sent to you by RetailTribe. RetailTribe will not accept any liability for any damage caused by a virus. If you no longer want to receive this email, please
unsubscribe here
.