How connected are your golfers to the club, the community, and the game?

If you've contributed to a golfer's game (playing or socially), their relationship with you will probably be as strong as, or even stronger than, any other relationship with your facility. It's a connection with huge potential value.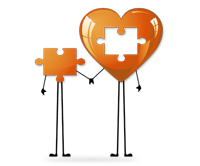 Your relationship gives you the permission to learn more about that golfer. You are the 'empathy engine' that understands them enough to know how everything could be better. You can translate the connection into value for the golfer, the club, and the game.

My experience of working with hundreds of professionals informs me that you will probably all have nodded and agreed with that argument, but there are two barriers that hold so many back from total success.

Waiting to be asked
First, the vast majority believe they should wait quietly to be asked to make a connection. They believe that we, the customer, have the responsibility to reach out and suggest that we need help or assistance.
Shy, reserved, about the solution
Secondly, translating the knowledge of what would make our (the golfer's) lives better, into a suggestion; a proposition; or offer, is considered by many (probably most) to be inappropriate.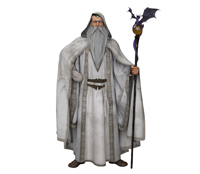 Stop and consider this. Golf is your domain. The course is your theatre. You're the senior partner. We, the golfers, are not members or tee times. We're the apprentices to you the masters. You're the wizard Gandalf. We're the vulnerable on a journey.
Pick us out. Bless us with your attention. Encourage us with your wisdom. And where you can see a pathway, don't be modest or secretive. Don't hide it from us. Point it out. We're all looking for that magical pathway to a better experience.



Subscribe
Legally Privileged Disclaimer
Internet communications are not secure and therefore RetailTribe does not accept legal responsibility for the contents of this message. The information in this email and any attachment to it is confidential and is intended for the addressee only. Any unauthorised disclosure, use or dissemination of the contents in part or whole is prohibited. If you are not the intended recipient please return it to the sender and delete it. Any views or opinions presented are solely those of the author, and do not necessarily represent those of RetailTribe unless otherwise specifically stated. This email and attachments have been screened and are believed to be free from any virus. However, it is the responsibility of all recipients to ensure that they are virus free. This email was sent to you by RetailTribe. RetailTribe will not accept any liability for any damage caused by a virus. If you no longer want to receive this email, please
unsubscribe here
.