Are we under-achieving if we measure the number of golfers who invest in coaching?

"Back to the Future" was a great movie. I think it showed how you can pair the fundamentals of the past with the opportunities the future presents (and remember we're living in the future).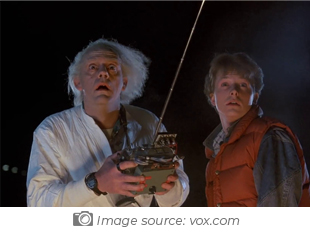 If you're looking at your 'market of opportunity'; your country club with members and families and guests; the golf club with all of its regulars; and all of the local population that don't yet know that golf is the greatest game in the world:
What are the fundamentals of the past you use to promote your proposition to your market opportunity?

How are you using the advantages of today to amplify those fundamentals to create even more success?

What are the opportunities emerging to invent new ways to promote your proposition?



Subscribe
Legally Privileged Disclaimer
Internet communications are not secure and therefore RetailTribe does not accept legal responsibility for the contents of this message. The information in this email and any attachment to it is confidential and is intended for the addressee only. Any unauthorised disclosure, use or dissemination of the contents in part or whole is prohibited. If you are not the intended recipient please return it to the sender and delete it. Any views or opinions presented are solely those of the author, and do not necessarily represent those of RetailTribe unless otherwise specifically stated. This email and attachments have been screened and are believed to be free from any virus. However, it is the responsibility of all recipients to ensure that they are virus free. This email was sent to you by RetailTribe. RetailTribe will not accept any liability for any damage caused by a virus. If you no longer want to receive this email, please
unsubscribe here
.