Are we under-achieving, if we measure the number of golfers who invest in coaching?

If the creation of an emotional connection between brand and customer has a 300% impact on the amount of word-of-mouth marketing generated, then we want 'emotional connection'. And that takes more than you just being a great relationship person.

The depth of emotional connection that a golfer makes with their golf coach will depend on the scope of relationship being developed. Nurses know this.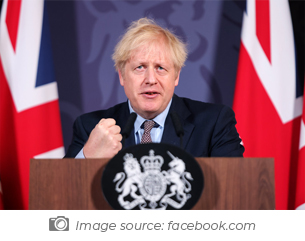 Boris Johnson, the British Prime Minister, after he left hospital recently was effusive about specific nurses in his first press conference. He was emotionally connected to them. This isn't unusual in those admitted to hospital with a life and death challenge.

The relationship moves from a series of nursing transactions; taking temperature, recording readings, delivering medication etc; to a very clear, important and much greater 'life-saving' goal. The relationship moves from transactional competence to emotional support.

How do you change the scope of the relationship with your student? Do you have a technique or procedure that expands the relationship from the functional and technical to a much bigger 'life-changing' goal?



Subscribe
Legally Privileged Disclaimer
Internet communications are not secure and therefore RetailTribe does not accept legal responsibility for the contents of this message. The information in this email and any attachment to it is confidential and is intended for the addressee only. Any unauthorised disclosure, use or dissemination of the contents in part or whole is prohibited. If you are not the intended recipient please return it to the sender and delete it. Any views or opinions presented are solely those of the author, and do not necessarily represent those of RetailTribe unless otherwise specifically stated. This email and attachments have been screened and are believed to be free from any virus. However, it is the responsibility of all recipients to ensure that they are virus free. This email was sent to you by RetailTribe. RetailTribe will not accept any liability for any damage caused by a virus. If you no longer want to receive this email, please
unsubscribe here
.