Are we under-achieving, if we measure the number of golfers who invest in coaching?

Yesterday I highlighted how Mike Aldrich was executing some of the steps of a word-of-mouth marketing strategy at Blue Grass Yacht & Country Club by publishing "hero" posts celebrating individual members. In the example shown, one of his students had won the club championship.

The celebration doesn't have to be restricted to formal, high achievement. It can celebrate some fun, just as the post from Ryan Hitt and his team at Trophy Club does: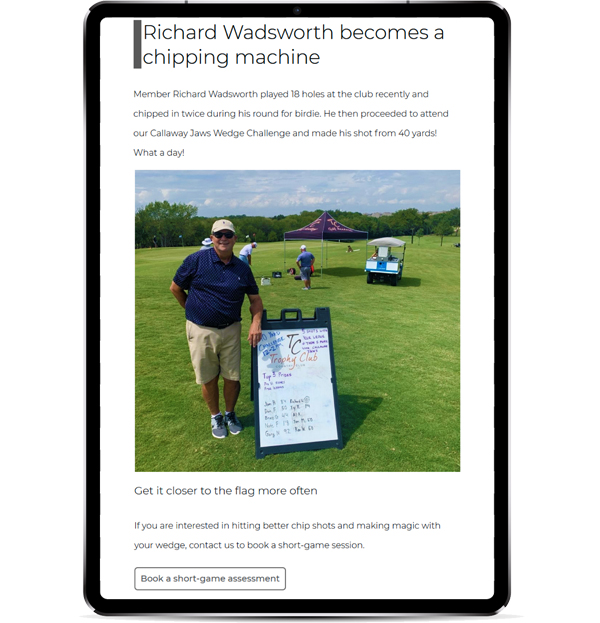 "Hero posts" like this are great locally created content.

These are the sort of stories that you should be publishing to exploit your relationships within your communities.

The relationship between Ryan Hitt and his team at Trophy Club and the golfer and member will be strengthened. He will become even more loyal to that team of Professionals. There's the reference to the Callaway JAWS Wedge (product promotion) and an 'event' that was being run (did the reader miss out on attending that event, increasing FOMO for the future). And lastly, there's also the opportunity to 'trigger' an action in the reader (with a call-to-action to book a short-game assessment).

Another trigger could be a question that invoked a reflection and an "emotion" in the reader. "How's your short game? How many shots do you take to get down on average from 40 yards and in? When did you last experience the thrill of chipping in?"

What about a quote from the member? Did he enjoy the experience, and would he recommend the members make sure they attend the next one? What did he think of the JAWS Wedge? Has he had a short-game assessment and was it useful?

Read the 8 steps to a word-of-mouth marketing strategy and you'll create great content with the help of you golfers.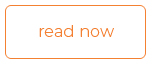 Subscribe
Legally Privileged Disclaimer
Internet communications are not secure and therefore RetailTribe does not accept legal responsibility for the contents of this message. The information in this email and any attachment to it is confidential and is intended for the addressee only. Any unauthorised disclosure, use or dissemination of the contents in part or whole is prohibited. If you are not the intended recipient please return it to the sender and delete it. Any views or opinions presented are solely those of the author, and do not necessarily represent those of RetailTribe unless otherwise specifically stated. This email and attachments have been screened and are believed to be free from any virus. However, it is the responsibility of all recipients to ensure that they are virus free. This email was sent to you by RetailTribe. RetailTribe will not accept any liability for any damage caused by a virus. If you no longer want to receive this email, please
unsubscribe here
.