Are we under-achieving if we measure the number of golfers who invest in coaching?

If you're in the US, you're relentlessly subjected to an emu selling only the insurance you need. If you're in South Africa, it's a perpetual get back "ching" with your car insurance. In the UK you're continually implored to get life insurance by a small unfit dog watching people being active.

These brands are nothing, if not consistent in their message.

Last week we profiled 'hero' posts where Professionals celebrated their students, golfer, or members. Nothing was very difficult. It was easy stuff. John Perna puts a little more effort into creating his posts, but that's not why I give him a 5-star rating.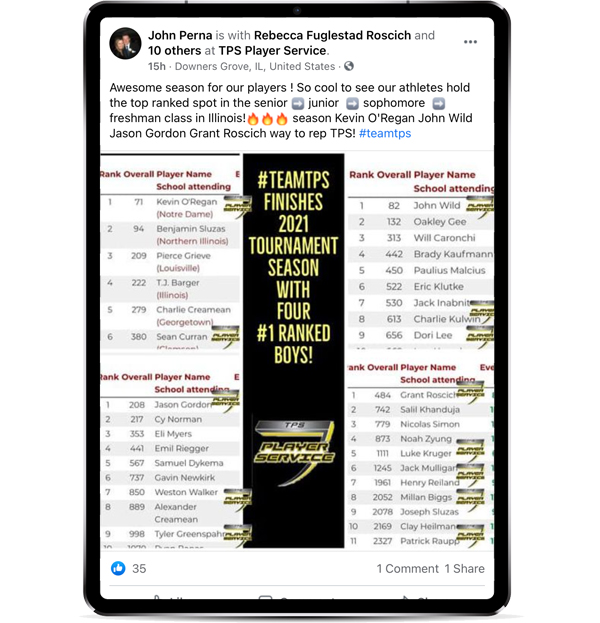 I give John and his team a 5-star rating because they're relentlessly consistent.

A week doesn't go by without a TPS hero post celebrating the success of one of their students.

The message never deviates. If you're a high-school or college golfer and you want to be a winner, then the TPS team is where you go.

What's the message you want to promote about your business or service?

How many times have you published that message in the last 90 days?



Subscribe
Legally Privileged Disclaimer
Internet communications are not secure and therefore RetailTribe does not accept legal responsibility for the contents of this message. The information in this email and any attachment to it is confidential and is intended for the addressee only. Any unauthorised disclosure, use or dissemination of the contents in part or whole is prohibited. If you are not the intended recipient please return it to the sender and delete it. Any views or opinions presented are solely those of the author, and do not necessarily represent those of RetailTribe unless otherwise specifically stated. This email and attachments have been screened and are believed to be free from any virus. However, it is the responsibility of all recipients to ensure that they are virus free. This email was sent to you by RetailTribe. RetailTribe will not accept any liability for any damage caused by a virus. If you no longer want to receive this email, please
unsubscribe here
.