Are we under-achieving, if we measure the number of golfers who invest in coaching?

"My golfers are late middle- and old-aged males hitting it 220 yards off the tee if they're lucky and even then, it's about 25 yards right. But they don't care. They've got their four-ball. They've got their tee-time. They've got their handicap. They know the bets. They don't want lessons."


So, you know their problem? They just don't care. Then, that's your marketing challenge to solve.

How many heroes have you created? How many hero posts have you made? It starts with one. Then there are two. Then they start talking. Then you're the Obi-Wan Kenobi of your golf club.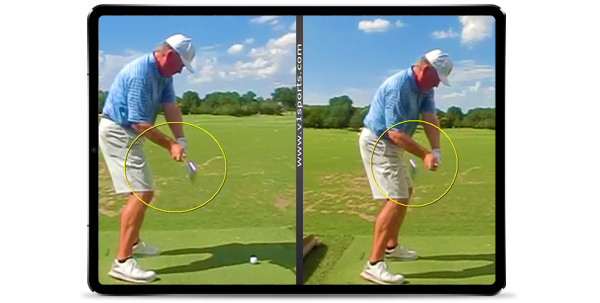 Scott Shaffer's a very good coach working with that profile of golfer at his club. He's helping people solve their problem. He's Obi-Wan Kenobi helping Luke Skywalker on his journey.

If that's your golfer, then tell the story that shows them overcoming their problem. At most golf clubs, there are a lot of golfers with the same problem.



Subscribe
Legally Privileged Disclaimer
Internet communications are not secure and therefore RetailTribe does not accept legal responsibility for the contents of this message. The information in this email and any attachment to it is confidential and is intended for the addressee only. Any unauthorised disclosure, use or dissemination of the contents in part or whole is prohibited. If you are not the intended recipient please return it to the sender and delete it. Any views or opinions presented are solely those of the author, and do not necessarily represent those of RetailTribe unless otherwise specifically stated. This email and attachments have been screened and are believed to be free from any virus. However, it is the responsibility of all recipients to ensure that they are virus free. This email was sent to you by RetailTribe. RetailTribe will not accept any liability for any damage caused by a virus. If you no longer want to receive this email, please
unsubscribe here
.