Attracting people and golfers to your brand, club, shop, or coaching tee, will become easier with the right words that match your goal to a need.

---
What percentage of the golfers at your club could hit a #6-iron approach and find the green?

What percentage of the golfers in your club still struggle to consistently break 100? What percentage of your Saturday morning field won't break 90?

Yet so much golf marketing content that is published talks to the golfer looking to make it to single figures or even better. It's an industry problem. It's a trap that we can easily fall into, resulting in campaign and content libraries full of great articles and posts that talk about the problems the good and better players have.

Fortunately, we have great PGA Professional customers like Harriet Key, Suzy Whaley and Steve Cottingham who keep us on track. They live and breathe a life with golfers who can't break 90 or 95 and a large group who'd like to consistently break 100.

They help us create content that recognizes the problems those golfers have and leads them to their PGA Professional to solve those problems, face the challenges, and make what, for them are, great accomplishments.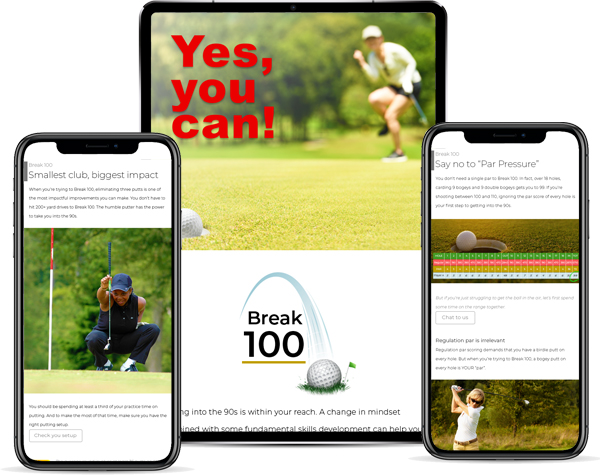 Internet communications are not secure and therefore RetailTribe does not accept legal responsibility for the contents of this message. The information in this email and any attachment to it is confidential and is intended for the addressee only. Any unauthorised disclosure, use or dissemination of the contents in part or whole is prohibited. If you are not the intended recipient please return it to the sender and delete it. Any views or opinions presented are solely those of the author, and do not necessarily represent those of RetailTribe unless otherwise specifically stated. This email and attachments have been screened and are believed to be free from any virus. However, it is the responsibility of all recipients to ensure that they are virus free. This email was sent to you by RetailTribe. RetailTribe will not accept any liability for any damage caused by a virus. If you no longer want to receive this email, please unsubscribe here.