Attracting people and golfers to your brand, club, shop, or coaching tee, will become easier with the right words that match your goal to a need.

---
Most people are blissfully unaware of how painful shingles can be, and that anyone who's had chicken pox, has that virus dormant inside of them.

That means that the advertisers of the medication that (according to the advertisement) stops you from ever getting shingles, have a need in their content strategy to educate people about shingles and its potential impact. (Many of us would suggest that it's less about education and more about scare).

If you're a golf coach I would suggest that the consumer research shows that you have a similar challenge.

More than 87% of existing golfers seem unaware that investing in coaching might not stop you from getting shingles, but it might cure a whole bunch of other ailments and would certainly bring more joy to their life.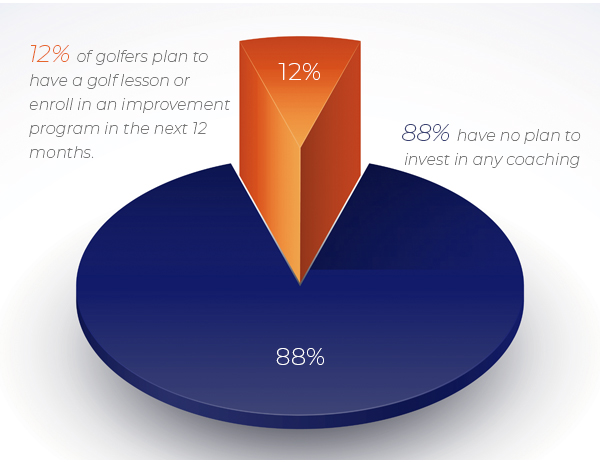 In fact, have you ever researched what percentage of golfers believe that if they did have a lesson, they'd end up worse off?

If you survey regular golfers with over 8 years experience of the game as an adult, shooting 85+ on most visits to the course, the number who believe they'd be worse off after a series of lessons is unfortunately much greater than you think.

If your audience or target market is made up of that cohort then your content has two challenges:
a) To educate the golfer that they will improve and experience better emotions out on the course after coaching;
b) To inspire the reader to want more elation and satisfaction and less fear and frustration out on the course.
For the pharmaceutical industry 'fear' is a powerful motivator of consumer action. For golf coaches 'fear' is an emotion that needs to be overcome in the consumer base.

Internet communications are not secure and therefore RetailTribe does not accept legal responsibility for the contents of this message. The information in this email and any attachment to it is confidential and is intended for the addressee only. Any unauthorised disclosure, use or dissemination of the contents in part or whole is prohibited. If you are not the intended recipient please return it to the sender and delete it. Any views or opinions presented are solely those of the author, and do not necessarily represent those of RetailTribe unless otherwise specifically stated. This email and attachments have been screened and are believed to be free from any virus. However, it is the responsibility of all recipients to ensure that they are virus free. This email was sent to you by RetailTribe. RetailTribe will not accept any liability for any damage caused by a virus. If you no longer want to receive this email, please unsubscribe here.