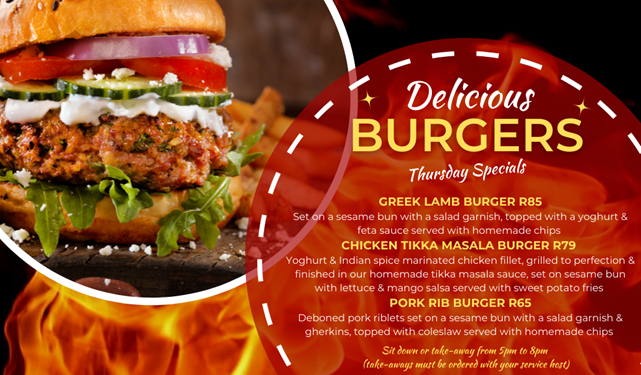 Dear Member,

Our financial year-end is upon us, and we would like to thank our members for the loyal support during the past year. We are very privileged to have seen a positive growth this past year in our membership, so much so, that we have had to close many categories due to pressure on our Saturday morning time sheets as members are playing more golf. New members were only allowed to join once a resignation was received in these respective categories.

We have sent out all pro-forma invoices to members and would like to remind you that subscriptions are due from the 1st of April 2022. If you have not yet been in touch with Farah or Felicia, then please contact them to ensure that your renewal process is a smooth one.

We would also like to advise our members that the ATM situated just outside the Randpark Pro Shop will be removed within the next two weeks, and to please plan accordingly when coming to the Club. Rikert is looking at a viable solution to facilitate a cashless payment to the Caddies and we will keep you informed accordingly.

Happy golfing,
Albert

We always encourage communication between our members and the club. If you have any comments or questions, please don't hesitate to either contact our General Manager, Albert Clack at gm@randpark.co.za or our Club Captain, Arthur Heinrich at captainslog@randpark.co.za.

Hopefully we have almost seen the end of the rainy season. Morning temperatures are much cooler, and the poplar trees are starting to shed leaves again.

We are struggling with some very wet areas on both courses as the water table is so high. The walkway on the 3rd Bushwillow and the 2nd and 14th holes on Firethorn are the worst areas.

The constant flooding has also caused damage to existing river Gabon structures and created erosion on the riverbanks. We are busy getting the relevant water use license application together and engineering plans to address these problems.
Riverbank erosion on Firethorn 1st hole
On the positive side, it must be the best time of the year to play golf. The weather is beautiful and mild and the courses are still lovely and green.
BOS Round 2
We would like to wish our schools the best of luck for the second round of the Battle of the Schools this coming weekend. We look forward to some great golf and the "Gees" after the round. The following teams will battle it out this weekend:

Round 2 - 26 March - BUSHWILLOW
| | | | |
| --- | --- | --- | --- |
| Legs | vs | Kwaggas | 07:50 & 07:58 |
| Mambas | vs | Die Tot Pakkers | 08:06 & 08:14 |
| The Rebels | vs | Nags | 08:22 & 08:30 |
| | | | |
| Shags | vs | Kianga | 11:54 & 12:02 |
| Sads | vs | Snakepit | 12:10 & 12:18 |
| | | | |
| AllSorts | vs | LGA | 12:26 & 12:34 |
| Mixed Crabs | vs | Cheetahs | 12:42 & 12:50 |
| Future Dad Bods | vs | Trojans | 12:58 & 13:04 |
Bag Lockers
All members making use of the bag locker facilities are reminded that renewals are just around the corner. If you are currently making use of a bag locker and wish to renew the usage for the next financial year, please contact Farah at membership@randpark.co.za. We will be giving a week's grace period for the renewals.

Range Balls
As we communicated a couple of weeks ago there is a major shortage of range balls in South Africa. We have tried with all the suppliers and the estimated time is anything from 8 – 12 weeks before any balls will arrive in South Africa. The team will do their utmost to ensure we assist all the players as best as we can to have balls available. We do apologise for the inconvenience.
Congratulations Kajal Mistry and Danielle Chong!
Kajal won the MountainView Collegiate Individual Medal, the first event win of her collegiate career, carding a career-best 206 (-10) to finish atop the leaderboard in the desert.
Danielle finished second in the C-Division of the 2022 Nomads SA Girls Rose Bowl. This was her national debut at the Lost City Golf Course as one of the youngest competitors - only nine-years old.
Well done to Nico Erasmus who got a Hole-in-One on the 6th hole, Bushwillow!
Jeanne de Power & Nico Erasmus
Well Done & Congratulations to

All Our Club Competition Winners
Win with OUTsurance and HNA
The OUTsurance Monthly Mug has proved to be a runaway success, with golfers from across the country competing for bragging rights, some killer prizes from Srixon and a chance to win a Fancourt Escape for two, valued at R17 000.

In this month's competition that took place on the 5th of March, Randpark Club topped the leaderboard with the most entrants (15) per club.

The next event is on Saturday, 5 April. Click here for more information.
The new Callaway Rogue ST series
A closer look at this exciting release for 2022
At Powerblast Training we have a great community and client base that interact with each other whilst training hard to achieve their individual goals. Come and be part of this community. We keep each other accountable and work hard together. Training does not have to feel like a task or duty all the time. We make it fun and enjoyable for everyone. We are here to help and encourage each and every client. Be it a personal training client or a client that makes use of the facilities and trains themselves. We know training can be difficult at times so we ensure that you will never be alone - there will always be someone to help you. Come through today and start your training journey with us. Join the great community.



Fitter-Stronger-Faster
Warren McCann: 082 450 8220
Theo Heinrich: 073 997 4613
At your Home away from Home
HAPPY HOUR on FRIDAY from 18.00 to 19.00
20% discount for members paying with their club card
The cards are in your hands
Joker Draw AM Field: Stefan Harbron, no joker was drawn but R300 credit will be loaded on his membership card.

Joker Draw PM Field: Mark Huet, no joker was drawn but R300 credit will be loaded on his membership card.

Purchase your tickets (one for R10, six for R50 and fifteen for R100!) from Vern on Saturday between 12.00 and 14.00 & 16.00 and 18.00.

Both draws are over R8 000!

Sponsored by
Greg (Pops) Collier-Payne
International Money Transfer Specialist
083 297 1076

Enter the Attendance
Lucky Draw
Member Attendance draw AM field: No winner
Member Attendance draw PM field: Derek McGowan
Frans Kekana, Derek McGowan & Jeanne de Power

Don't forget to hand in your scorecards on Saturday and stand a chance to be one of the lucky Johnnie Walker Black winners!

AM Prize-giving @ 2pm – TWO bottles of Johnnie Walker Black!
PM Prize-giving @ 6 pm – ONE bottle of Johnnie Walker Black!

Sponsored by
You have to be present when the morning (2pm) and afternoon (6pm) draws take place.
Shrinking Target Challenge
Top the leaderboard for the month of March and WIN a WellPutt Mat Start.

Up-to-the-minute leaderboard of the Shrinking Target Challenge:
Jean Pierre Coetzee – 5400
Dex – 4700
Ysters – 4500
Tristin Eager – 3900
B4Chicks – 3200

For more information please contact Leanne on 011 215 8600 or clubevents@randpark.co.za.
Have a great weekend
Stay Safe, Healthy & Happy!
The Randpark Team
This mail was sent to {{contact.contact_email}} by Randpark Club and is provided as a service for the members and guests of Randpark Club and has been supported and sponsored by advertisers in this email and our partner suppliers. For any queries contact us on 011 215 8600.

Sent on behalf of Randpark Club by
RetailTribe: Unit 8 | Blaauwklip Office Park | Stellenbosch | 7600 | 021 880 2693