We are sad to inform you that Francois du Toit, who was a member of Randpark Club for more than 15 years, has passed away. Our thoughts and prayers are with his family and friends through these difficult times.
Thank you for your feedback!
Saturday Morning Bookings
Procedure
We would like to thank every member who attended the meeting on Tuesday afternoon. It was very positive, and we appreciate the time and ideas that were shared during that time.

If you were unable to attend the meeting, we would like to request all the Saturday morning schools or regular 4-balls to please forward the following to Rikert at golf@randpark.co.za:
• Name of school or regular 4-ball
• Preferred tee off time
• Number of members who are part of the school
• Average 4-ball requirements on a Saturday

The best idea/solution that came from the meeting was a rotational schedule, where schools/4-balls move to the afternoon for a Saturday in a specific period. This will be communicated well in advance, and will give enough time for members to plan accordingly. Once we receive all the required information, we will work out the "Groups" and the schedule accordingly.
We always encourage communication between our members and the Club. If you have any comments or questions, please don't hesitate to either contact our Acting General Manager, Albert Clack at clubops@randpark.co.za or our Club Captain, Arthur Heinrich at captainslog@randpark.co.za.
Cheers everyone! Join us to ...
Relax, Refresh & Recharge
Fridays from 18:00 to 19:00 for HAPPY HOUR
20% Discount for members paying with their clubcard.
Saturdays from 11:00 & 15:00 for your MEMBER APPRECIATION SPECIAL
Oxtail & Short Rib Ragu
Simmered in a wine and tomato sauce with butter beans, served with creamy mashed potatoes for only R103.50.
Available in the Terrace Bar and Baobab Terrace.
The cards are in your hands
The Joker Draw
Buy your tickets for the Joker Raffle Draw during the week in the Terrace Bar, Baobab Terrace, or the Golf Shop. Get one ticket for R10, six tickets for R50, or really increase your chances with 15 tickets for R100!

You just have to be present when the draw takes place. The AM draw will take place after the morning field prize-giving (14h00), and the PM draw will take place after the afternoon field prize-giving (18h00).

We look forward to seeing you there.
Thank you to our sponsor:
Your chance to 'keep walking'
Enter the Attendance Lucky
Draw
Don't forget to hand in your scorecards on Saturday and stand a chance to be one of the lucky Johnny Walker Black winners! We will be doing Member Attendance Lucky Draws during prize-giving.

AM Prize-giving – ONE bottle of Johnny Walker Black!
PM Prize-giving – ONE bottle of Johnny Walker Black!
Thank you to our sponsors:
Make the most of your membership
Enjoy the ultimate golf
experience with Adventour
Specifically designed golf tours at very special rates, with you our members in mind. Four-day packages that stretch from Kruger in the north to Cape Town in the south.
Stay up-to-date with your Club's news
Join our WhatsApp Group
Receive Randpark news updates via WhatsApp in two easy steps:
1. Add Randpark as a contact on your phone: 082 052 4767.
2. WhatsApp us your first and last name. If you ever want to stop receiving event news, simply send us a WhatsApp with the message "STOP".

Please note that this WhatsApp number is operated from a computer and, unfortunately, is unable to receive any phone calls. Please contact the Club on 011 215 8600 for assistance.

The sunny dry weather has been very welcome, and has made a huge difference to the grass health and drying out the golf course. Some areas are still wet and soggy though, like the area on the left side of Firethorn's 14th fairway and the 13th, 14th, 3rd, and 4th holes on Bushwillow. Please try and avoid driving carts through obviously wet areas. Deep wheel marks take a long time to repair, and driving on wet ground increases compaction of the soil.

With all the rain, the area on the right side of the 1st fairway on Firethorn has eroded badly. The banks are extremely steep, and the drop to the river bed is about 4m. The banks have undercut, and there is a real danger of a cart or golfer falling down the bank, if they get to close. The area has been marked off with danger tape.

We have completed the chipping green renovation after using all the grass to patch the Firethorn greens. We also took the time to renovate the chipping green bunker and lowered the face, which had built up with bunker sand being splashed out for many years. The green has been seeded, and with favourable weather, we should see germination within five to six days. The grown in period should be around 12 weeks.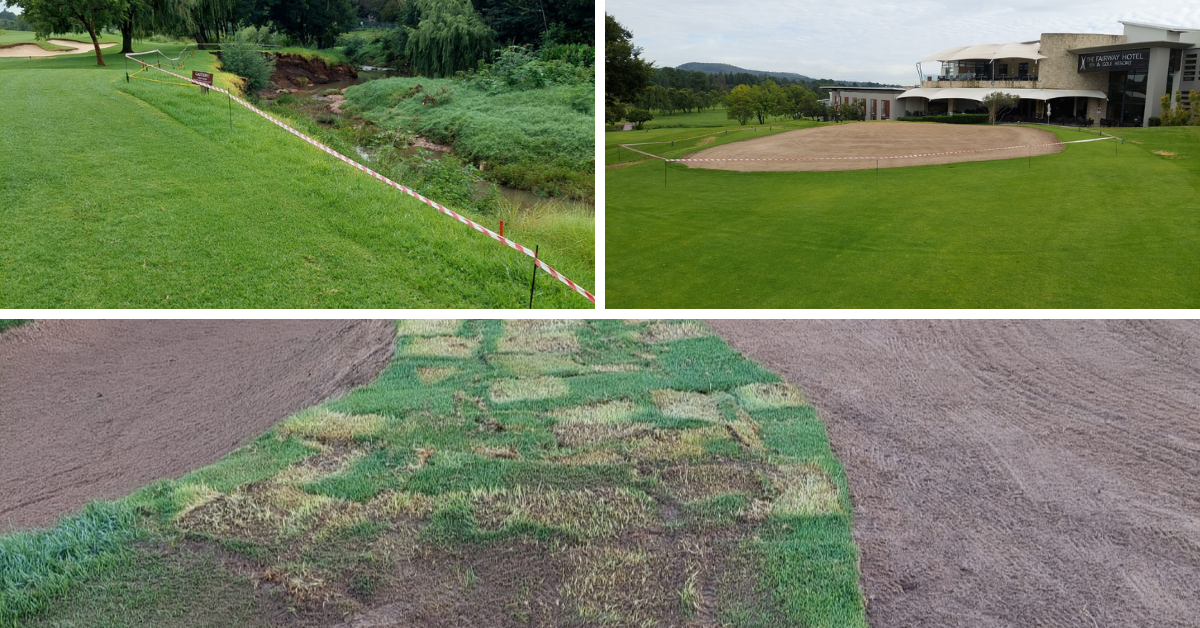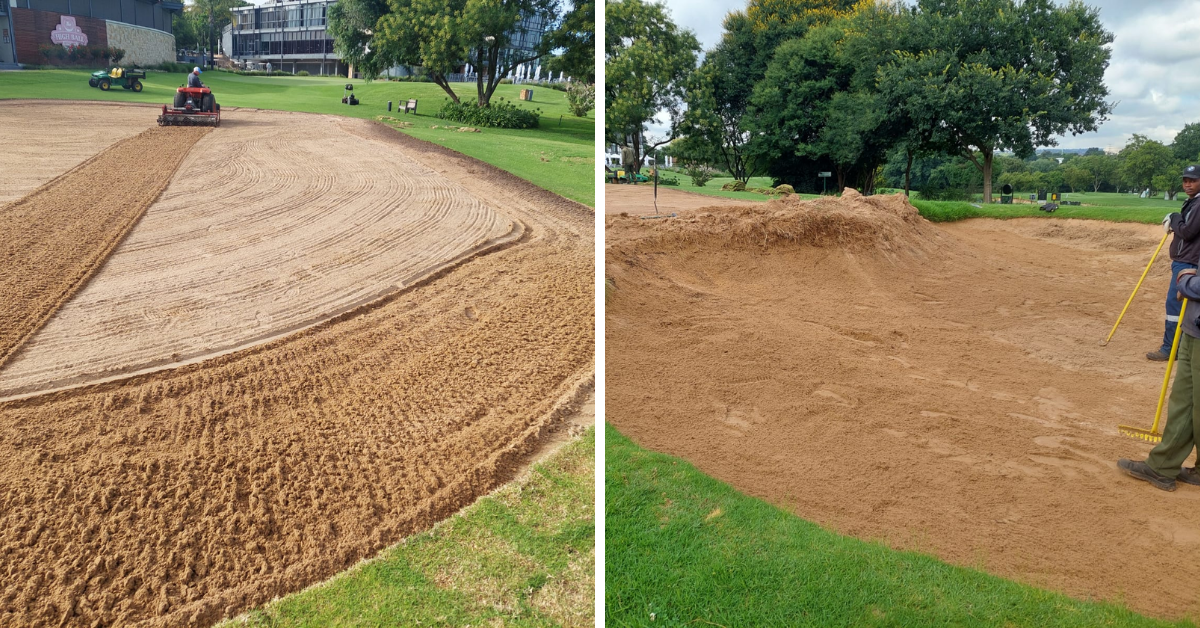 Keeping up with our winners
Golf Results
Thank you to everyone who took part in our competitions this week and congratulations to our winners. Take a look at the latest results.
Entry closing date for
Knock-Outs 2022
Please note the entries for the ladies and men's sections knock-outs will be closing this Friday, the 28th of January. No late entries will be accepted. The draw and dates will be published on Tuesday, the 1st of February.
We reached our limit of 20 teams for this year's Battle of the Schools. All captains have been updated with the fixtures for the year. We kindly ask you to please update your team with all the required information. We wish you all the best of luck, and we can't wait to get BOS started again.
Plan your week ahead
Upcoming Club Competitions
View next week's Competition Schedule for both Bushwillow and Firethorn in the link below.
Let's stick a fork in the bowl of pasta and call it a day!
Enjoy our Thursday Specials
Join us by sitting down or grabbing a take-away from 5 to 8 pm. Take-aways must be ordered with your service host. Take a look at this Thursday's options below:

Creamy Chicken & Pesto Pasta – grilled chicken fillet set on fettuccine pasta, tossed in a basil pesto cream sauce and rocket – R115
Calamari & Chorizo Napolitano – served on al dente penne pasta – R140
Spinach & Feta Ravioli – tossed in a creamy tomato sauce – R80

Pasta dishes served with grated parmesan, crushed garlic and fresh chopped chilies.
Enjoy the good life with us
Our specials make it easy
We are here to make your
Valentine's Day Extra Special
Romantic picnic on the golf course
Join us from 15h30 (bring your own blanket).
Includes a luxury picnic box and bottle of Ken Forrester Petit Wine.
In the picnic box, we have delicious treats such as crackers, crostinis, nuts, pretzels, biltong, preserve, large Camembert heart and three other cheeses, seasonal fruit, sugar heart cookies, brownies, caramel shortbread cookies, peanut brittle and chocolate truffles.
Cost per couple: R800
4-Course dinner for two on our terrace
Join us from 17h00.
Cost per couple: R750
(Menu available on request)
10% Discount for members.
Bookings close at 4pm on 9 February. Only pre-bookings with payment accepted.
International News: 'Blow it up to oblivion':
Tyrrell Hatton goes nuclear
on Abu Dhabi hole design
Every now and again other championship courses also come under fire …

It's hard to know for certain, but Tyrrell Hatton might not love the 18th hole at Yas Links in Abu Dhabi.

And why do we say that? Oh, well only because he's dedicated consecutive post-round sessions with gathered reporters at the Abu Dhabi HSBC Championship to the subject of the 646-yard par-5, and his critiques have been … not sterling.

"That must be one of the worst par-5s I've ever seen in my life," Hatton said Saturday. "And over the last two days, I've clearly played it about as well as it was designed."

"What's wrong with it? Where do you start? It shouldn't have a bunker in the middle of the fairway, and it shouldn't be over 600 yards from a forward tee," he said Saturday. "If you hit a good drive as a pro, you should have at least a chance to go for the green in two, otherwise the hole becomes a par-3, and that's if you play it well. Hardly anyone will get there in two with the wind even slightly against you."

Now, it is noteworthy that these quotes came mere minutes after Hatton's tournament hopes were dashed with a quadruple-bogey nine on the hole. And it is also noteworthy that particularly brutal winds affected play for the majority of the week. Still, Hatton's disdain for the 18th was decidedly pointed.

"I honestly can't remember the last time I got a nine," he said. "I certainly haven't had one that I can recall as a pro. I was probably about 14 the last time it happened."

Hatton's criticisms also weren't restricted to only Saturday. After a final-round 67 on Sunday left him with a respectable T6 in Abu Dhabi, Hatton once again took aim at the 18th.

"I definitely still think it is an awful hole. Today we were off the very back tees, and you wonder why when you want to encourage aggressive golf and make it exciting for the spectators," he said. "I'm obviously not a fan. If we're coming back here next year, it would be nice if they redesigned it."

Should the membership at Yas Links consider Hatton's rather pointed criticism, the 30-year-old pro also has a suggested recourse.

"I would love for a bomb to drop on it and blow it up to oblivion, to be honest," he said.

Have a great weekend
Stay Safe, Healthy & Happy!
The Randpark Team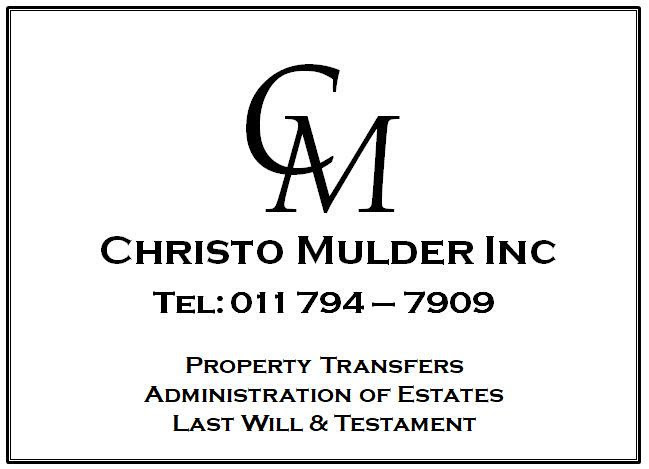 This mail was sent to {{contact.contact_email}} by Randpark Club and is provided as a service for the members and guests of Randpark Club and has been supported and sponsored by advertisers in this email and our partner suppliers. For any queries contact us on 011 215 8600.

Sent on behalf of Randpark Club by
RetailTribe: Unit 8 | Blaauwklip Office Park | Stellenbosch | 7600 | 021 880 2693