| | | |
| --- | --- | --- |
| | | The Club |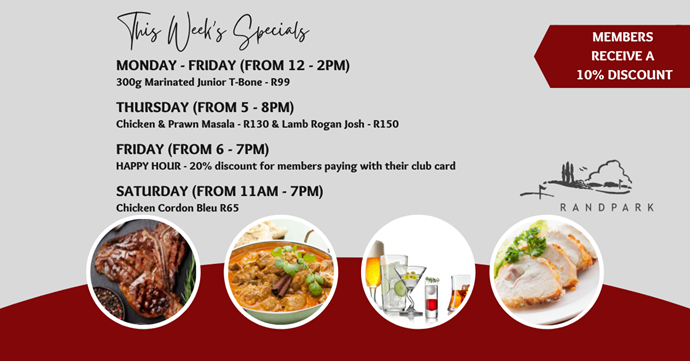 Dear Member,

I hope everyone has finalised their plans for the upcoming Public Holidays and booked your golf games accordingly!

We look forward to you joining us in and around the Club during these short breaks – your home away from home!

We would also like to update you regarding the walking and running with dogs on the courses – we did allow dogs on a leash, but unfortunately, pets were not properly controlled. Therefore, the Club's General Committee have taken the decision that no dogs may be allowed on the Club premises moving forward and ask for your assistance with this matter.

We would like to advise our members that the running track is for the use of members and their guests only and to please adhere to the allowed times:

Winter (May to end Aug)
Morning: 05:00am – 06:30am
Afternoon: After 17:00pm

Summer (Sept to end April)
Morning: 05:00 – to 06:00am
Afternoon: After 17:30pm

Please keep your membership card with you which will allow the Club security to identify you as a member of the Club. Please be mindful of golfers playing 9-holes as they still have right of way. Your safety is paramount, so please take care.

Happy golfing
Albert

We always encourage communication between our members and the club. If you have any comments or questions please don't hesitate to either contact our General Manager, Albert Clack at gm@randpark.co.za or our Club Captain, Arthur Heinrich at captainslog@randpark.co.za.

After a nice dry week the heavens opened again over the weekend. 52mm fell in total, making the courses extremely wet. We stopped golf carts on Monday and Tuesday in an effort to limit damage, but even though carts are allowed again there are some very wet areas that need to be avoided.

We have been focusing on pruning young trees and low hanging branches on Bushwillow. This not only helps with aesthetics and playability, but also helps sun reach the turf and makes it a bit easier to mow under the trees.
Work will commence later this week on the drainage of the 3rd walkway on Bushwillow, provided it is dry enough for them to get in.
Well Done & Congratulations to Our

Club Competition Winners
| | | |
| --- | --- | --- |
| | | Masters Weekend |
The biggest and the most exciting Major in golf is starting tonight – yes, the 2022 Masters. In keeping with the Master's tradition, this Saturday's competition will be played off the Masters scorecard.

MEMBERS WILL PLAY OFF THE SAME PARS AND STROKES AS PER THE MASTERS SCORECARD AND THE FORMAT WILL BE INDIVIDUAL POINT STABLEFORD.
IN SUPPORT OF THE MASTERS THIS WEEKEND WE KINDLY REQUEST THAT PLAYERS WEAR SOMETHING GREEN THIS COMING SATURDAY.
| | | |
| --- | --- | --- |
| | | The Weather Forecast |
The most talked about topic among our members this week is of course the Masters, but the second biggest topic is the weather forecast for this weekend.

We are in for a cold and wet weekend. On Saturday and Sunday, 100% chance of rain, and by the looks of the forecast, close to 42mm is predicted over the two days. Temperatures will also drop, so it is also going to be a cold weekend.

Rikert and Roger will keep a very close eye on both courses with regard to the rain predictions. In the event that we do receive a lot of rain during the weekend, we will keep all our members informed via SMS, WhatsApp and the Randpark App.

Here are some forecasts for this weekend:
| | | |
| --- | --- | --- |
| | | Driving Range |
After a very long wait, we finally received some balls this week. We might still, from time to time, limit the buckets to 50 balls per client.

Please note, the range will only open at 14h00 on Monday, the 11th of April due to planned maintenance.
| | | |
| --- | --- | --- |
| | | Weekly Club Schedule |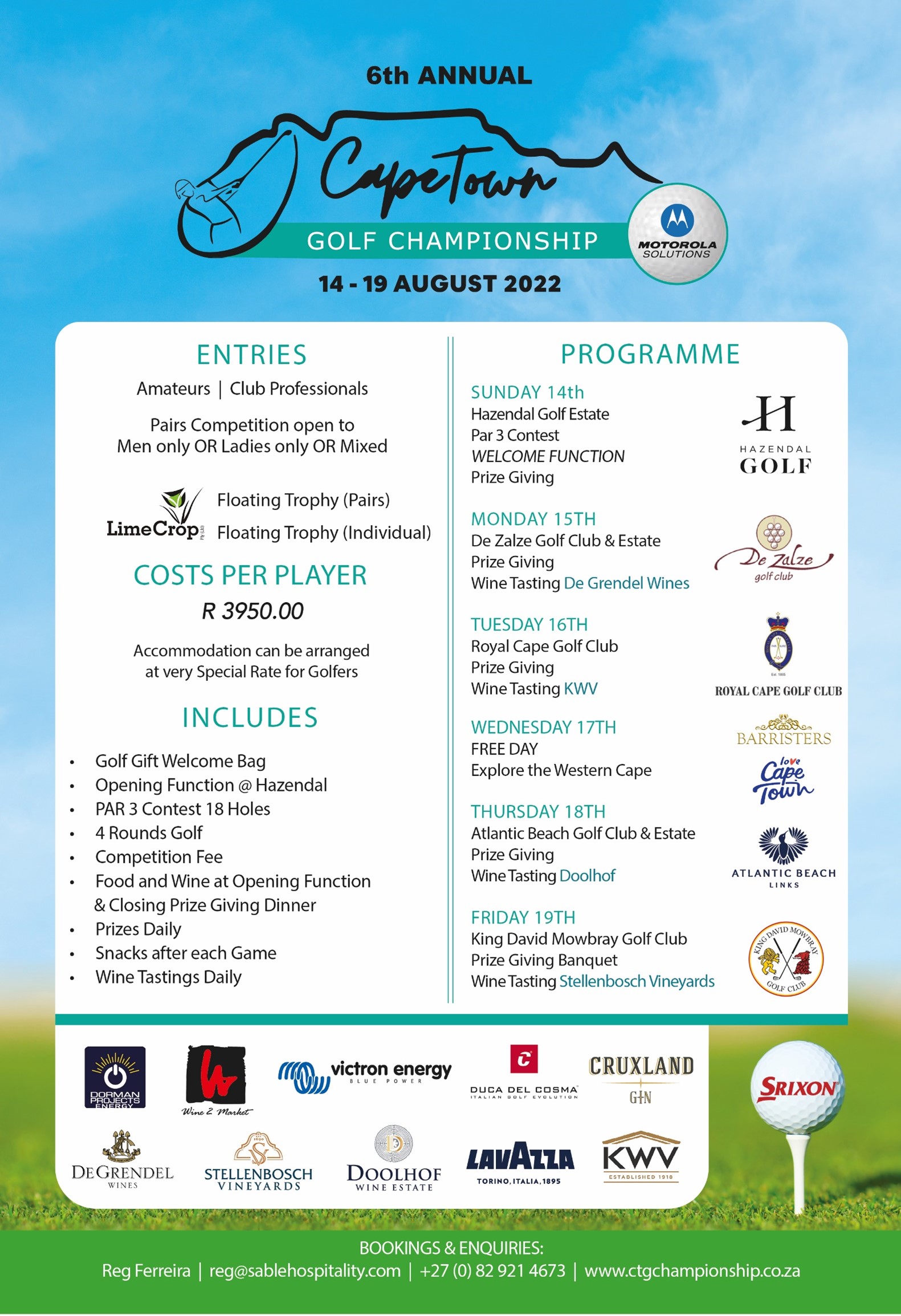 Personal training with a bit more personality. At Powerblast Training we will ensure that whatever issue or problem you may be facing during the course of the day, after an exceptional session with one of our trainers, you will walk out with a smile on your face and feeling better than when you came in. We ensure individualised sessions are both geared towards personal training and fitness goals, while incorporating training methods and theories that we find need improvement in your engine. We also include variety and specific adaptations to these programmes to ensure you never get the same training session twice. Always adjusting and changing combinations and exercises to benefit your development.

We ensure that clients also understand the work we are doing with them in breaking down the theories and confusions into simple examples that are easy to understand and grasp. Take flexibility and mobility for example. Most golfers already have heard that these factors of training are critically important to perform on a golf course, but we utilise these factors in different ways to ensure the training sessions and exercises do not become boring and stale.

Please note that we will be closed for the Easter weekend:
Closed: Friday, 15th April to Monday, 18th April
Re-opening: Tuesday, 19th April

Warren McCann: 082 450 8220
Theo Heinrich: 073 997 4613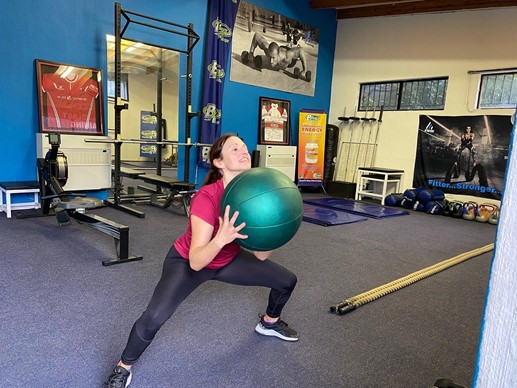 | | | |
| --- | --- | --- |
| | | The cards are in your hands |
Purchase your tickets (one for R10, six for R50 and fifteen for R100!) from Vern on Saturday between 12.00 and 14.00 & 16.00 and 18.00.

Both draws are over R9 500!
| | | |
| --- | --- | --- |
| | | Enter the Attendance Draw |
Don't forget to hand in your scorecards on Saturday and stand a chance to be one of the lucky Johnnie Walker Black winners!

AM Prize-giving @ 2pm – TWO bottles of Johnnie Walker Black!
PM Prize-giving @ 6 pm – THREE bottles of Johnnie Walker Black!

Sponsored by
You have to be present when the morning (2pm) and afternoon (6pm) draws take place.
| | | |
| --- | --- | --- |
| | | With our WhatsApp Group |
Receive Randpark news updates via WhatsApp in two easy steps:
1. Add Randpark as a contact on your phone: 082 052 4767.
2. WhatsApp us your first and last name. If you ever want to stop receiving event news, simply send us a WhatsApp with the message "STOP".

Please note that this WhatsApp number is operated from a computer and, unfortunately, is unable to receive any phone calls. Please contact the Club on 011 215 8600 for assistance.
Local Residential Estate assisted with VOIP by

123MDS
We just love solving digital issues at 123mds. The propeller heads in the office get a huge kick out of solving connectivity and VOIP issues on behalf of our clients. When a local residential estate asked us to assist, 123mds happily obliged ... (Read more)
This weekend we will have a Large Jumping Castle for the kids to enjoy!
Have a great weekend
Stay Safe, Healthy & Happy!
The Randpark Team
This mail was sent to {{contact.contact_email}} by Randpark Club and is provided as a service for the members and guests of Randpark Club and has been supported and sponsored by advertisers in this email and our partner suppliers. For any queries contact us on 011 215 8600.

Sent on behalf of Randpark Club by
RetailTribe: Unit 8 | Blaauwklip Office Park | Stellenbosch | 7600 | 021 880 2693