From the Golf Director
Joe Sepesy
As we flip the calendar to Fall, the course and golf schedule for October is heating up! The golf course will come alive with many golf events for both members and guests alike. With the Bermuda Championship at the end of the month at Port Royal Club, there will be a buzz over the next few weeks as the Island will be flushed with golfers from all over the world, and Tucker's Point Club will be here to participate.
The Fall hours for the Driving Range are now in effect from 7:30am to 6:00pm daily. When the clocks change in November, this will be amended again and announced in next month's newsletter.

We trust the extended hours of operation adopted over the Summer helped those who do not work traditional hours to relieve some end of day stress and let you improve your game. The extended hours will begin again on May 1st, 2023
Please keep in mind that many incidents involving errant golf shots have hit Houses, Cars, and the Clubhouse on both patios. We all have a responsibility to keep each other safe on and off the course, and your help doing this will be greatly appreciated. Think before you swing!
We are counting down the days for the new golf carts in 2023 and are so excited about what this means for our members and guests.
The pro-shop is in full Fall changeover mode. You will begin to see exciting new lines, including Penguin Golf, Belyn Key, Dunning Golf, and so much more. Not to mention the latest in fall fashion for both men and women from Peter Millar, FootJoy, TaylorMade, and all your other favorite golf brands. Long sleeves, vests, and other Autumn wear will also fill the shop just in time for the Holidays. Remember that a wardrobe addition is the perfect gift!

Our hours of operation are 7:30 am to 6:00 pm daily.

Stop on by or give us a call. We are happy to assist!

New brands coming this fall:
Penguin Golf Apparel
Belyn Key Apparel
Dunning Golf Apparel
Johnny O Apparel
From the Golf Pro
Dwayne Pearman
Sundown Series Results
September 11

1st Place - Marion Silver
& Duncan Silver (26)
2nd Place - Gareth Mittermayer
& G. Arnold (29)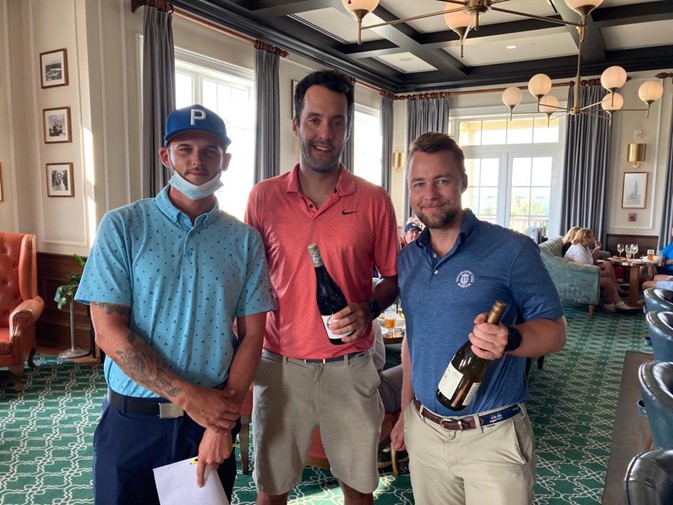 3rd Place - Angus Warnich
& Ryan Miller (30)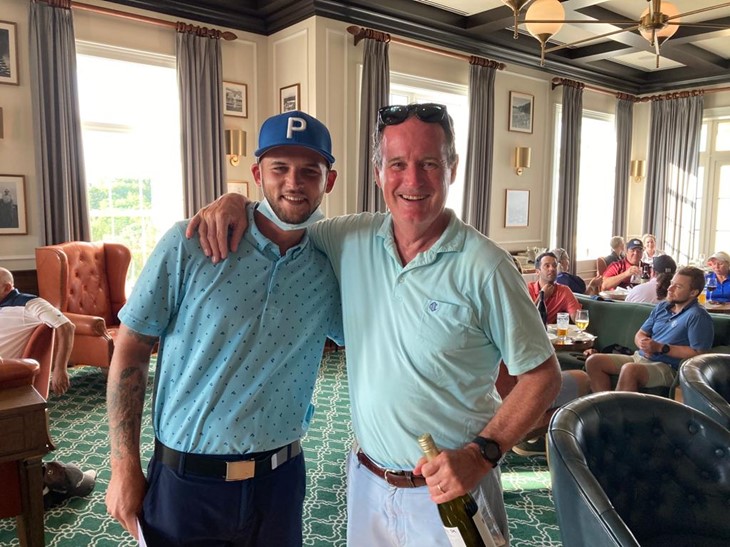 Men: Duncan Silver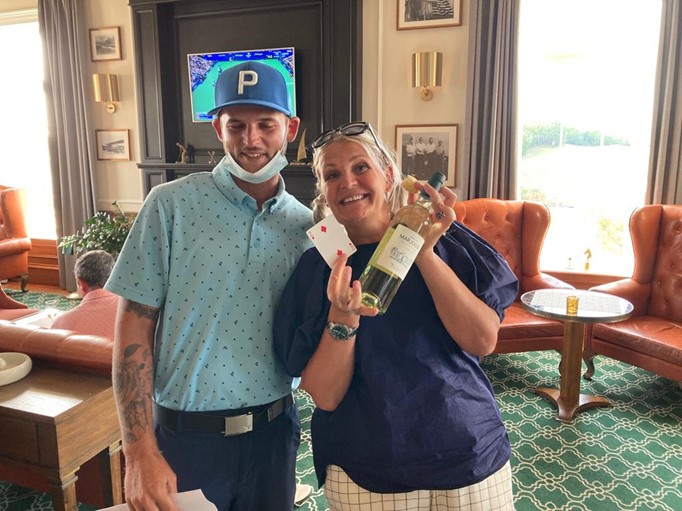 Ladies: Michelle Stone (pick a card draw)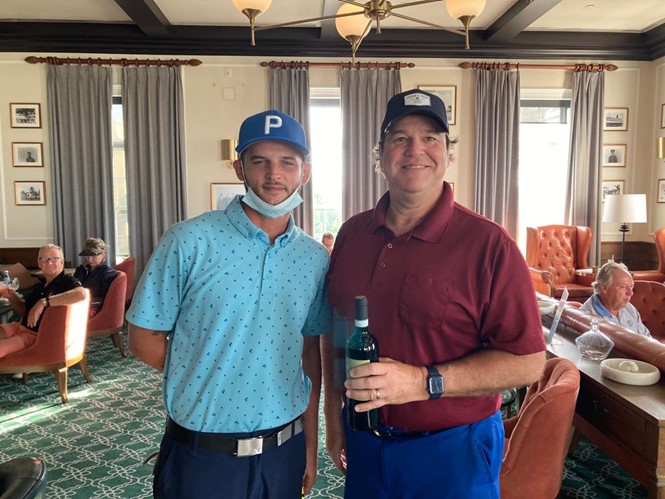 Men: Tom Ahl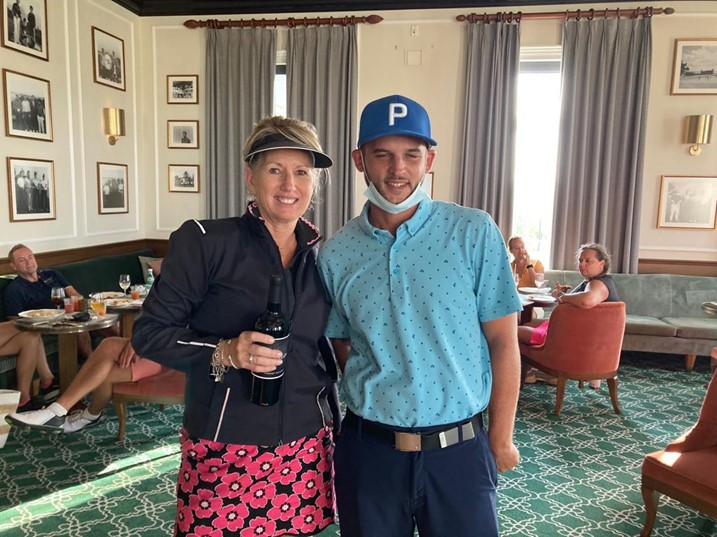 Ladies: Kim Hughes
Sundown Series results


September 25
1st Place - Robbie Bailey
& Shrene Shergill (26)
2nd Place - Michelle Stone
& Kurtis Hewitt (26)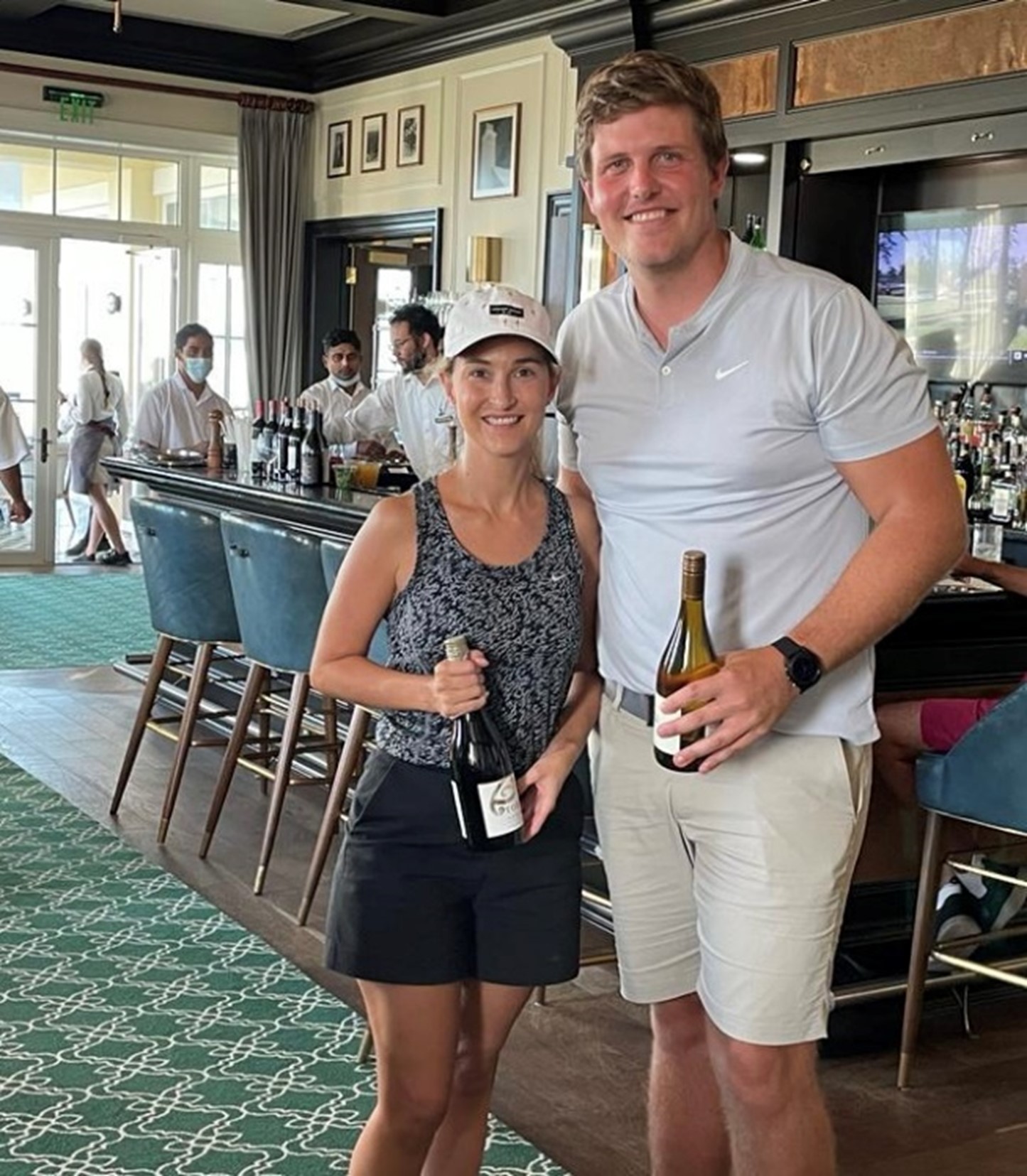 3rd Place - Arnold Griesel
& France Griesel (28)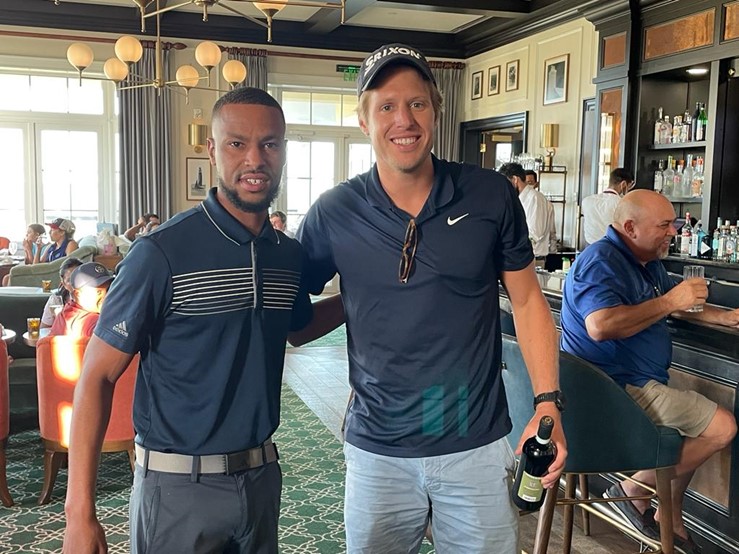 Men: Brad Coetzer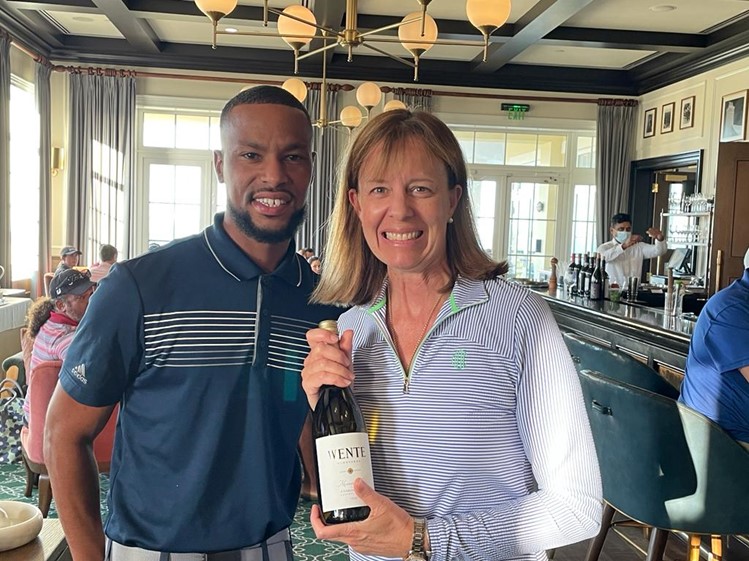 Ladies: Jenny Bodenstab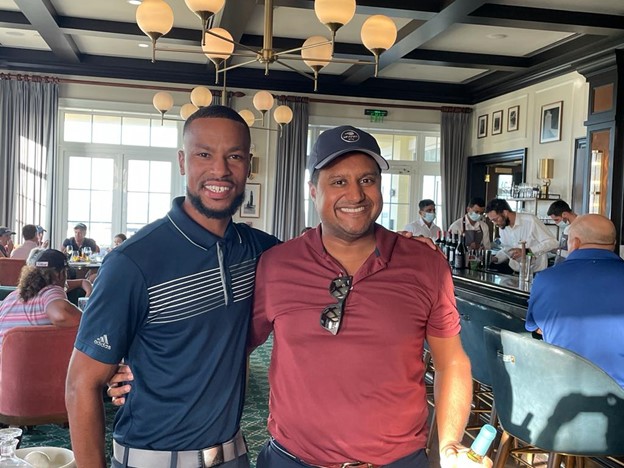 Sean Ramlal - 27ft.
Big Congratulations to Cara Veale - Hole in one on the 2nd Hole!
From the Grounds Superintendent
Andre Cannonier
You may have noticed the extensive work underway renovating the pathways to remove the underlying roots. When completed, this will make the paths smoother. We are also building two additional water stations in a bid to reduce the use of plastic water bottles.

Between the 17th and 15th holes, we have started to work on a memorial rock garden in memory of our colleague, Jevon Welch who sadly passed away last year due to Covid. We feel this will add a lovely area for his family and friends to reflect and remember him. Jevon loved golf and is sorely missed.

Thank you for your continued patience as we continue with course improvements.
| | |
| --- | --- |
| | Upcoming golf event |
| | The TPC Pink Tournament in support of Cancer Awareness Month |
10:00 am Shotgun Start
4-player teams (at least one member on each team)
Format: Best ball
Want to show your support and play in the TPC Pink tournament? Please email Dwayne Pearman Jr. or Mark Crawford to register.
Upcoming special event
Oktoberfest
Haunted Storytelling Dinner
If you would like to attend this fun event, click on the button below to book your spot.
Please note that the golf course is booked for the following days.
| | |
| --- | --- |
| Saturday, October 15 | Pink Tournament | 10:00am shotgun start |
| Sat - Sun, October 22 & 23 | PGA magazine group | 8am shotgun start |
| Friday, October 28 | CG insurance 8:30am Shotgun Start |
Tee Times will open later in the day.
| | |
| --- | --- |
| | A golfing life |
| | What a way to stay active |
If you're measuring steps, get out and play golf more often. You'll blow your step targets away. And there's much more fun along the way.
| | | |
| --- | --- | --- |
| | | If you need to invest in your health and wellbeing, then it won't get much better than finding more opportunities to get out and play golf. Huge benefits for the heart, large muscles, flexibility, and your constitution await. |
| | | |
| | | If you're struggling to find someone to play golf with at a particular time, then get hold of us and we'll make some introductions. |
| | | |
| | | If you're not getting as much enjoyment as you could from the game, you don't have to just grin and bear it. Make an improvement. We can help. |
Golf can be a positive force in your life, helping you stay healthy while giving you many enjoyable experiences along the way.

This mail was sent to {{contact.contact_email}} by Joe Sepesy and is provided as a service for the members and guests of Tucker's Point and has been supported and sponsored by advertisers in this email and our partner suppliers. For any queries contact us on +1 441-298-6970.

Sent on behalf of Tucker's Point by
RetailTribe: 15851 Dallas Parkway | Suite 600 | Addison | TX | 75001 | +1 972 380 3002