Tour Championship
It is inevitable that sometimes, even if you have done everything right, you may still lose. When you are fortunate enough to deserve to win, you need to be humble in victory, respecting your competitor and their efforts. When you lose, you must be gracious in defeat. Sunday afternoon I was enjoying the final round of the Tour Championship and although I was sad for both Justin and Oliver, I could not be prouder of both! Can Stellenbosch GC ask for two greater ambassadors to represent us? Justin (who finished 3rd) whispered in Darren's ear as they walked up the 18th, putting his arm around him, when I know how much he wanted to win this tournament. Oliver (who finished 2nd) kept his cool and was smiling after dropping the penultimate hole from 40m short of the green. He kept the smile on his face and finished with a great birdie on 18! As my great friend Jeff Clause always reminds everyone, every great shot starts with a smile!

Oliver, Justin and JJ (who finished 14th), we salute you on a great year on the fairways and wish you all the best for the year coming up!

Something very special is going to be happening at Stellenbosch CG on the 1st of June 2018...
For the first time ever, Stellenbosch Golf Club will be teaming up with South African golf hero Ernie Els to help raise funds for Autism. It is going to be something you want to be part of, so don't miss out and join me by emailing bookings@stbgolf.com to reserve your spot NOW! Ernie has been named the President's Cup Captain for 2019, what a wonderful achievement! There are limited space for the day and after play we will be enjoying a late lunch and prizegiving on the farm in the wine cellar. I can also tell you that there will be a little surprise shootout on the farm, just ask Wessel Kotze about that!
#E4AUTISM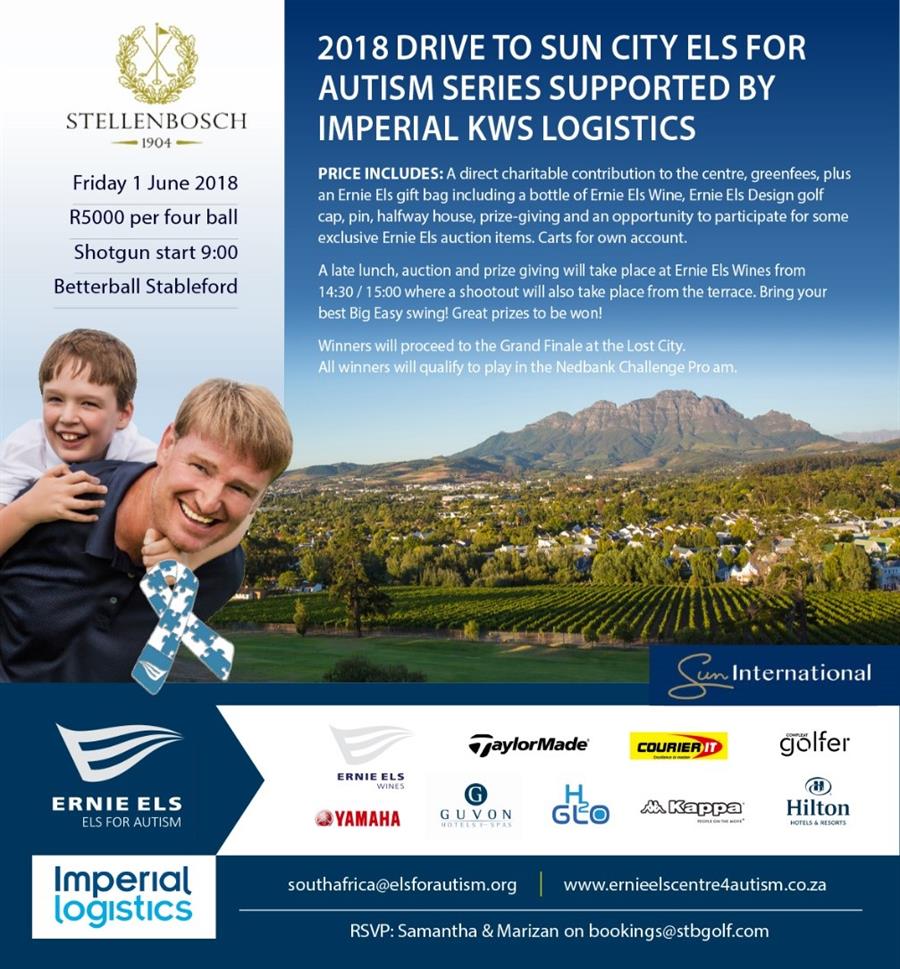 It's all about the ladies!
From strolling down the fairways with the State President, to pegging it up in the 2018 Investec SA Woman's Open at Westlake last week, young Cassidy Williams is just enjoying every minute of life at the moment. It's lovely to see the hard work and time she has put into her golf and academics paying off. Then, of course, Stellenbosch GC still has Crystal Beukes, our current Ladies Club Champion, whom we can also be very proud off. Remember these two names, these girls are going places, but for now they are enjoying the ride…#livingthedream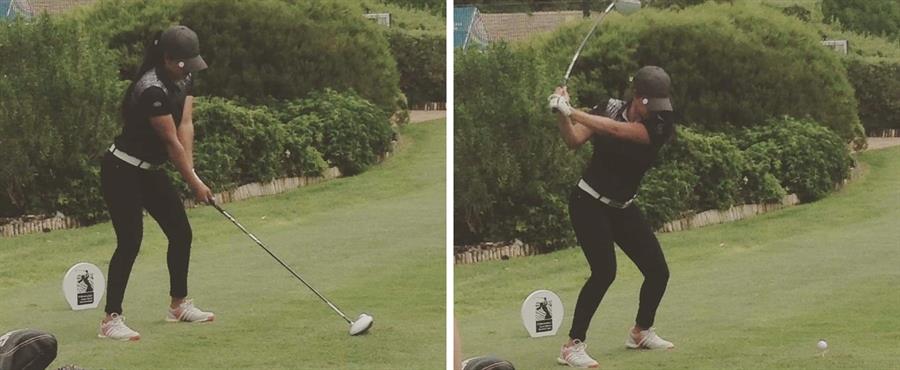 Queen Cassidy at the SA Woman's Open at Westlake GC

The Group One Nissan / Renault Stellenbosch
Well played Christiaan Laubscher and Tiaan van der Merwe, taking first prize on Wednesday during the first round of The Group One Nissan/Renault Stellenbosch Challenge!

As was last year, the day was very well supported by members and guests, but why wouldn't it be? Thank you to Charl (new Dealer Principal), Neels and Tiaan for a wonderful day. We are looking forward to the next nine sponsored days. The planned/scheduled dates for the challenge is normally the first Wednesday of every month, but it will change from time to time. The grand final will be on the 12th of December 2018!


| | | |
| --- | --- | --- |
| Thank you Nissan/Renault Stellenbosch! | | Christiaan and Tiaan with Carl the Dealer Principal |

The Group One Nissan/Renault Stellenbosch Challenge runs over ten events. You must play a minimum of six events with the same partner, with the highest aggregate team score winning the overall prize in December. Players are welcome to play in all ten events, with your six best scores then counting towards your aggregate score.

The Top FIVE teams after round one:
1. Christiaan Laubscher/Tiaan vd Merwe (48)
2. David du Toit/Fritz Wirth (47)
3. Christo Meyer/Tallies Taljaardt (47)
4. Ben Grib/Piet Slabber (46)
5. Johan v Rooyen/Niewoudt Heerschap (46)

Stellenbosch girls at San Lameer
Eight girls from Stellenbosch GC made the life changing decision to go and live the dream down in the South Coast. Who better to look after you than one of South Africa's best? The one and only Meyer Du Toit. I've heard nothing from the ladies yet, just a little video and some photos, but I know they are enjoying their time at San Lameer, playing all those lovely golf courses neighboring San Lameer. If you would like me to assist with helping you with your dream golf break away, please don't hesitate to contact me! #thatswhatwedo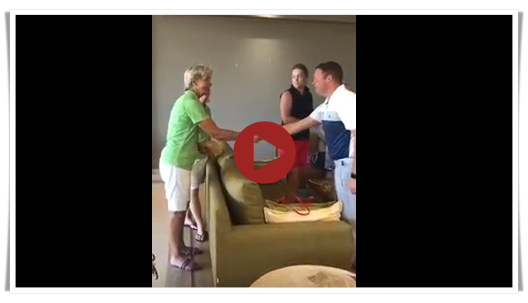 Click on the image to watch the video sent to me by our lovely ladies!

These ladies had a wonderful time at San Lameer – being spoiled by no one other than Meyer Du Toit himself!
New Rules 2019
Have a look at the new rule changes coming at the beginning of 2019...I should never have started writing about the rules! Click on the image to go to the full article, worth a read!




The Friendship Day
We have a new competition that will be happening in April, The Friendship Day. It takes place on the 11th of April 2018.

The day will be sponsored by a group of members playing on a Wednesday. To give you a hint as to who they are, they usually play at the front of the field starting on the 1st tee. Wow, what a great gesture from a group of members to create a special day for everyone to share in. Golf and friendship has so many similarities, and what better way to celebrate it!

It will be a limited field of 25 four balls, with a SHOTGUN start at 13h00. The format for the day will be a normal 4 BBB Stableford. After play, and because it's a Friendship Day, they will be spoiling everyone with a "special" braai and "special" prizegiving. Prizewinners must be present on the evening. This is going to be one of those days you should not be missing! #remembertobook #friendshipday

In memoriam
On Saturday we said farewell to a very familiar face at Stellenbosch GC, Godfrey Dudley, who passed away last Monday. The news of his passing was a shock for so many at the club, as members and visitors alike has many stories or experiences with Godfrey while they were enjoying their time at Stellenbosch GC. For the past 30 years and more, his face shined at the club, always smiling and always willing. For many years, Godfrey worked on the golf course as an operator. He was also a very handy golfer and for the last couple of years he spent his days caddying, making sure that every round was a special round. Godfrey, your soft spoken, friendly face will be dearly missed – RIP.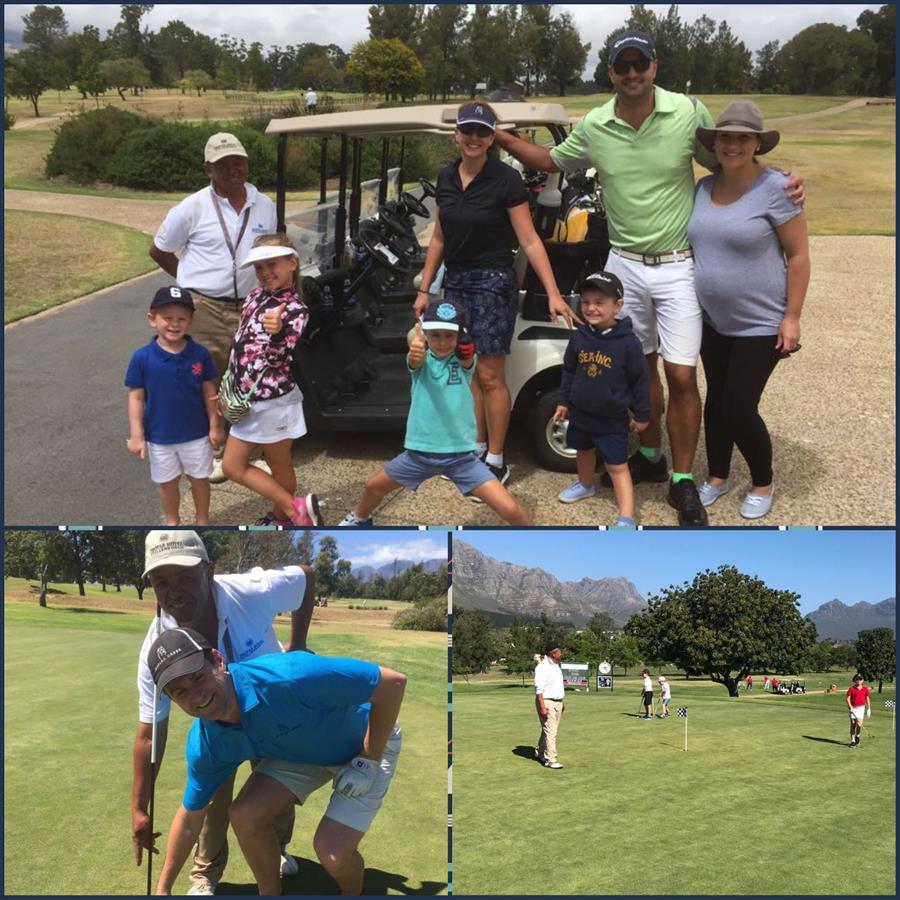 Many had very special moments and times with Godfrey...you will be missed!