Monday, September 21, 2020





What a great day in the middle of May - Justin does it again!
Justin Harding won his second Sunshine Tour title in two weeks when he pulled off a marathon six-hole play-off victory on Sunday in the Lombard Insurance Classic at Royal Swazi Spa Country Club.

He made birdie number two on the 18th after him and Jake Roos had battled five previous times on that hole without being able to eke out a victory. That was after Roos had shot a nine-under-par 63 in regulation play to force the play-off with Harding who carded a six-under 66.



"I'm exhausted,"

said Harding after he had seen off the challenge of the man who won his first five Sunshine Tour titles in play-offs.

"To be honest, all I was trying to do on that final hole was make birdie, like I do on all the par-threes on this course. In fact, I'm happy to make par on them, but this time, it wasn't enough."

In the end he hit a beautiful six-iron within two feet on that final play-off hole to set up his birdie chance, while Roos was left off the green and had to use a fairway wood to try and cosy the ball up to the hole. In the event, Roos nearly holed that attempt. But, he didn't, and Harding made the putt to add the Lombard Insurance Classic title to the Investec Royal Swazi Open he won last week on the same course.

Justin adding some more silverware to the trophy cabinet after another win


Well done Justin – we are looking forward to welcoming you back this week for a well-deserved little break…

Group One Nissan Challenge
Tiaan van der Merwe and Christiaan Laubscher was crowned the champions of round three of the Group One Nissan Challenge on Wednesday after scoring 48 points.




They are now only a couple of points behind the front runners – Johan van Rooyen and Nieuwoudt Heerschap. With 7 rounds to go, we are heading for another wonderful finish in December. I would once again like to thank Carl and his team for their great support to Stellenbosch GC. Picture above is Tiaan, Carl (sponsor) and Christiaan smiling at the camera. Click here for the leaderboard.


ABC Security Day


Wednesday is ABC Security Day. We are going to give it a second go, after the previous day was rained out. As I'm writing my Dog's Tale, I'm anticipating rain any minute that has been promised since yesterday! We are remaining positive that we are heading for a cold and wet winter and now it's working out just as I predicted it, with rain on Mondays and Tuesdays, clearing on Wednesdays!


Sitting back and looking back...
Looking at the photo on the left, I could not help but to think of how many members never played this hole? The water has always been on the 18th hole, but was quite a bit further back than where it is today. I posted the photo on Facebook and was surprised by the responses and comments. Sometimes it is just great to sit back and take a look back!



Now, I wonder how many of you have seen this scorecard? It is the original 9 holes from 1954 when the course moved to the current property. The 2nd hole a Par 5 and the 3rd hole a Par 3? Yes that's right! Let me know if you know the layout of the first course on this property! Even more interesting would be to know how many members played it back then, that are still playing today? I can name quite a few…



What's happening at The Club?


As always, we have some great events coming up so here is a little heads up for your dairies:

23 May – ABC Security Members day
27 May – Mix Competition
1 June – Els4Autism Day
3 June – Stellenbosch Open
6 June – Group One Nissan Challenge (Round 4)
13 June – Hartcourts Memebrs Day
15 June – 9 in 45 (more info about this shortly)
17 June - Father's Day

Our very popular Honorable Gentleman Tournament has been moved to September as the 16th of June this year falls on a Saturday. The event will move back to June in 2019, but for 2018 it will be played on the 24th of September.

Stellenbosch Members enjoying
a very special time in Scotland


Light the fires, get the red wine out and have a wonderful Monday!

All the best,


Louis






There are really quick ways we can improve your short game control,
and we'll look at what we can do in under 5 minutes.



To give you the control you need on a 30 metre pitch,
we will be looking to get you above 4000 RPM.

If you're below this magic number on a 30 metre pitch shot,
then we've got work to do together.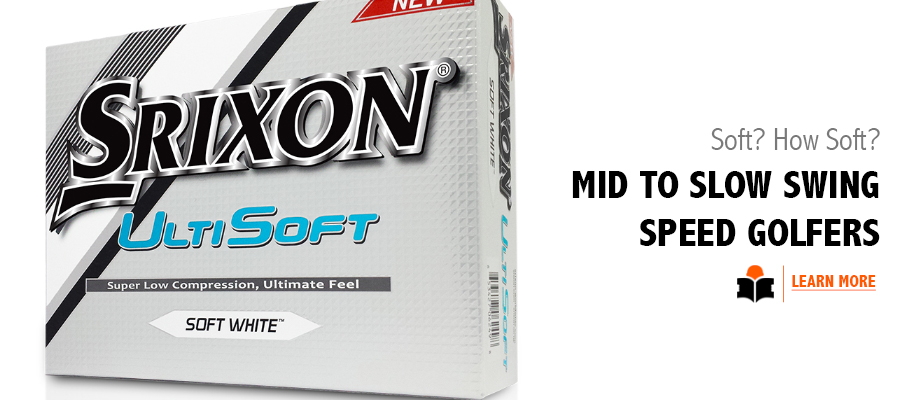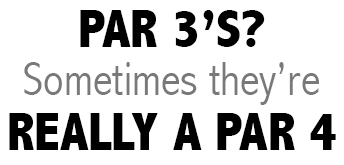 We want you to improve your score on Par 3's.
Part of that is avoiding 5's, 6's and even worse.
Sometimes the hole designer is looking to harm your scorecard.
Consider this real Par 3 (it's the 200 metre+ 12th on White River Country Club):

Simple Tip #4
Sometimes a Par 3 is really a Par 4. Play it that way.
The vast majority of golfers should lay up in the safe area,
and then pitch the ball up onto the green.
It's probably a 4, a chunked chip might mean a 5, but it could be a 3.
But out of bounds, and you're playing 3 from the tee.
In the water and you're playing 3 from a drop zone that forces you to skirt the water again.
Now about that chunked chip shot…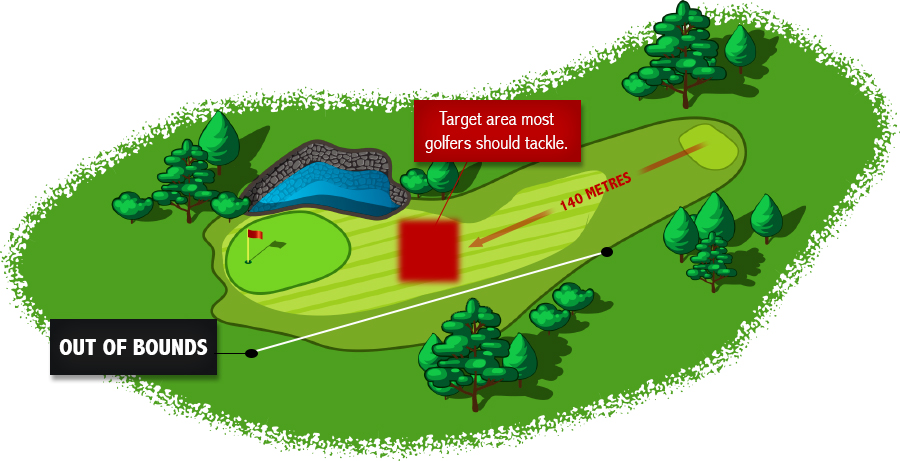 Billy Casper was a great golfer.
It's worth noting that, in his
1 stroke 1959 US Open victory
at Winged Foot, he laid up in
every round on the Par 3 17th.


You'll be faced with a course management challenge on all approach shots,
not just Par 3's. Try playing a round where you take a 'safety first' approach to every shot.
Check out your score. Is it an improvement if you play within yourself?
Course management is an important part of your game; if you'd be interested
in an accompanied round to help with your course management,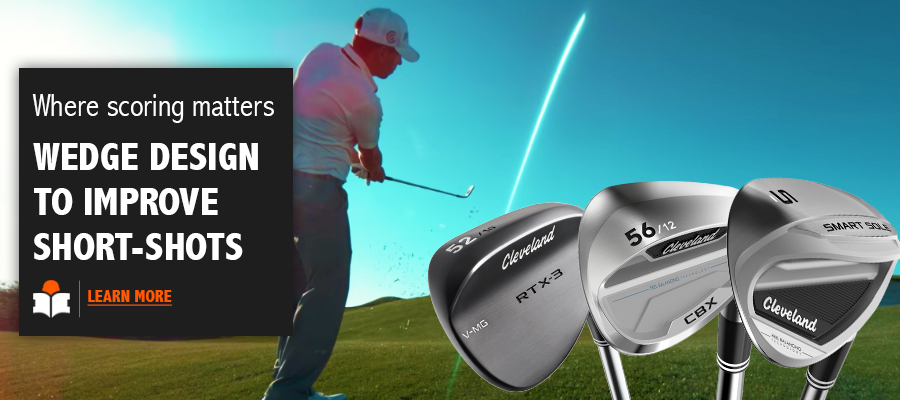 To ensure delivery, please add stellenbosch@greensidegolfer.retailtribenews.com to your contacts.

This mail was sent to {{contact.contact_email}} by Stellenbosch Golf Club . and is provided as a service for the members and guests of Stellenbosch Golf Club and the customers of the Stellenbosch Golf Club Pro Shop and has been supported and sponsored by advertisers in this mail and my partner suppliers:

Cleveland | Srixon


RetailTribe: Unit 8, Blaauwklip 1 | Blaauwklip Office Park | R44 | Stellenbosch | South Africa | +27 (0)21 880 2693