Monday, September 21, 2020




Did you know that we do regripping and replacing of spikes in The Pro Shop?

If not, with winter fast approaching, now is the perfect time to give your clubs and shoes the TLC that they deserve!

Why, you ask? Something as small as regripping can have a huge impact on your game.

We here in The Pro Shop will replace stock "standard" size grips with a size that best matches the size of your hands.

You can select a material, texture, design and color that's best suited to your personal style and playing level.

Worn-out, slick grips contribute to excessive grip tension and pressure, they need to be replaced.

Play, look and feel better with the right golf grips! The same goes for your spikes.

Any questions? Get in touch.
There are really quick ways we can improve your short game control,
and we'll look at what we can do in under 5 minutes.



To give you the control you need on a 30 metre pitch,
we will be looking to get you above 4000 RPM.

If you're below this magic number on a 30 metre pitch shot,
then we've got work to do together.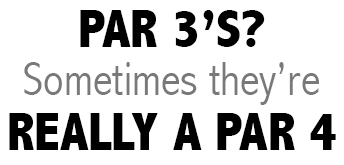 We want you to improve your score on Par 3's.
Part of that is avoiding 5's, 6's and even worse.
Sometimes the hole designer is looking to harm your scorecard.
Consider this real Par 3 (it's the 200 metre+ 12th on White River Country Club):

Simple Tip #4
Sometimes a Par 3 is really a Par 4. Play it that way.
The vast majority of golfers should lay up in the safe area,
and then pitch the ball up onto the green.
It's probably a 4, a chunked chip might mean a 5, but it could be a 3.
But out of bounds, and you're playing 3 from the tee.
In the water and you're playing 3 from a drop zone that forces you to skirt the water again.
Now about that chunked chip shot…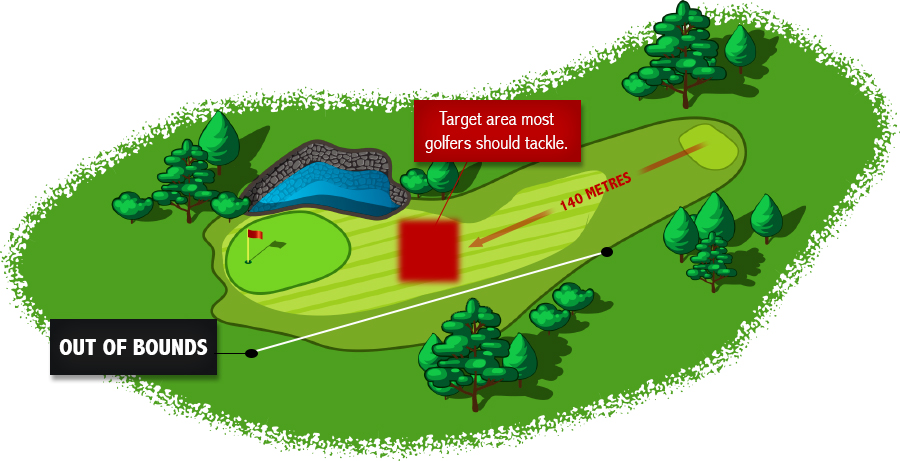 Billy Casper was a great golfer.
It's worth noting that, in his
1 stroke 1959 US Open victory
at Winged Foot, he laid up in
every round on the Par 3 17th.


You'll be faced with a course management challenge on all approach shots,
not just Par 3's. Try playing a round where you take a 'safety first' approach to every shot.
Check out your score. Is it an improvement if you play within yourself?
Course management is an important part of your game; if you'd be interested
in an accompanied round to help with your course management,