By the time this reaches your mailbox I will be somewhere over the Atlantic Ocean, as I embark on my first trip to the US for 2018. With The Masters only a few weeks away, Branden and I will be working hard for a few days as he prepares for the first major of the year. I will be away for the next 8 days and will also include an incredibly exciting trip to a very special place. I'll share this experience with you all in next week's newsletter...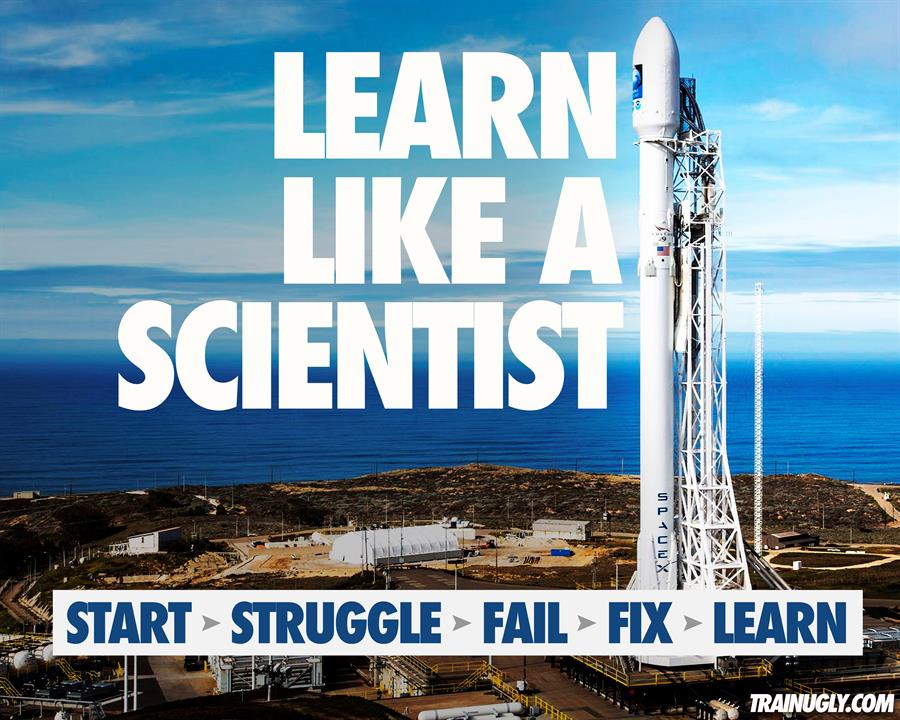 Onto this week and I want to start off by thanking Roux Burger and Marlon Swarts from Acushnet (Titleist, FootJoy, Scotty Cameron and Vokey Wedges) for taking the time to spend time with our customers on the range and in our store last week. I also want to thank Alistair and Jamie for allowing us to conduct a short game clinic up at Simola and a massive thanks to all the members that took the time to come and learn not only about the new wedges, but also some new ideas around the short game.

The secret to success...
On that note, I wanted to talk about something that I hope will resonate with golfers who are looking to improve and are either taking lessons or are looking to get some advice from a Pro. Over my 15 years as a PGA Professional I have worked with elite players as well as beginner golfers and no matter what skill level you have attained, there is always something to be learnt. The game of golf is definitely not a game of perfect and no player in the game has ever been graced with perfect mechanics in all departments. My advice to all golfers is that in order to get better, you have to accept that change is not easy and that failure, especially in the beginning, is something that is part and parcel of the learning process.

Too many times I see players go for lessons or attend clinics and when faced with the challenge of trying a new technique or learning a new skill, they automatically revert back to their old system because it feels comfortable. The key to change is to embrace the challenge and trust the process and resist the temptation to "quit" because it's hard doing it differently. If you're not prepared to face that adversity then there's no chance you'll ever make the changes you want. I'm yet to meet a +18 handicap player (a golfer who birdies every hole every time ) and until I do I believe that no matter who you are, everyone can learn something.

I use an example with many of my students of a toddler learning to walk for the first time. For those that have had children, I'm sure you'll remember the failed attempts, the bumps and the falls but most importantly, can you remember how your little one just never gave up? No matter how many times they fell, they got up again and again and figured it out. Eventually after many, many failures, something clicked and all of a sudden walking became a skill set for life.

So, if you want to get better, be prepared to get it wrong, be aware that change isn't always easy and be always be determined enough to try.

In closing, be sure to catch Andy's Column as he reviews the newest range of SM7 wedges from Titleist. We also have an incredible promotion running on our range of Peter Millar clothing and for those looking for some new spikes at a reduced price, be sure to check out our selection of men's and ladies shoes at 30% off.

As for me, I'll unfortunately miss the final round of the Valspar Championship. I'll be rooting for a massive final round from BG and see if he can sneak in under the radar. If that doesn't happen then a TW win will just have to do. I'll know when I land in London in 12 hours time.

Until next week
,
Pete



Onto some Shop News!
As from this week we will be running an incredible promotion on all our Peter Millar clothing with a buy-1-get-1-at-half-price deal. Peter Millar is one of golf's most recognised brands and produce only the highest quality apparel and is worn by some of the game's biggest names, including Branden Grace and Brandt Snedeker.

Peter Millar does come with a slightly higher price tag than other brands, but always remember that you get what you pay for in this world, and
with Peter Millar you only get excellence.



There is a new wedge on the block and it is set for some great things. This wedge is one that is always a solid option, can improve your wedge play and has awesome shelf appeal. The wedge I am speaking of is the Titleist Vokey SM7 wedge.


| | | |
| --- | --- | --- |
| | | |

The one aspect I really enjoy about this wedge is the variety it offers, it has plenty of loft options, bounce options and also the finishes for these wedges are really spectacular.

What makes these wedges so great?

• Precise Distance Gapping - the progressive centre of gravity creates a more precise distance gaps and make it easier to control trajectory.
• Maximum Spin - the spin milled technology is a constant in their wedges and the spin milled is designed to optimise spin and control for more confident wedge shots.
• Ultimate Versatility - the grinds are played, tested and proved at a tour level, which helps with creating or proving shot versatility for every level of golfer.

The last point is the important one in my opinion - the Vokey wedges are not only there for the single figure golfer, these wedges are so versatile that they can be fitted into every golfers bags.

The good news is we have demos! So please feel free to come in and test these beauties out.

Till next time, control the spin.
Andrew



| | | |
| --- | --- | --- |
| | | |

We've got you covered - come see one of our Pros!
Meet your PGA Professionals
See below lesson rates and bios of your PGA Pros at Scratch.
(click on posters to enlarge)

Online content and social media
Please remember to follow us on Twitter, Instagram and Facebook to get the latest news, lesson tips, reviews, golf candy (Cool pics of cool things in golf) and our weekly lookbook.