Monday, September 21, 2020




The sun is out!

We are kicking off the week with great weather after both the 7 and 15 Springbok rugby sides made the country proud over the weekend! Let's hope they continue with their great performance, and that weatherman Pete gets his predictions right more often this winter…



Make it a Father's Day to remember...


Dad will love to spend this Sunday afternoon, 17 June, at his favourite place, Stellenbosch Golf Club. I hope you have all reserved your table by now, as bookings are filling up fast! Don't miss out on what promises to be yet another special lunch prepared by Gerhard. Click here for all the details.

Skill or luck?
I'm not going to say a lot about this one, decide for yourself, skill or luck?






Click to watch




Nine and Dine in 45


So, we are doing it again, two years down the line but this time I'm fit and ready to run! Yes, on Friday 15 June at 17h00 we are doing 9 holes in 45 minutes again! Limited to only 9 x 4 balls, you need to get your team entered now!

Most of you who joined us in 2016 will remember me running (felt like a flat-out sprint) down the 18th hole to complete the hole with my team. It brought tears to my teams' eyes and laughter to the rest of the players. But what I can say is, if the weather plays along, I'm sprinting down the 18th again this year, only 21kg lighter!

Click on the image for everything you need to know about this exciting event.


Group One Nissan / Renault Stellenbosch

Group One Nissan / Renault Stellenbosch presented another great day.

Winning the day with 49 points was Neil van Staden and Arno Kotze. Leading the challenge after four rounds is none other than Christiaan Laubscher and Tiaan van der Merwe. Well done gentleman on your consistent performance so far this year. Please click here to have a look at the top 10 teams of the year so far. Pictured below is Neil van Staden with Le Roux from Renault and Mduduzi.



On Friday, the annual League Golf Day was played. We had 18 x 4 balls coming out to experience something a little different than what they are used to on the golf course. I thought it was really fun playing the course differently to how we play it week in and week out. Koos Senekal and his four ball performed the best on the day, coming home with 90 stableford points on not the easiest of golf courses! To all the four balls and sponsors who joined us on the day, thank you for making it possible and once again supporting the league teams that yearly fly the club's flag very high!






Koos Senekal and his team, the champions in 2018, pictured here with with Philp Spies




Welcome to the family, Harcourts!


It's time to announce a fantastic new sponsor and series at Stellenbosch GC for our member playing Wednesdays. Starting this Wednesday, Harcourts will be sponsoring the first of three great days, with the first day's format being 4 Ball Six's Stableford. Six holes of Better Ball Stableford, six holes of combined Stableford and six holes of multiplier Stableford.



You and your partner can decide which of the three options you are taking once you have completed the hole, as long as you have taken six of each by the end of your round.

Paying attention and concentrating is going to be important for this one. All three will have different formats, but always as a betterball pair, with the overall winners being decided after the third round. All three scores count for this one, but there will be a prize for each day as well. I can't wait to peg it up… I hope Jaco is bringing his A game?



A sad farewell | Johan Naude
Sadly on Wednesday we said farewell to a long-standing member of Stellenbosch GC. Johan joined Stellenbosch GC in 1985 and was a regular player on Wednesdays and Saturdays, come rain or shine. He loved his golf and spending time with his friends on the golf course. Our deepest sympathies to his family during this time, from all the members and staff at Stellenbosch GC.

A memorial service will be held at the golf club tomorrow (Tuesday) at 10h00 at Stellenbosch GC.



All the best,


Louis







Think about the Par 3's you play. What is the distance that you just don't have covered in your bag?
For most golfers, there will be a point between 170 metres and 210 metres where they just don't have
the club to hit the target distance.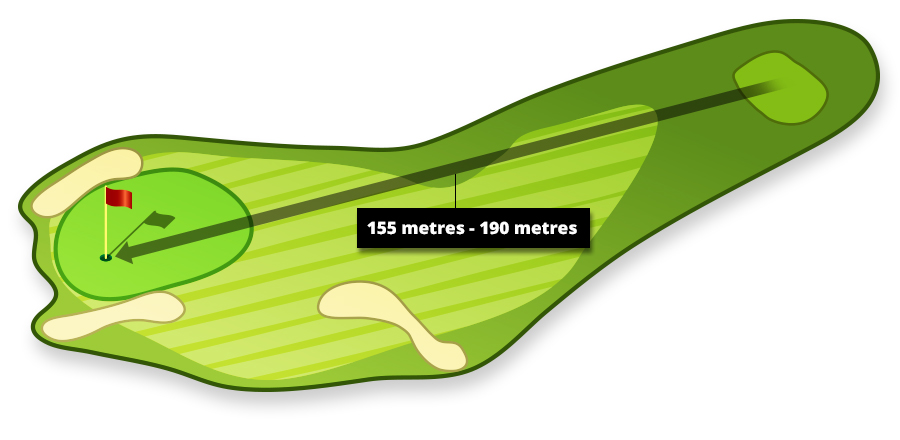 Some of you may even have a club to get to the green, but find you're just not able to stop the ball.
Your mis-hit is short; your perfect strike, through the back.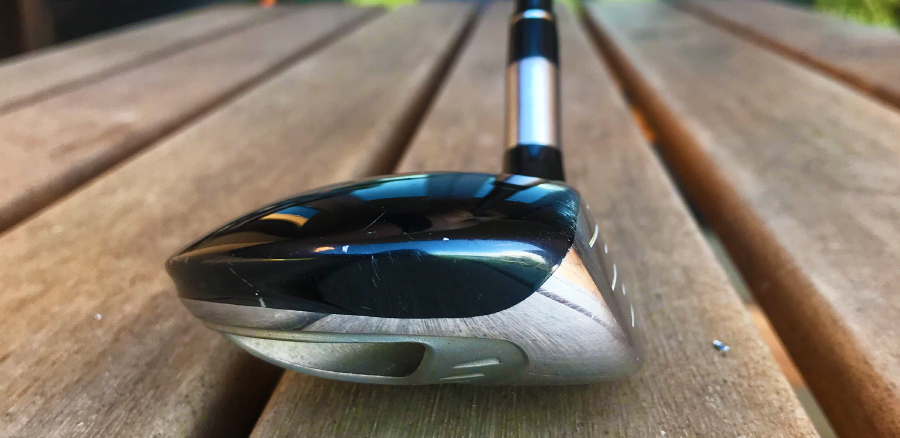 The higher lofted Fairway Wood is a great solution for a regular to slower swing speed golfer. The deeper CoG, and usually lower profile, helps to get the ball higher with a steeper landing trajectory. The ball stops quicker.


Bring your problem distance to us. Let us spend time whether improving your technique with an existing club,
or filling the gap with a better solution. Come and spend 45 minutes with us,
and let's see how best to fill that gap.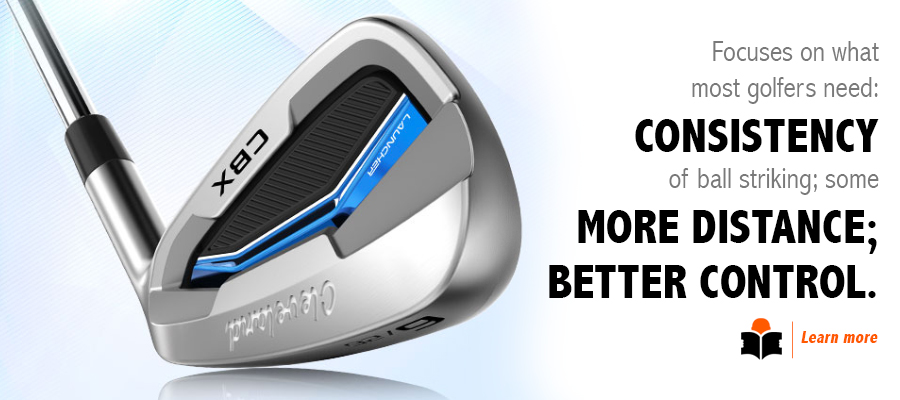 If you're playing golf, outside of a competition, then it's your rules that count.
If you've got some less experienced golfers in your four-ball, you'll be surprised how much more they enjoy
the round if you play a "scramble drive". That's where everyone tees off, but you all play your second
shot from the position of the best tee shot.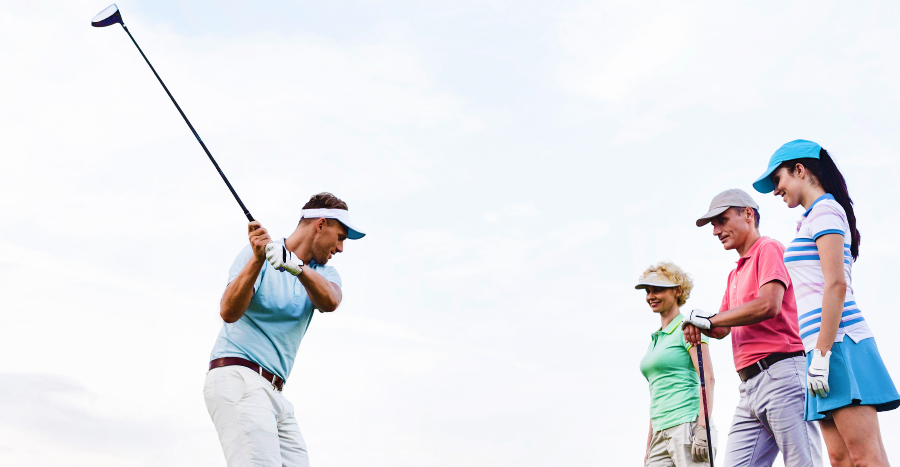 You can still have friendly competition, but it's likely that this is a much more social format:
you come together on the tee; for the 2nd shot; and on the green. That's more fun together.


Try it. Try and think of different ways to play the game, to allow the less skilled the opportunity to
get much more enjoyment from the experience.

And if you need help finding more fairways on your own, then












To ensure delivery, please add stellenbosch@greensidegolfer.retailtribenews.com to your contacts.

This mail was sent to {{contact.contact_email}} by Stellenbosch Golf Club . and is provided as a service for the members and guests of Stellenbosch Golf Club and the customers of the Stellenbosch Golf Club Pro Shop and has been supported and sponsored by advertisers in this mail and my partner suppliers:

Cleveland | Srixon


RetailTribe: Unit 8, Blaauwklip 1 | Blaauwklip Office Park | R44 | Stellenbosch | South Africa | +27 (0)21 880 2693