EOGA Team

This past month, the whole EOGA team got together for a training day. Our sites in the Western Cape are spread out to Onrus, and we've started making our mark up country in Johannesburg. So for all of us to be together is a very special event and an important bonding time as well. The coaches each presented on a specific topic, some were: How to teach kids (by

John Thompson

); Nutrition (by

Luke Wewege

); The art of a professional set up (by

André Loots

).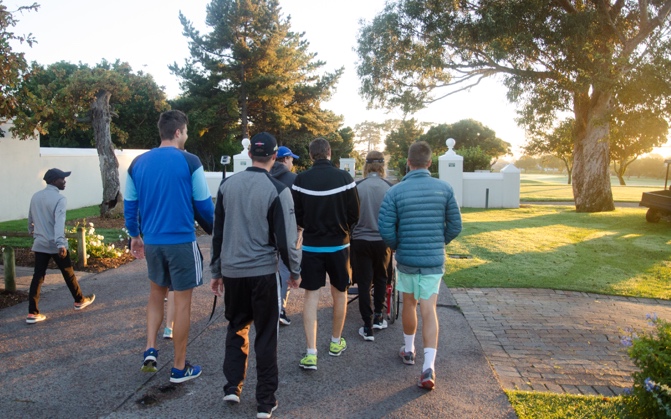 The team went on an early morning walk first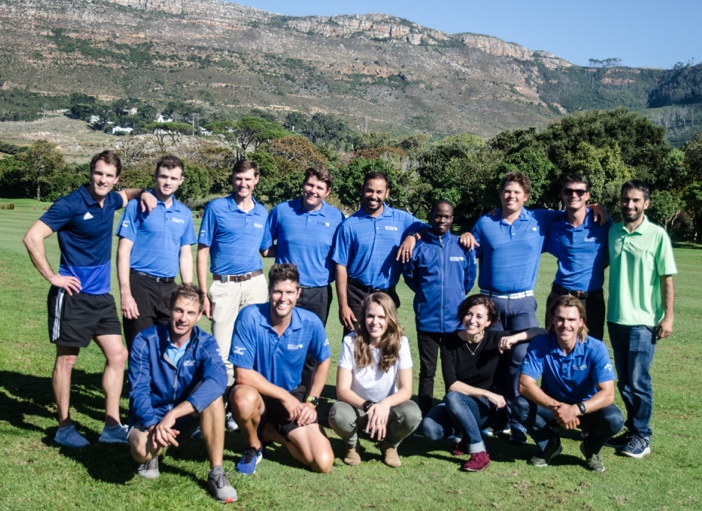 The EOGA Team


A special mention for

Vusikhaya Makeba

as the latest addition to our team. We are thrilled to have Vusi among us. He is a true gem of a coach.
Vusi comes from East London. He started playing golf in 1999 under the South African Golf Development Board.


Vusi has been a familiar face at Steenberg for a while as part of the Golf Ops team. And his true passion of playing the game has steered him towards coaching others and giving back to the game. Chipping, putting and short game are some of his strengths in coaching. Welcome to the team!

Meanwhile,

John Thompson

from our Erinvale site, had two practical exams this last month. We always get such positive feedback from John's coaching that his distinction in his coaching exam comes at no surprise. Congrats John!

Matt Durham

, one of our Steenberg coaches, who had not been teaching since his accident, is BACK! It's so good to have him back! If you are one of our Steenberg clients, come and give him some work to do.
EOGA Steenberg

David continues with the

Prentice Series.

The most recent event was held last week. On the left is

Josh Granelli

, he started golf 2 months ago and this was his 2nd tournament. On the right is

Riccardo Pizzocri

, seen ripping a drive down the first. Fantastic work guys!



Come and join them on

9th June

at the next event.


The

Reddam House students

are enjoying their weekly coaching with Vusi and David. A group of teens are working through challenges and drills together every Friday and are making beautiful progress! If your child is at Reddam,

contact the school

. He/she is welcome to join the team!



Our

Target 36 events

are happening every month.

| | |
| --- | --- |
| | |
| Nil Cukjati shooting 35. He beat his 25m target and moves onto the 50m challenge! | Seth Govender and Bradley Chamberlain - friends from school playing in the event |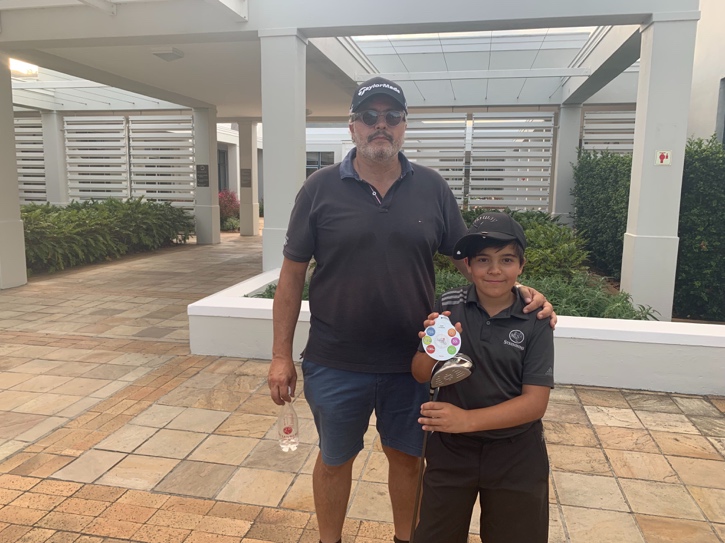 Baldomero Baeza (right) shot the round of the day - 33 and swiftly moves into the 50 m challenge


These Target 36 events are so much fun. Join us and see how much your golf can improve!




EOGA Killarney


The studio is completely finished and is looking great. It is equipped with

Boditrak, Fightscope, SAM Puttlab and a focus band!

Only the best for our clientele! So do not let the rain or the cold stop you from working on your golf.

Make a date

with Chalton!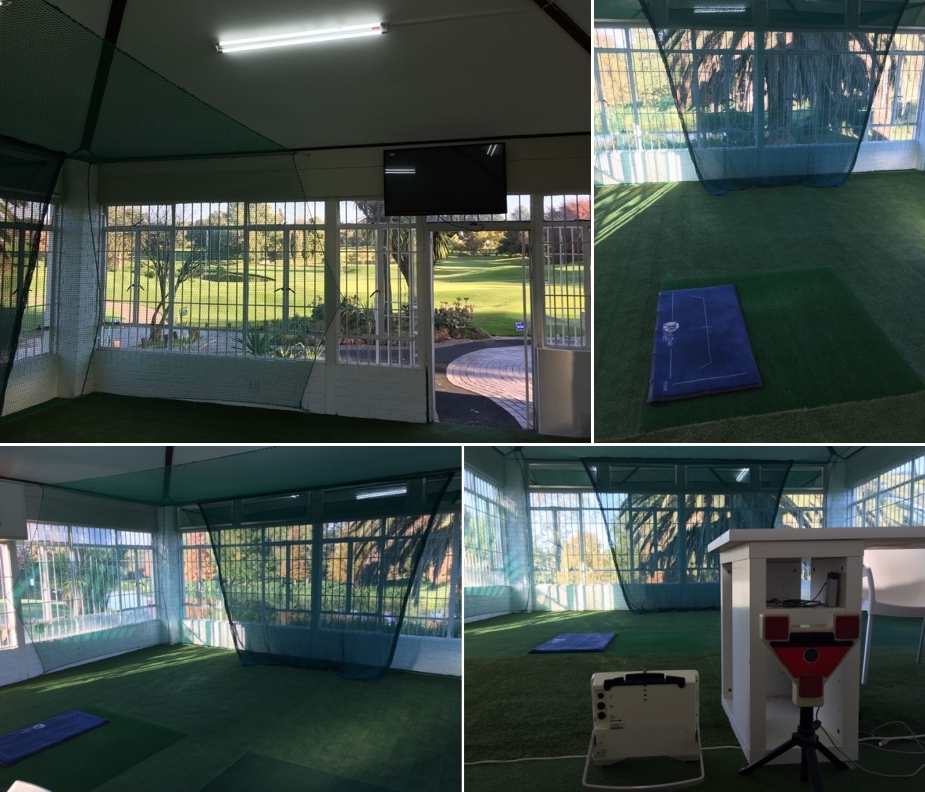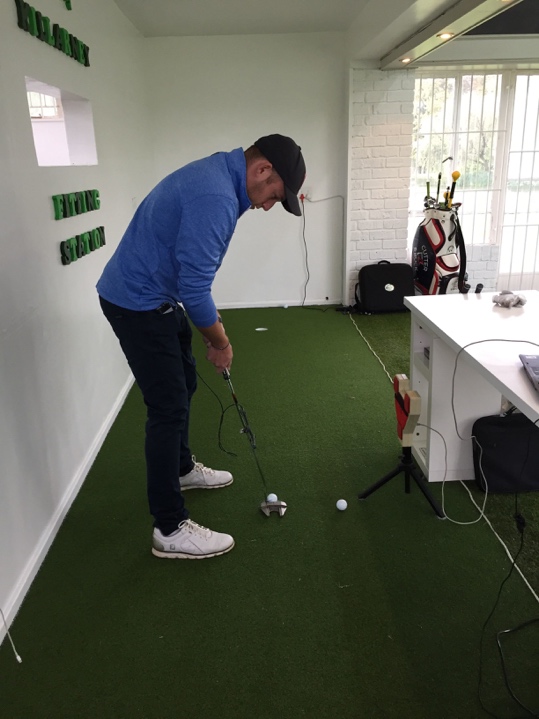 This was our first customer in our indoor putting corner!

We are also very excited to start coaching a

Ladies Beginner Golf Clinic Series.

Chalton will be coaching this group starting on the 4th June for the first lot of 8 sessions.

Get in touch

with Chalton if you are interested in joining!

EOGA Westlake

Westlake Golf Club hosted the inaugural

SA Bone Marrow Golf Day.

Among other celebrities Zolani Mahola, the lead singer of Freshly Ground, was also there as a firm supporter of this worthy cause. Being a complete beginner at golf didn't stop her from getting initiated by our coach Alec on the day.

It was a fun and meaningful day and EOGA counts it a privilege to be involved in an event like this one; we hope it will help in finding support for the Bone Marrow Registry as it is urgently needed.



EOGA also started being involved with the

Muizenberg Junior School

as part of development classes which aim at developing golf for kids who would normally not have access to it.

Alec is coaching them and is teaching them the basics of golf. The future champions of tomorrow are among us! What a joy to see these bright enthusiastic faces every week!


EOGA Erinvale

Both Murray and John are keeping busy at Erinvale with their regular clients and classes. Murray is growing the

ladies golf

with his weekly clinics every Wednesday morning.


John is working his magic with the juniors.


We also had our second

Target 36

event where we want to grow golf for the family, helping the ladies and the juniors to grow their skills so that they can enjoy playing on course with confidence!



Next event of Target 36 is coming up soon –

31st May.

Come join us!

EOGA Arabella

André is keeping busy at Arabella with the members, the

Juniors and the Pilates class.




Below are the details for each of those classes. Winter should not slow you down in your endeavors to improve your golf. Keep practicing throughout winter so that you can shine in summer!

Pictured here is

Morne

who won last weekend at Clovelly by 12 shots. Keep practicing all year round to get the most out of your training!
Photo gallery
Follow us!
RetailTribe: Unit 8, Blaauwklip 1 | Blaauwklip Office Park | R44 | Stellenbosch | South Africa | +27 (0)21 880 2693

This mail was sent to {{contact.contact_email}} by Etienne Olivier and is provided as a service for the members and guests of EOGA Golf Academy and the customers of the EOGA Golf Academy