It was a bit of a shock to me, and it might be to you as well. We only have 72 days until Christmas! What happened to 2021? It was certainly another year of ups and downs, as we head towards 20 months of the country being in a state of disaster. I am sure we can all use a break from this rollercoaster ride.

We are still holding onto some exciting news, which we hope to share soon with all members. The Club's calendar is jam-packed with great golf and social events. There is no better place to be than Randpark.

We have a few employee changes, which we have shared below, and our training and development programme for employees is still in full swing, which recently included another session with our Caddies.

Course projects are moving along at a steady pace. I am sure you would have noticed the level of the tees, and the expansion of certain tees. We have started levelling the 6th men's tee on Bushwillow.
The path on the 11th on Firethorn has also been completed.
The stump grinding is also ongoing, but some of our gum tree stumps proved heavy going. The stump grinding will continue next week.
I look forward to seeing members on the weekend, and throughout the next two weeks. My time is slowly coming to an end, as I depart on the 3rd November. We will keep members informed about the replacement for my position, as we are starting interviews after receiving a number of applications.
SAVE THE DATE
Please diarise the below date for the Club AGM:
Monday, 25th October 2021

Please click here to view the Annual report, including the Annual Financial Statements for the financial year ending 2021.

We look forward to seeing you there.
Happy golfing
Francois

We always encourage communication between our members and the Club. If you have any comments or questions, please don't hesitate to either contact our CEO, Francois Swart at ceo@randpark.co.za or our Club Captain, Derek McGowan at captainslog@randpark.co.za.
We bid farewell to Simphiwe Simango and Johan Smith.

Simphiwe will be leaving us for a growth opportunity at another club. We wish her all the best, and thank her for her contribution to Randpark Club.
Johan has gone back to his love of building and shaping golf courses. He is currently busy at Vulintaba Golf Course in Newcastle.
Welcome to New Employees & Congratulations on Promotions
We would like to welcome Fanie Bester, who is replacing Johan Smith, to the green-keeping team. Fanie comes with a wealth of experience, having worked for Golf Data for many years. He was the green-keeper at Parkview, Serengeti, Copper Leaf, Steyn City and Dainfern. He also had a stint in the Middle East looking after Sahara Kuwait. Fanie will be working with Roger to push our courses to new heights.
We would also like to congratulate Bianca Ndlovu on her new role as Receptionist/Golf Administrator. Bianca previously worked in this role, but after being affected by retrenchments in July 2020, she was re-appointed in halfway house, and we are pleased to have her step up into this position, once again. Well done, and all the best!
Congratulations and kudos to the following employees for their dedication and commitment in completing module/s on our E-Learning platforms:
• Lee-Gene Kleu
• Tinah Mathe – completed all available modules
• Stix Muzila
• Flata Ncube – completed all available modules

Since 2011,
Currency Assist
has been providing personalised international money transfer solutions to individuals and businesses needing to send money to and from South Africa. The premium exchange rates we offer have seen us grow from strength to strength, and today our clients trust us to transact large and important sums on their behalf every single day.
Our team of hand-picked foreign exchange specialists have the skills and expertise necessary to understand and address all of our clients' unique transfer needs. At every step – from our quick and easy account-opening process onwards – they prioritise saving our clients' time and money.
From simple cross-border payments to sophisticated hedging solutions, Currency Assist is able to deal with all foreign exchange and treasury requirements, no matter the size or scale.
Our offering includes:
•
A range of personalised and boutique services
•
Competitive exchange rates
•
No minimum balances
•
No hidden costs
•
A fully automated account-opening process, with no start-up or ongoing fees
•
Direct liaison with a dedicated team of dealers across all products
•
Access to online international payment platforms
•
Foreign currency accounts
•
A dedicated exchange control team to help with Reserve Bank approvals, tax clearances, tax migrations, financial emigrations and executor payments to offshore beneficiaries
Contact: Greg Collier-Payne at
greg@currencyassist.com
or
083 297 1076
for more information.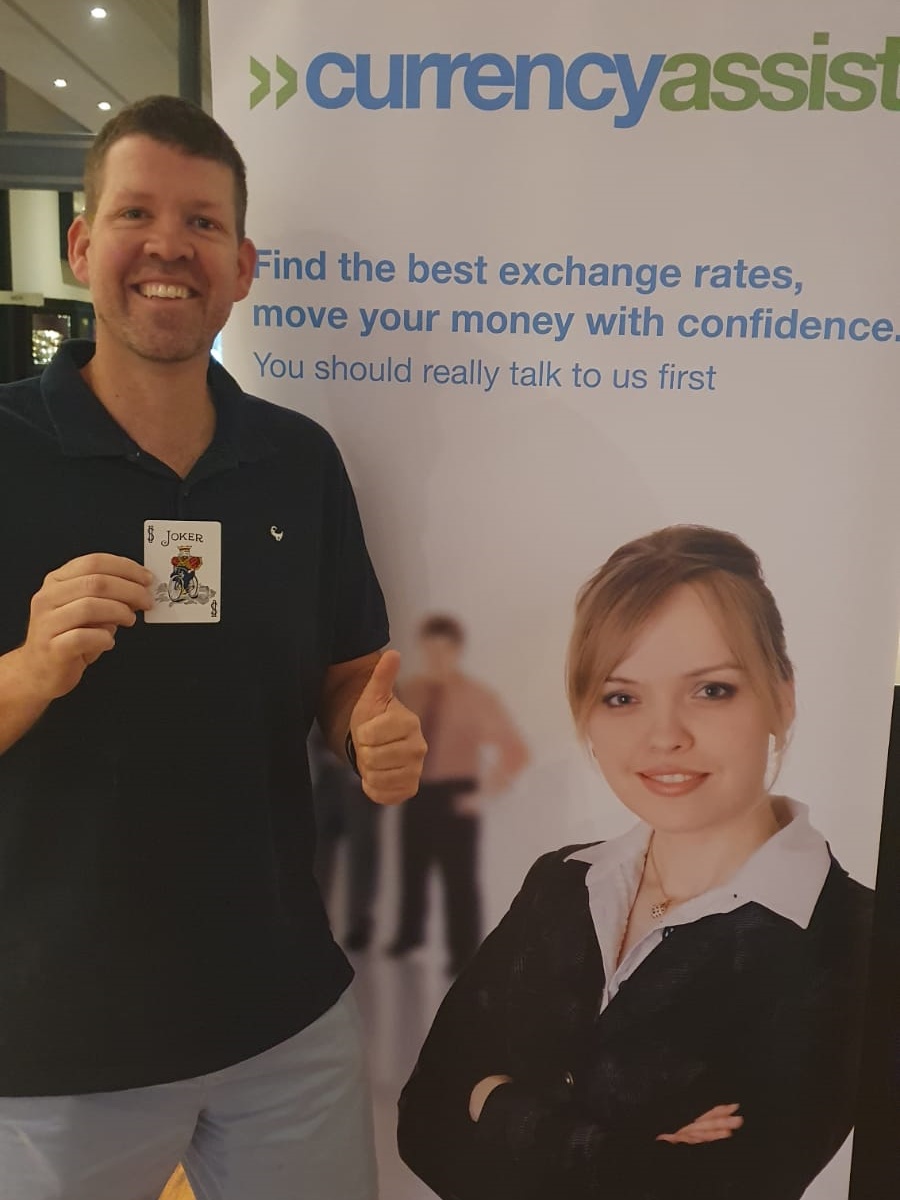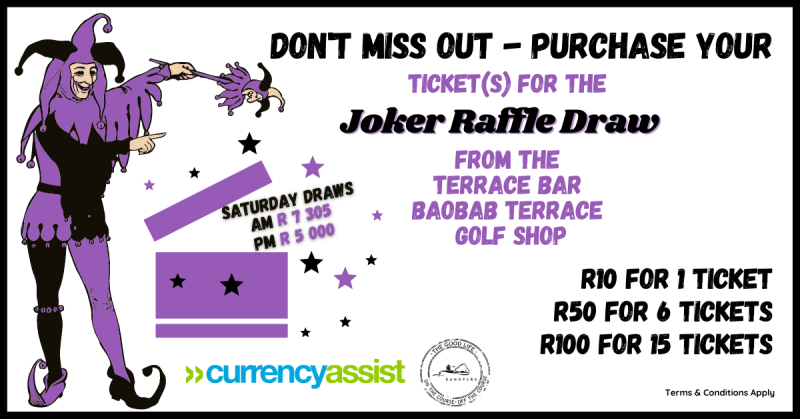 Another feather in our cap that we are proud to share with our members. We have again won the Luxury Travel Guide's Golf Course of the Year – Gauteng Award.
Make the most of your Randpark Membership with Adventour
Adventour has specifically designed golf tours at very special rates, with you, our members in mind. Click here to browse the amazing 4-day packages that stretch from Cape Town in the South to the Kruger in the North.

For more information, please contact Brendan Mills: 082 849 5372 or David Meiring: 071 137 0092 / sales@africanadventour.com.
Receive Randpark news updates via WhatsApp in two easy steps:
1. Add Randpark as a contact on your phone: 082 052 4767.
2. WhatsApp us your first and last name. If you ever want to stop receiving event news, simply send us a WhatsApp with the message "STOP".

Please note that this WhatsApp number is operated from a computer and, unfortunately, is unable to receive any phone calls. Please contact the Club on 011 215 8600 for assistance.
MIND POWER
with
ROBIN BANKS
18 October 2021
Did you know that your mind is both your best friend and your worst enemy?
This is so true, especially for us golfers. The most important part of your game takes place in the 6 inches between your ears.
Join me on
Monday, 18 October
for an online
Mind Power Introductory
seminar during which we will explore tools ad techniques to raise your energy and up your game!
The details for the event are as follows:
Event: Mind Power Seminar
Date: Monday, 18 October
Time: 7 pm - 9 pm Central African Time
Venue: Online Zoom Call
Cost: No charge
Click here
to register.
I look forward to sharing a powerful and
transformational session
with you.
Don't forget to be awesome!
Robin
Me on a par 3 listening to my mates argue whether it's a 9 or 8 iron, while I'm standing there holding a 5 iron.
Eight of our caddies attended Caddie Training, sponsored by GolfRSA. The training was presented by Rob Arnold from RCA Golf. The 90-minute session took place on Tuesday morning and for the caddies, even though some of them have been caddying for over 20 years, it was an invaluable learning experience. The course covered some of the most important aspects when performing their duties, from welcoming a player, getting to know the player and his needs during the round, basic etiquette that needs to be followed, and also providing an unforgettable experience. We have always mentioned to our caddies that they play a big role when it comes to delivering the best experience, as they spend most of the time with the player. Additional training is scheduled for the caddies to ensure they are the best at what they do.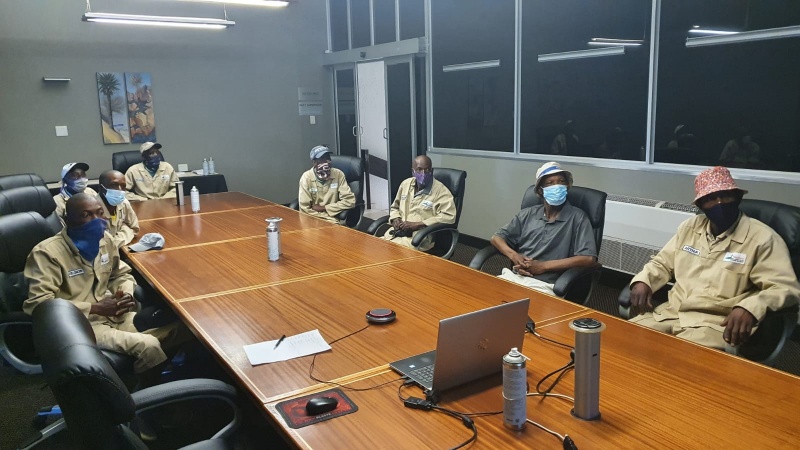 As we mentioned in Monday's newsletter, our Bushwillow Betterball League team won the C-Division for the 2021 season. This is such a great achievement from the team. It was a long season, with Covid delaying the season by six weeks. Their main goal was to get promoted into the B-Division for the 2022 season. It was a big surprise on Sunday, when all the final results were submitted from the other clubs in the league, to see that the Bushwillow side finished on top of the leaderboard with 12 points. Three other clubs also finished on 12 points, but as we had the most game points, we secured the 2021 season. Well done team, and good luck for the 2022 season.

Our Firethorn side just missed out this season to move up to the A-Division. The team finished in third position, with a total of 10 league points, 5 points behind second place. They will remain in the B-Division for 2022. Our Bushwillow side will join them next year in the same division, and we can't wait to see how the teams will do playing in the same league.

Creek 9 had a tough season; a couple of weeks ago it was touch and go for the team, as they were very close to being regulated. They managed to finish strong with a total of six league points, and in 8th position to remain in the D-Division for the 2022 season.

Click on the links below for the final standings of each side:

Firethorn

Bushwillow

Creek 9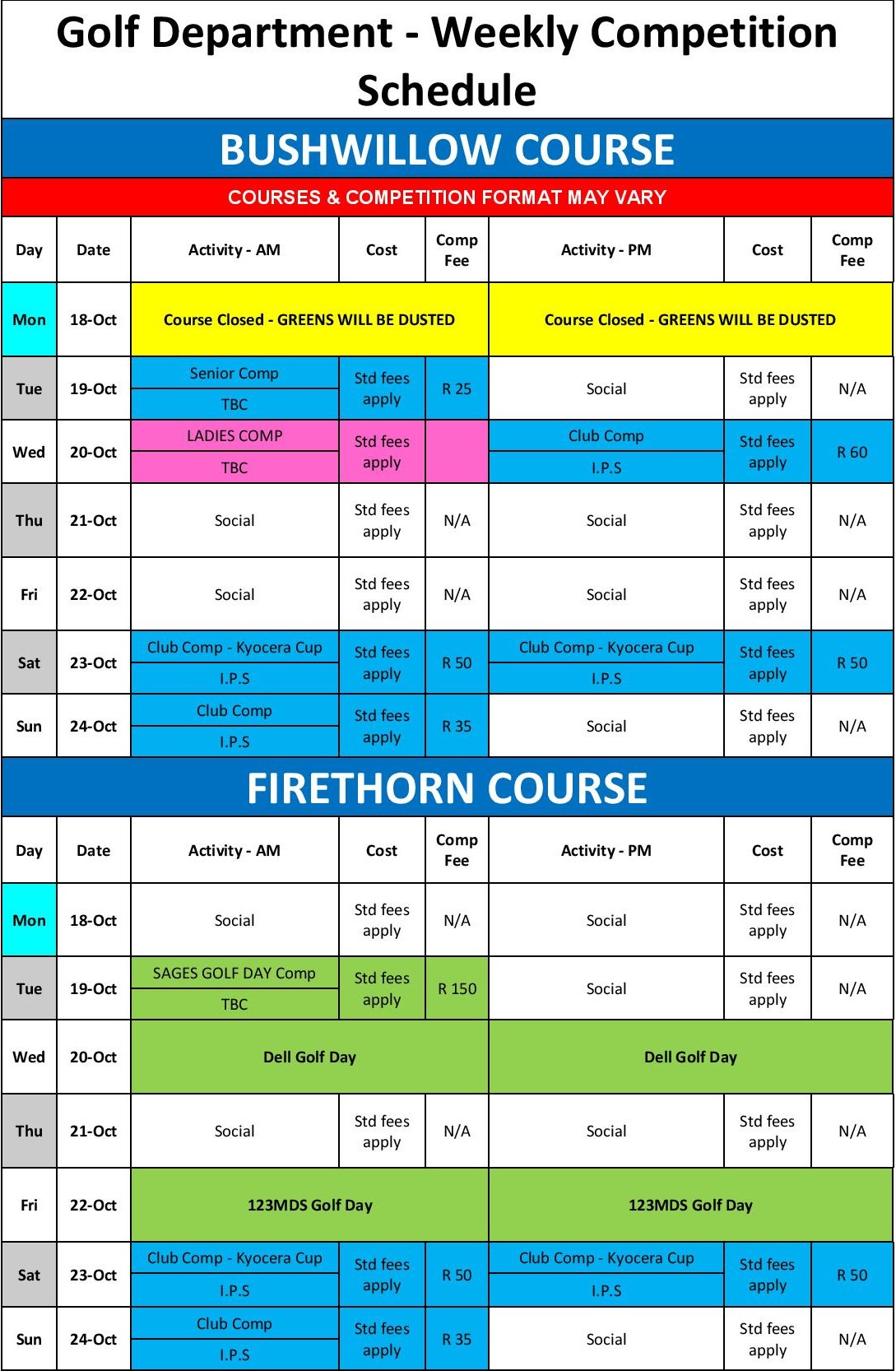 David and Brendan from Adventour will be in Baobab Terrace on Saturday and Sunday to assist members who have not yet registered for this once in a lifetime opportunity to WIN TWO TICKETS TO THE MASTERS!
Don't forget to hand in your scorecards on Saturday and stand a chance to be one of the lucky Johnny Walker Black winners!
We will be doing Member Attendance Lucky Draws during prize-giving.

AM Prize-Giving – TWO bottles of Johnny Walker Black!
PM Prize-Giving – THREE bottles of Johnny Walker Black!

You must be present during prize-giving to be eligible

Sponsored by Ubuntu Resource Management and CTL Group Holdings (Pty) Ltd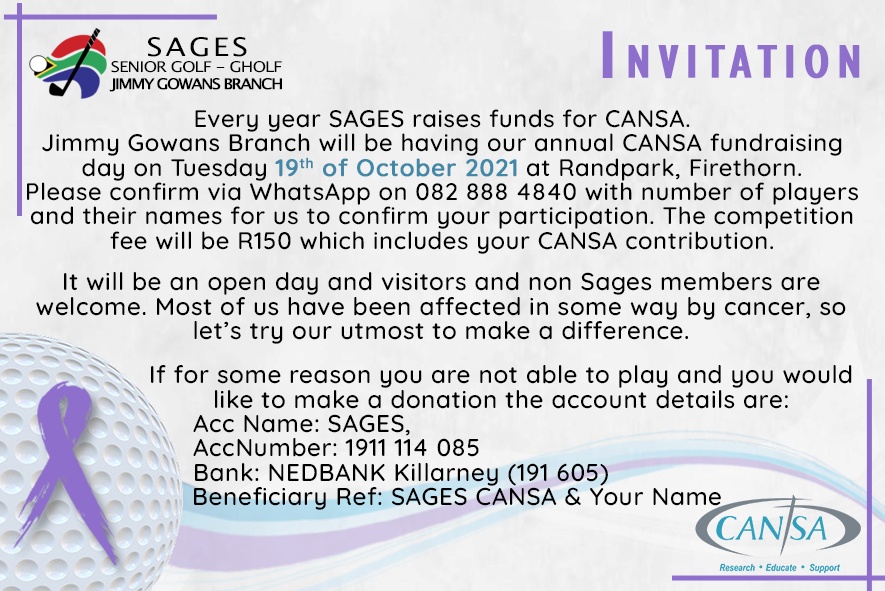 We would like to extend a special invitation to all our new golfing members to join us for our Newbee Golf Day on Friday, the 5th of November.

Each fourball will comprise of three Newbeez and one committee or staff member, where possible, dependant on the number of fourballs.
If you do not have a handicap, men will play off 18 and ladies off 24.
Should you require a cart, kindly email clubevents@randpark.co.za before the event. Cart hire is R330 per cart.
You can pay for the cart on the day in the Golf Shop with your Member Card.

Please click the RSVP button below to complete all your details and confirm your participation.

We look forward to welcoming you all on the 5th of November.
Thursday Curry Night Specials
Sit down or take-away from 5 pm to 8 pm. Take-away must be ordered with your service host.

Beef & Aubergine Curry R110
Chicken & Prawn Masala R120

All curries served with savoury rice, sambals, chutney, cucumber raita & mango achaar.

You can also order your Club-favourites for take-away collection Monday to Saturday between 11 am and 7 pm and Sunday between 11 am and 4 pm. Click here to view our take-away menu. Contact 011 215 8600 to place your order (Mon-Sat 11 am to 5 pm and Sunday 11 am to 4 pm).
Have a great weekend
Stay Safe, Healthy & Happy!
The Randpark Team
This mail was sent to {{contact.contact_email}} by Randpark Club and is provided as a service for the members and guests of Randpark Club and has been supported and sponsored by advertisers in this email and our partner suppliers. For any queries contact us on 011 215 8600.

Sent on behalf of Randpark Club by
RetailTribe: Unit 8 | Blaauwklip Office Park | Stellenbosch | 7600 | 021 880 2693