| | |
| --- | --- |
| | There was something for everyone! |
St Francis Bay and Cape St Francis were heaving with holidaymakers this year. Some came early and left early; some came late and went late and some came for the entire great ride, walk, swim, paddle, round, breakfast, lunch, dinner and braai!

Our decision to look after our members worked perfectly, with times filled by guests after the members had their chance. As a result, we played more member rounds than ever and more overall rounds than ever, as well. This was all done without overloading the course or playing with undue delays. Having a member in most groups certainly assisted with the speed of play.

We also applied "Holiday Golf" rules with preferred lies and penalty areas instead of searching for lost balls. Having said that, we sold more than 6200 "experienced" (used) balls.

They were weddings, shows, parties, pool fun, great and not-so-great golf, a few slip-ups and longer waits (due to very high traffic) and plenty of happy members and visitors. Every year we increase the staff for the season and every year the staff give their all.

Your comments and constructive criticisms are most welcome. We are growing rapidly and want YOUR Club to be your pride! When you view the numbers below you'll understand that the holidays are different here!
F&B
Beer 6400
Castle Lite 1410
Heineken Draughts 1350
Windhoek 640
Beach Blond Draughts 500
Black Label 390 (thanks SE)
Wildside 305
Ciders 630
Cocktails 905
Halfway food items 6350
Hot beverages 3900 (that's a lot of Cappuccinos)
Total Breakfasts 6010
Total Lunches 7030
Toasties 1150
Pizzas 430
Burgers 650
Kiddies meals 870
Minerals 11407 (including bottles of water)
Spirits 4950
Brandy 1290
Gin 1320
Whiskys 750
Vodka 640

Total Food and beverage items and extras – 46 336! (Dec 10 – Jan 10) Phew!
The month of great fun – 1 (10 December to 10 January)

Concerts, weddings, floating, fire fighting, celebrity friends, golf and more golf!
Bad day on the course – 1 (Pythium Blite on 24 December – see below)
Holes-in-ONE – 4 (including Vlam's R100 000 on the 17 and John's R10 000 in credit)

(Actually 5 – James Biggs – while playing alone but captured on video on the 17th)
Rounds played – 3866

Carts – 2215

Used Balls SOLD – 6836

Used Balls found by members – ????

Everything that Floats – 3500

Charity money raised for floating – R250 000!!!

Total 5 Pointers for the Season – 9

Mike Farrer 13th Hole
Theo van Wyk 4th Hole
Les Bouwer 15th Hole
Dirk Groeneveld 16th Hole
Dean Lailvaux 18th Hole
James Comyn 12th Hole
Carla Schreiber 1st Hole
Tom Jacobs 13th Hole
Les Bouwer 18th Hole

Most registered rounds of golf this season – William Sears 22

Most individual points (ever) – 48 – Willie Barnard 44-38 gross (nett 60)

Most Combined Stableford Points (ever) – 84 – Fred v Eyssen and Neil Mulder

Most kids are greeted by Santa (101) on the estate – thanks Moms and Manie and friends
| | |
| --- | --- |
| | Our Member and PGA Professional, Craig West, brings the skills! |
Craig West was one of my first Professionals in South Africa. He has now become a world-class teacher in Germany, where he has been for nearly 30 years. Craig purchased a home here on the Links and will reside here through the summer. He will be a valuable member of our teaching team!
| | |
| --- | --- |
| | Together we make a difference |
Thank you all for caring about your course – #leading the way!

Adopt a hole (AAH) works.
| | |
| --- | --- |
| | Unlock extra distance |
| | It's not only about speed |
| | | |
| --- | --- | --- |
| | | More important than swing speed is how that speed is transferred to the ball. |
| | | |
| --- | --- | --- |
| | | Solid contact is all important |
Just half an inch off-centre can cost you up to 10-15 metres with your driver. That can be the difference between carrying a fairway bunker and being plugged in one. You're actually better off squaring the club with a lower clubhead speed than mishitting with a higher clubhead speed. We can get you closer to the centre.
There are thousands of fitting configurations. Let's find your ONE, so you can get every metre you are capable of.
Let us know what you love about golf, and we'll help you experience it every time you step onto the course.
| | |
| --- | --- |
| | New year, new game |
| | Iron out your mishits |
Tired of those pulled or pushed iron shots ruining your birdie chances? Want to play more stress-free golf and enjoy more satisfaction on your approach to the green? If you answered "yes", then the first step is for us to make sure you're squaring your irons at impact.
One problem, many solutions

There are many potential reasons for not squaring the clubface at impact. Releasing the club too soon can cause the face to open at impact and push your shot. Pulled shots could be because your grip is a bit too strong, closing the face slightly. Then there's also the lie angle of your irons to consider. But whatever your fix is, we'll find it.
| | | |
| --- | --- | --- |
| | | Whatever the club, whatever the fix, we're on the journey to better golf with you! |
Square up and make this your best golfing year ever!
It's possible to enjoy both forgiveness and workability in a single iron set with the progressive design of the new Srixon ZX Mk II Irons.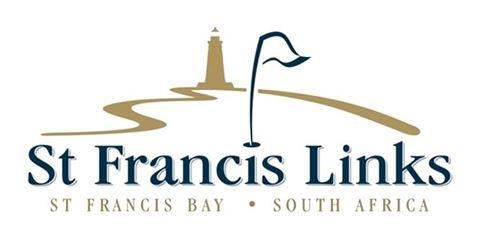 This mail was sent to {{contact.contact_email}} by St Francis Links . and is provided as a service for the members and guests of St Francis Links and has been supported and sponsored by advertisers in this email and our partner suppliers. For any queries contact us on +27 42 200 4500.

Sent on behalf of St Francis Links by
RetailTribe: Unit 8 | Blaauwklip Office Park | Stellenbosch | 7600 | 021 880 2693