Dear Members,

Firstly, I would like to take this opportunity to thank each of you for your patience and understanding with the membership renewals and subscriptions run. Our team is in the process, of refining the membership process, streamlining invoicing, and improving on certain areas, the overall outcome was successful.
Can you believe that we are only 108 days from Christmas? The year has flown by, but we are very excited about what the last 4 months have in store. Please download the document below to view the Important Events and Fixtures for September to December.
We encourage you to diarise the events and partake in as many as possible. Your ongoing support is what drives us!
A friendly reminder that our course will be closed for the annual spring hollow tining from Tuesday, 19 to Friday, 22 September. Our restaurant will still be operational during this time at our temporary structure.

Trading Hours:
Tuesday to Thursday - 08h00 to 19h00
Friday - 08h00 to 20h00

Reciprocity has been arranged at various clubs to ensure that you have access to a course where you can refine your swing and practice your putts.
It has been magnificent seeing our members embrace the temporary structure. Thank you for your support and patience during our renovations. For those who have yet to visit, feel free to join us over the next few weeks while we back the Boks. Chef Robert and his team have been outstanding and produce top-quality dishes from within a limited kitchen. Please see the dedicated marquee menu below.
| | |
| --- | --- |
| | Smoking and vaping policy |
We regret having to address the matter of smoking or vaping in such a formal manner, but it seems that friendly requests and conversations in person are not effective enough. It has come to our attention that the Smoking Policy is not being adhered to by members or visitors at the temporary structure.

It is crucial to note that at De Zalze Golf Club, Vaping and Smoking are treated in the same manner and the rules are to be respected. We ask that those wanting to Vape or Smoke refrain from doing so inside the marquee tent. There are 4 tables nearest to the parking lot, dedicated to smokers. Anyone who does not adhere to the rules will be addressed and the necessary actions taken.
Are you ready for the long-awaited 2023 Rugby World Cup? Even if you are not a big supporter of the game, I am sure the 'Bok fever' has caught on. We would love to see as many of our members support the Springboks, dressed in green and gold for each match. The restaurant will be televising all of the Springbok games live and across both big screens.
| | |
| --- | --- |
| | Specials in the marquee tent |
September is Heritage Month and we are celebrating in true South African style. Join us for a tantalising steak special on Sunday, 24 and Monday, 25 September.
In keeping with the Rugby World Cup spirit, we are also running a pizza and Springbokkie special on all match days.
Kind Regards,
Imiké Crouse
| | |
| --- | --- |
| | Fitting by the numbers |
| | Approach with confidence |
Are you struggling to find the green, even when you're within a distance that's comfortable for you? You might be coming at it from the wrong angle.
| | | |
| --- | --- | --- |
| | | Your face angle may either be too open or closed at impact. |

Here's why that matters: for every single degree that the face is open or closed, your ball deviates up to 10 metres! That's right, a single degree could be the difference between you finding the green and facing a tricky up and down from the greenside bunker.
| | | |
| --- | --- | --- |
| | | The solution to more green-finding fun is simple: get your irons fitted and ensure the lie angle, shaft length and shaft flex are correct for you. Doing that makes it easier to square the |
clubface through impact and keep your birdie bids alive!
| | | |
| --- | --- | --- |
| | | Turn squares into circles |
A square iron face at impact means more birdie bids!
With the Progressive Grooves in Srixon's ZX Mk II Irons, you get improved launch and distance on approach while adding spin and stopping power on scoring shots into the green.
| | |
| --- | --- |
| | Track to improve |
| | Make long-term short-game gains |
A reliable short game is the glue that holds a round together. Get up and down a couple more times each round and not only will your game be on the up and up, but you'll have a lot more fun and probably impress your playing partners too!
| | | |
| --- | --- | --- |
| | | Score in the scoring zone |
The area 100 metres around the green can be thought of as the scoring zone. We want to lower the number of shots you take in this zone. And because it's an average, it doesn't have to be by several shots to make a difference. For instance, if you improve from an average of 4.0 shots to 3.5, you're shaving up to 9 strokes off your overall score!
| | | |
| --- | --- | --- |
| | | Over the next five rounds, track the average number of shots you take to hole out from inside the scoring zone. |
| | | |
| | | If you average more than three shots, let's spend some time together to identify and improve on the area of your short game that's holding you back. |
| | | |
| --- | --- | --- |
| | | Lots of littles go a long way |
Making small, incremental improvements to your short game build up to massive gains in the long-term. Let's get you started on your journey to better.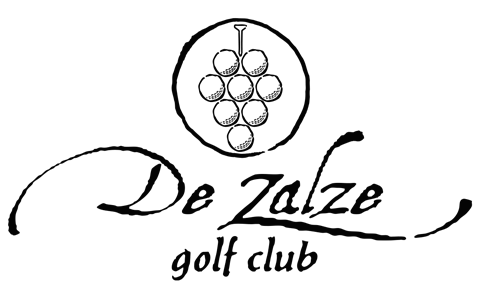 This mail was sent to {{contact.contact_email}} by De Zalze Golf Club and is provided as a service for the members and guests of De Zalze Golf Club and has been supported and sponsored by advertisers in this email and our partner suppliers. For any queries contact us on 021 880 7300.

Sent on behalf of De Zalze Golf Club by
RetailTribe: Unit 8 | Blaauwklip Office Park | Stellenbosch | 7600 | 021 880 2693