| | |
| --- | --- |
| | St Francis Links Villas fill the room on Open Day! |
Local Real Estate Expands to St Francis Bay
In the realm of real estate, 'location, location, location' is, and always will be, an exceptional factor. Often being the single most important driving force behind the value of a property. As an inventive independent agency Local Real Estate has embraced and succeeded in a purposeful journey of growth over the past few years by deliberately positioning themselves in fast growing development and lifestyle areas.

Leveraging off their extensive experience on the North Coast of KwaZulu Natal, and more recently in the KZN Midlands, both extremely active growth nodes with lifestyle appeal, Local Real Estate was thrilled when offered the opportunity to become involved in the sales and marketing of the St Francis Links Villas in the Eastern Cape. Having worked previously with Adrian Gardiner, the Developer, on the North Coast of KZN, Local Real Estate is excited to work with him once again and have extended their footprint into the Eastern Cape region, initially concentrating on the popular lifestyle and tourism destinations of St. Francis Bay and Jeffreys Bay.

Local Real Estate was introduced to the St Francis Community at the St Francis Links Villas Information Day held on 10 November at the St Francis Clubhouse. The visionary behind the St Francis Links Villas development Adrian Gardiner (probably best known for establishing Shamwari, the Eastern Cape's first luxury game lodge and conservation hub) spoke to the audience about his lifelong passion for wildlife and nature, his working association and friendship with the legendary Ian Player and also with Ian's brother Gary Player, and his involvement with several successful developments on top class golf courses in the Western Cape and the Garden Route. When the opportunity arose to do a development at St Francis Links, Adrian immediately took on the challenge. Having developed a highly acclaimed collection of privately-owned hotels, the initial plans were for a boutique hotel. However, Covid changed all that, resulting in today's revised development of a master planned sectional title development situated adjascent to the St Francis Links Clubhouse on the 18th Fairway of the signature Jack Nicklaus Championship Golf Course, comprising studios, one- and two-bedroom apartments, as well as freestanding villas.

A standout differentiator of the St Francis Links Villas development, however, is the inclusion of an in-house Wellness Centre with managed care offerings. This Wellness Centre will be operated by Medwell SA who have developed extensive home-based care packages that currently accommodate up to 5000 residents in various estates throughout South Africa. These managed home health care options were developed as an alternative to long-term hospitalisation and care in specialised facilities, and include, to name just a few, post-hospitalisation care, palliative home care, post operative home care, rehabilitation, Alzheimer care as well as the supply of medical equipment through their associated partners. These managed and support services will be available for the residents of both the St Francis links Villas as well as St Francis Links estate residents, and in time these offerings will also be rolled out to the other residential areas of St Francis Bay.

Positioned in the highly sought after St Francis Links Estate that has, and will continue to, show strong growth, St Francis Links Villas is a lifestyle village that offers a range of medical services, access to the many estate facilities, is set to offer long-term value, and has an additional added value of being able to be let out for short term stays.

Through their association with the St Francis Links Villas, Local Real Estate is entrenching their purpose of being in the heart of property hotspots – vibrant and sought after areas experiencing heightened demand and substantial growth - whilst also becoming involved in community projects that contribute towards building a happy, and connected community that enhances the livability and desirability of an area.

For further information contact Kerry Dickinson on 082 553 7188 or email kerry.d@localrealestate.co.za
Our congratulations to the stunning Erin and her husband Rickus Zaayman and thank you for choosing St Francis Links for your precious day!
| | |
| --- | --- |
| | Newlyweds choose St Francis Links |
What a spot to celebrate your honeymoon! It was our pleasure to enhance Mr and Mrs Prout's special time with a drink on course!
1st Place:
Tim Elliot - 36 points

2nd Place:
Chris van Rensburg - 35 points

3rd Place:
Norman Pretorius - 34 points

4th Place:
Brett Wilson-Jones

Two Clubs:
Mike McGill - 4th Hole

Prizes

1st Place - 31 Points
Jeff Clause
Jaco Viljoen
Stirling Olivier
Chris van Rensburg

2nd Place - 29 Points
Werner Siemens
Stratton Stone
Shan Abernethy
Justine Rosewarne

3rd Place - 28 points c/i
Jeff Jaskolski
Sally Nienaber
Beth Jaskolski
Maggie Langlands
| | |
| --- | --- |
| | What is there to look forward to? |
Join us on Friday afternoons for our Fishy Fryday's Special. Open to members and visitors. Running for a limited time only!
Family Sundays at St Francis Links
As we move into the festive season, it is always nice to spend some quality time with your family. So join us for Family Sunday's throughout December.
Gino Fabbri in Artificial Un-Intelligence - 21 December 2023
It will be a laugh a minute with Gino Fabbri for one night only at St Francis Links!
The Sensational Six at St Francis - 23 December 2023
Join us for a night to remember!
| | |
| --- | --- |
| | The right equipment helps |
| | Sink your teeth into a better wedge game |
What do you need to have a better short-game? Playability (equipment that helps you play a variety of shots) or consistency (equipment that helps you hit the same shot better).

If it's consistency you want ("No more chunking") then the Cleveland CBX ZipCore Wedge might be the right selection for you.
If you want more shot making options, you'll need to find wedges with soles and grinds that work with your game. The Cleveland RTX6 Zipcore Wedges offer you multiple grinds and bounce options across 8 loft options.
HydraZip technology features a dynamic blast and laser-milled line system designed to maximise spin in wet or dry conditions, and from anywhere around the green.
| | | |
| --- | --- | --- |
| | | Let's set you up to gain shots |
A better short-game means lower scores. Let us find the short-game setup to save you shots from 70 metres in.
Duca Del Cosma: An Italian Golf Evolution
| | |
| --- | --- |
| | Recover a golfer |
| | A common problem that's easily fixed |
Many former golfers left the game because they found it too challenging. And one of the most common challenges is losing the ball right (left for left-handers) off the tee. It doesn't have to be that way.
| | | |
| --- | --- | --- |
| | | The latest fitted equipment together with some coaching can remove the stubborn push and slice from the game. It also makes hitting better golf shots easier. Send us a golfer, especially an ex-golfer, and we'll prove it. |
If you know anyone you think should get back into golf, bring them down, send them to us, or give us their details and we'll reach out personally to re-introduce them to the game.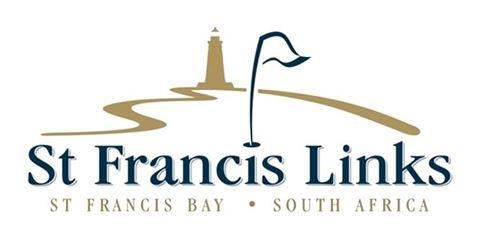 This mail was sent to {{contact.contact_email}} by St Francis Links . and is provided as a service for the members and guests of St Francis Links and has been supported and sponsored by advertisers in this email and our partner suppliers. For any queries contact us on +27 42 200 4500.

Sent on behalf of St Francis Links by
RetailTribe: Unit 8 | Blaauwklip Office Park | Stellenbosch | 7600 | 021 880 2693