Friday, May 14, 2021






The biggest difference between a consistent golfer and an average golfer is Course Management. You need to play to your strengths, if you cannot reach the green in two shots, then do not try to. Make sure you lay up into a position where you can attack the flag with your approach shot and have a 10 – 15 foot Putt for Par.

The same principle applies for the 'Short' Par 4's. If the hole is 270 – 290 metres long, first think about the hole before you pull the driver out of your bag. There's no harm in hitting an iron off the tee box and putting yourself into a position where you have a favourable distance to the green.



Course Management plays a massive role for the players on Professional Tours, therefore why should it be any different for you? It's well worth your time and effort to apply this on the course, so make a point of coming to the club, or speak to us today.









Make sure you don't miss out on joining us for the British Open Golf Day, an event that we are hoping to make an Annual Date on your calendar.

We have about 5 x 4-balls still available and these will be made available to visitors from Monday. Please book now with the office.

Event: Metropolitan Golf Club British Open Day
Date: Sunday, 23 July
Tee times: 11:14 – 12:38


Competition details:

- Singles Stableford
- Join us in the bar after the game for a traditional fish and chips and watch the last round of The Open unfold.
- Sponsored prizes, drinks promotions and more.

Cost:

- Normal green fees apply
- Plus R45 for the after-golf meal
- No competition fee

Complimentary sleeve of TaylorMade golf balls for all players


When entering with the bookings office, kindly include the current golf ball that you play with so that we can provide you with the TaylorMade golf ball best suited to your game!



Prizegiving:

Approximately 17h45





Please note

: We will be bringing in an additional big TV for your viewing enjoyment so please feel free to stay for the duration of the golf (and longer).

Bonus Comp - British Open Pairs:

- Upon check-in at the pro shop, you will draw one of the British Open players who will be your "partner" for the day.
- We will calculate your betterball score with your British Open partner at the conclusion of The Open once we've got all the pros scores.
- We'll announce the winning pair on the Monday morning.


- Members are encouraged to book their slots now.

- The competition will open up to visitors from Monday 17th July if the field isn't filled by members.

Please book with the office or simply email us here.






The performance of your equipment counts
Great results for two youngsters this weekend. Xander Schauffele bombed his way to a victory in The Greenbrier Classic, while Jon Rahm destroyed the field to capture the Irish Open Title. Another two wins for TaylorMade equipment including the TaylorMade golf ball. The performance of your equipment counts.

Play with what the pros play. Get fitted with TaylorMade today.







Find out more about how TaylorMade can help you play better golf here.





Results for the week of 03 July – 09 July 2017



Monday - Monday School


4 Ball Alliance

Keith Broad, Andrew Gunn, 87 c/i
Marcel Hartman, Kasper Kristoffersen



Tuesday - Ladies Competition


Singles Medal and Putting


1st Net Debbie Gibb 73 net
1st Gross Debbie Gibb 98 Gross
Putting Debbie Gibb 30 Putts


Wednesday - Social Competition
Singles Stableford
Shaun Stevenson 41


Thursday - Members Competition
4 Ball Bogey Plus Alliance


Keith Broad +16
Williams Hughes
Paul Danielz
Peter Katz


Saturday (AM) - Members Competition
4 B.B.B Stableford Bonus
Stan Miller, Terry Copelowitz 48

Saturday (PM) - Members Competition
4 B.B.B Stableford Bonus
Neil Gore, Saul Gordon 49




Golf can quite literally be a different game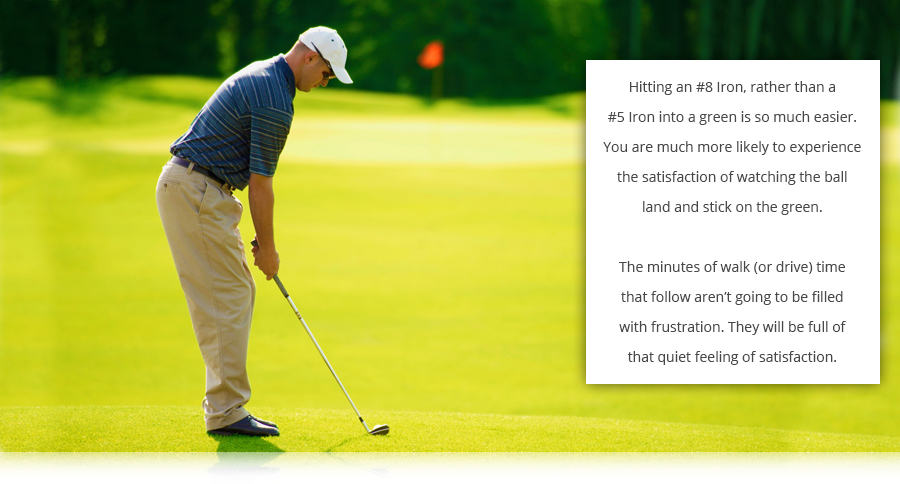 The best use of your time is?

If you've got some time after work, which is going to give the most enjoyment?

In truth we would benefit from them all, so why not have a "weekly workout routine" that includes
two 45-minute Golf practice sessions?


But your time is precious, so why not
make the most of your practice?

Start with an Assessment to identify the areas for
improvement, and the changes required.



Then make sure you have a structured practice plan.

Let's assess where you are. Let's identify the area for improvement.
Let's give you the practice drills.