Thursday, May 13, 2021





One thing we hear often by a lot of golfers who are either competitive or just looking to not hurt after they play 18. They come in and ask, "Can you recommend some fitness tips?" Absolutely!

Our young club builder Adam Masler isn't just a talented builder. He's our resident Titleist Performance Institute (TPI) Certified Fitness Instructor. What is TPI?

TPI is the world's leading educational organization dedicated to the study of how the human body functions in relation to the golf swing. This can be for golf instructors, medical and of course, fitness. In a nutshell, it's there to get you in the best condition to perform your best, not only on the golf course, but off of it as well.




Specifically, where most of our readers live throughout the State of Texas (I'm feeling this sudden urge to place my hand over my heart), I remember playing a bunch of rounds there. One thing I remember were the extremely tight lies there. These lies ate my lunch until I was able to get used to them. While it's easy for me to put a wedge in my bag with less bounce, this doesn't always fix the issue. You still need to execute the shot. Adam recommends working on limiting your lateral motion. Keeping your lower body stable will not only promote better contact, but help keep you stable if the wind starts to knock you around a bit.

No, we're not going to tell you how to do this here, but you're going to have to set up an appointment, by calling us in the store, to help you develop better balance and a stable base, with the corresponding series of exercises, which will help you in reaching that goal.





We're excited to announce that The Golf Station Academy has been relocated to
Hawks Creek Golf Club in Ft. Worth.




We recently got our canopy moved and deployed our brand new mobile fitting cart.




Wait…what?!

Yes: Mobile fitting cart! This thing is the baddest piece of fitting gear I've ever seen. It is fully stocked with over 300 shafts and over 100 wood, iron and wedge heads that can be changed on the fly to make your fitting session at Hawks Creek not only productive session, but a memorable one as well.




Our move to Hawks Creek will enable us to better facilitate our clinics and junior camps. With their expansive practice area, they can accommodate virtually any group we bring out there. Additionally, there are two range hitting areas, two putting greens, a chipping area and a place to practice those challenging sand shots.

Hawks Creeks is conveniently located immediately east of Naval Air Station, Joint Reserve Base Fort Worth (Formerly Carswell Air Force Base) just north of Ridgmar Mall in Westworth Village.

To schedule a lesson in the store or a time at Hawks Creek, please click here or call 817.595.4653 for a fitting with our new fitting cart equipped with pretty much any shaft and head combination you could ever want.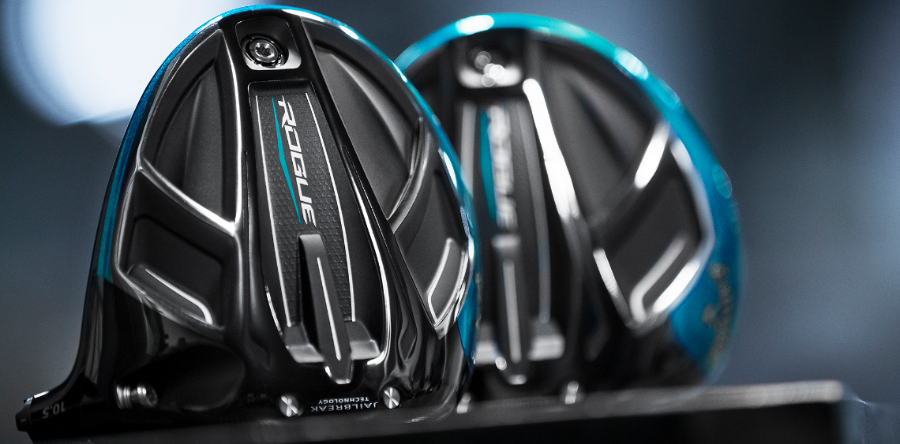 We know you want to maximize
your ball speed from wherever
you strike the ball on the face.

The Jailbreak Bars, and Variable Thickness Face are in both cases,
the next stage of an evolution
making golf a better experience
off the tee.
The next generation of Jailbreak
Technology explained.
So how do we deliver you more ball
speed and more distance?
Every improvement counts


Added to the Speed Step Technology
in the crown to improve airflow,
is a new leading edge.

Just 2 mph extra clubhead
speed at impact is up to 8 yards extra down the fairway.

WHAT SORT OF ROGUE ARE YOU?




If you want to challenge your performance off the tee,
then now is the time to come and see us.


How good is your ball striking? How does that translate into your performance on approach shots?
Here's a question that will help you evaluate where you stand.
We'd like you to put yourself on one of 4 different levels.



In almost all golfers there's an Iron where the consistency and control in their ball striking breaks down.
What is that Iron for you? Our advice is to ignore your Handicap rating and set out this year to improve which level of Approach Play you've currently reached. Improve that level and we promise you that, not only will your Handicap fall, your scorecard improve, and your winnings pile up; You'll enjoy your golf so much more.

Why not start with an Assessment with us to see where you are,
and create your personal improvement plan.