Friday, May 14, 2021





Here at The Golf Station, we like testimonials and real life performance. Well, here's one now, from yours truly.




The Titleist AVX ball is the truth. I used this ball first in Florida and I was very impressed. It was straighter and longer than any 3-piece ball I'd ever used. It kept me in the fairway. But of course, I expected a honeymoon phase with the ball. Now that golf season is back in full swing, I put this in play again. This time on my home course and came away just as impressed.

One hole in particular made it clear that this was my new ball:

An elevated Par 4, where if you take a driver, you'd better be accurate. With water left and deep woods (and more water) right, it's imperative to find the short grass. But of course, most people, if you're smart will take a 5 wood or hybrid and have a longer shot into a green; but not me. I don't have any sense. I took a driver and pounded one into the center rough before a creek. I got more carry from a lower trajectory and less driver spin, and got a lot more run. So much so, that I now had an 8-iron into a green, which I was used to hitting a 6-iron into. This ball has more carry and more run than a ProV1. There, I've said it. The greenside spin isn't like a ProV1, but for most of us, and me included, it's good enough. I bogeyed this hole. Dang three-putt…

A friend of mine posted on a blog after playing it: "The difference with the AVX off the driver is just crazy. I mean every time I've played with a normal playing partner, seeing me with my normal ball, they've always asked me what I've done to hit the ball so well and far off the tee box."

The response to this ball when we had about 15 dozen was overwhelming. Even after the boxes were gone, people were still calling looking for them. Now, no one has to wait, and of course, you can get as many boxes as you want here at The Golf Station. And remember, they're available in yellow. If we run out, we'll order more. We promise.

Which bodes a question in my mind: Why are people so militant about their golf ball? I've seen people get angry when you criticize their golf ball choice. They'll try to counter every argument you throw at them. It's not like I'm talking about their Momma. I personally don't care. It's your money. But I know there is always another option out there. And there are a bunch of small companies out there that make a ball that performs. It comes down to a ball that you can trust and do what you need it to do. And for me, I keep coming back to Titleist. But I keep trying to find something that's better. Now I'm sure I've stopped. It only took a year, but hey, I did it!

Don't be afraid to try something new. You may find out it works better than you could imagine.



Alignment is one of the most critical pieces of the golf swing, which has nothing to do with the swing itself.

If you're not lined up correctly, you're going to miss your target, no matter how much you spend on a golf bag or how skilled you are. It's as simple as that. Your mind will play tricks on you. You're staring directly at a target, but your body is turned a few degrees off, you could be a few yards off. And it's easy to make this mistake and if you keep making that mistake, swing flaws could ensue.

During a round, if the wheels begin to fall off, here is a quick fix: Aim at something in front of the ball. That will help keep you aligned to where you want the ball to go.

Then after your round, make an appointment to have us give you more permanent tools to get you and keep you aligned to your target.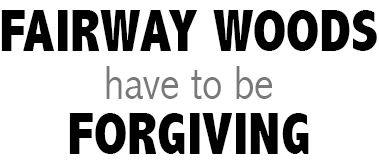 The Fairway Wood is probably as
difficult a club to hit as
any in the bag.

It's hugely useful if you can hit it consistently, but almost a waste
of space in the bag if you can't.

Improvements in face technology
to increase forgiveness across
the face are welcome.
The fitting and setup of this club is critically important. Everything you
can do to make sure the ball launches easily and accurately, should be done. That includes investing time to find the shaft that translates difficult into easy.

An assessment and fitting is of paramount importance.


Make sure the Fairway Woods and Hybrids in your bag are as easy to use as possible, and integrated
so that you have no big distance gaps or overlap from the clubs at the top of your bag.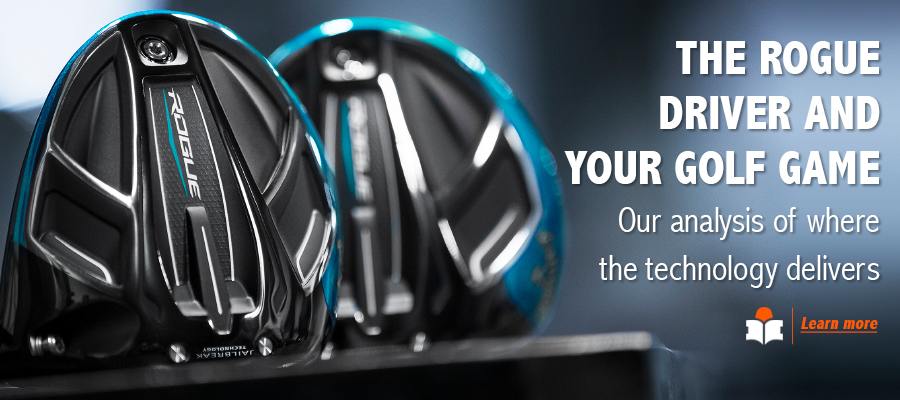 Where in the levels above 'inexperienced' do you sit?

Which level are you at? If you want to shoot lower scores, then improving your
level is the easiest and quickest way to get there.

We'd strongly recommend booking in for a short game assessment with us.
Get your technique checked and let's see where improvements can be made to get you to Graduate,
Master or Wizard, whichever is your next level. Bring a friend or friends.
This is great fun in a group.











This mail was sent to {{contact.contact_email}} by Tim Brantley and is provided as a service for the members and guests of The Golf Station and the customers of the The Golf Station Pro Shop and has been supported and sponsored by advertisers in this mail and my partner suppliers:


To ensure delivery, please add timb@greensidegolfer.retailtribenews.com to your contacts.


RetailTribe: 15851 Dallas Parkway | Suite 600 | Addison | TX 75001 | +1 214 561 8681