Friday, May 14, 2021





I say it a lot, but it's still true: Golf is hard.

I was talking to Tim before I teed off with a church group. No warm up, no motrin, just a stomach full of frosted flakes and a cup of coffee in my officially licensed Air Force travel mug. I hit a fairway from 270 yards away, executed a 30 yard pitch to three feet on a short Par 4. And I two putted. From. Three. Feet. It went south from there.

But in other news, one of the caddies of one of our PGA Tour Pros recommended an iron fitting to his management company agent. First, that's pretty awesome. Second, caddies have agents and management companies? We hope to get this gentleman scheduled soon!



"What's the best thing someone can do after a long-layoff from the game?" ~ Y.



| | | |
| --- | --- | --- |
| Simple. Take a lesson or a lesson package. It's a way to not only work out the kinks in your swing after not playing for a while, but after a long period of time between tee times, you may have developed some flaws that can sometimes creep into the swing. While Tim can work out swing issues, our Titlesist Performance Institute Fitness Trainer, Adam Masler can help give you tips to get your body back operating properly to accommodate the golf swing and all of its moving parts. | | |

| | | |
| --- | --- | --- |
| | | All of your moving parts are designed to function in a certain way. Yet your body is still unique. One of the things we teach is brought about by The Golfing Machine. It's going to get you in the right positions to make your swing work. Even if you have physical limitations. This is called the (get ready for it) Biomechanical Integration Approach. What does that even mean? Simply put, we're going to get you not only set up correctly, but also performing your best based on what you can actually do and not what an instructor may want you to do. |


If this sounds like science, it is. It's physics. It uses years of study of what the human body does and does not do. If your body is not working correctly, there is a good chance that the golf swing will not work correctly. And we can help that here at The Golf Station. Tim is certified as a Golf Stroke Engineer Master, having studied and been personally instructed by Tom Tomasello, he is one of the foremost authorities on the golf swing. So much so, PGA Tour and rising professionals ask for his time to get and keep their games in top shape.

Our instructors at The Golf Station have one focus: You! Not the brand you play or the latest trends on Tour. We strive to do things the right way, and we think we do it better than anyone else. We get you thinking differently and playing better, no matter what your skill level is or your limitations. Whether you've got a five-year-old just starting their golf journey, or a PGA Tour player looking to play their best to compete on the world's biggest stage, you'll find everything you need here with us.



So we can help you play your best!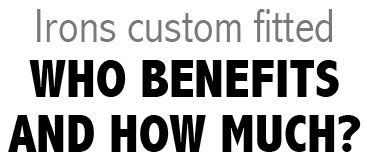 Everyone should get custom fitted for their Irons. Together with the innovations in face technology,
it offers you the quickest route to improvement and fulfillment. Different skill levels see different improvements.


Ball flight improves (easier to get the ball in the air)
which adds to distance, and most importantly,
enjoyment. Number of bad misses decreases,
taking shots off the scorecard.
Clubs with the right swing weight and shaft
make it easier to improve, faster.
The big winner we see here is distance.
Often more than a club length at the
7 Iron level, making approach play easier.
Consistency improves quickly (as you'd expect
withthe right lie angle, shaft length
and shaft flex). For most golfers this is the
quickest way to Break 90.
Comfort and confidence with mid-irons translates
into more greens in regulation.
The #7 Iron and down, becomes clubs
that are attacking the pin more often.
That's what the perfect configuration buys you.
We still see distance improvements,
but at this level, added yards are less
important than accuracy and consistency.

Here the improvement we're delivering
is translated into feet closer on the green.
Six or seven 10 feet Putts offer more birdies
than the equivalent number of 25-footers.
Here, there's a granularity to the fitting
that offers very specific shaft performance.
The feel of the club at contact is often a
discernable improvement as contact
is made with the sweet spot more easily.

Almost every golfer we custom fit for a set of Irons notes at least one dimension of measurable
improvement. Those with higher handicaps and the less skilled often see two, or even three,
dimensions of measurable improvement, IMMEDIATELY.
What could your improvement be?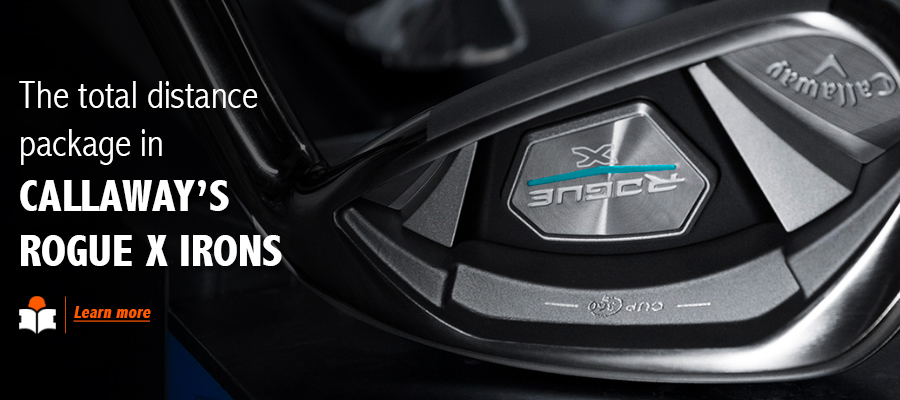 If you've got some time for practice, but you're not working on a specific movement or improvement,
then don't run up and down the bag, or hit 50 shots with the same club. Play the course.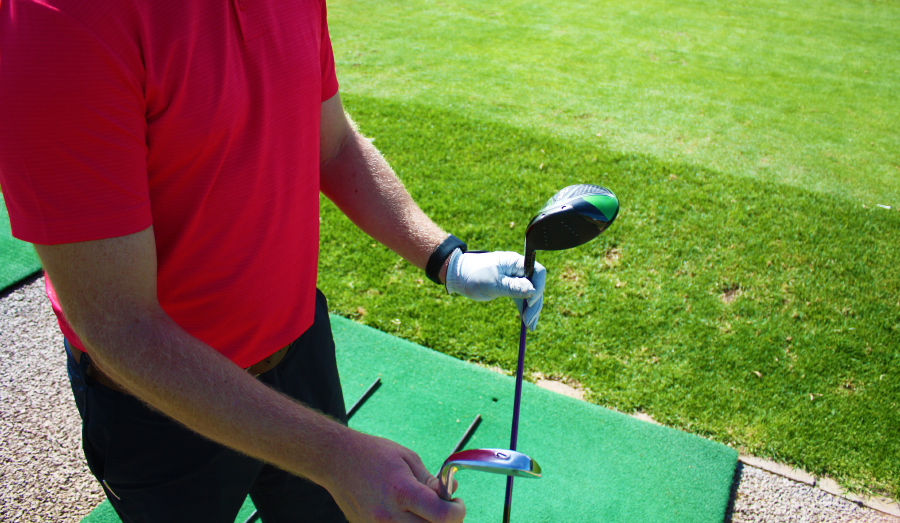 Replicate your experience on your regular course. You play different clubs, one after the other.
Very rarely will you use the same club (excluding the Putter) twice in a row out on the course.
So practice real conditions.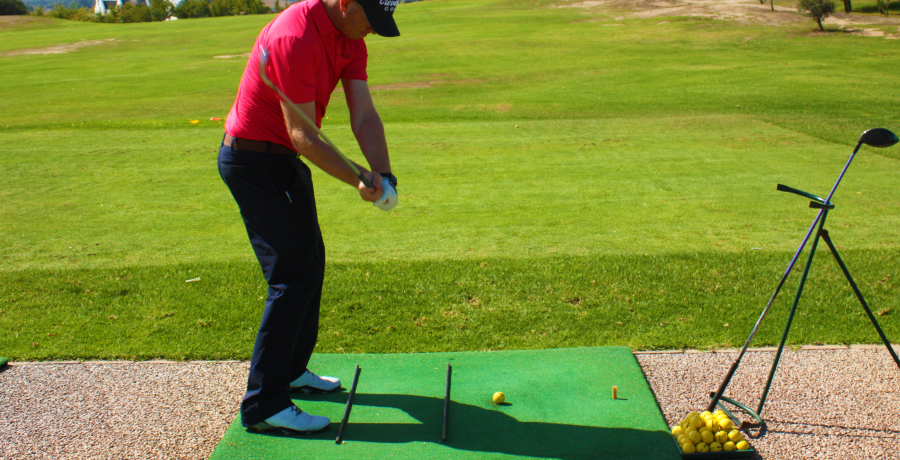 For each hole play, use the club you'd tee off with. Assess your performance,
and then play the second, aiming at a target.
If your approach wasn't tight, then you've got a Wedge shot. Estimate the distance and aim again.

How close you are to the hole indicates 1 or 2 Putts (forget 3 Putts and bunkers).
You get the picture. Every shot has an intent. Finding the fairway, hitting the green etc. Keep score.


You're better off hitting 50 shots carefully with 100% concentration on the improvement you're trying to make,
rather than hitting 100 shots with even 80% concentration. Unsure of when to use block or random practice, then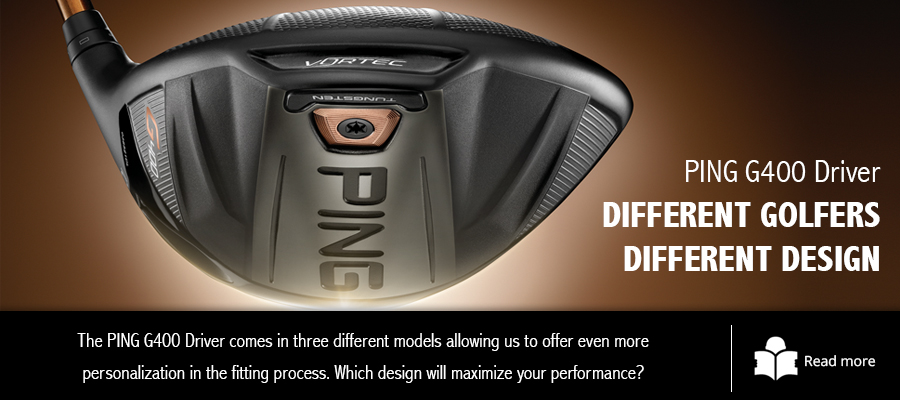 This mail was sent to {{contact.contact_email}} by Tim Brantley and is provided as a service for the members and guests of The Golf Station and the customers of the The Golf Station Pro Shop and has been supported and sponsored by advertisers in this mail and my partner suppliers:


To ensure delivery, please add timb@greensidegolfer.retailtribenews.com to your contacts.


RetailTribe: 15851 Dallas Parkway | Suite 600 | Addison | TX 75001 | +1 214 561 8681