The Prins & Prins Diamonds Floral Cup
Played on Sunday, the 8th of September
The ladies raised

R15,000

for Pikkewyntjies Pre-Primary School!
A big thank you goes to Prins and Prins Diamonds, the Met ladies who worked hard planning the day, 19th at the Met for catering and sponsoring lunch for the school kids, and of course, to all of the fabulous golfers on the day!
The Thursday Trophy is back!
Congratulations to

Strati Zitianellis, Ari Vayanos, Dimitri Zitianellis

and

Peter Zitianellis

for coming in 1st place with 92pts in our Thursday Alliance Competition!


Don't just drive by
Peninsula Driving Range and the Metropolitan Golf Club
We are very pleased to inform you that the Peninsula Driving Range is now offering all Met members a 20% discount at the range. A huge thank you goes to Sally Little for the kind offer.

The range is the home of The Sally Little Centre for Excellence, where Sally does some amazing work with young school children.

It is a great initiative; we encourage you all to please support the range and experience first-hand the great work that is being done.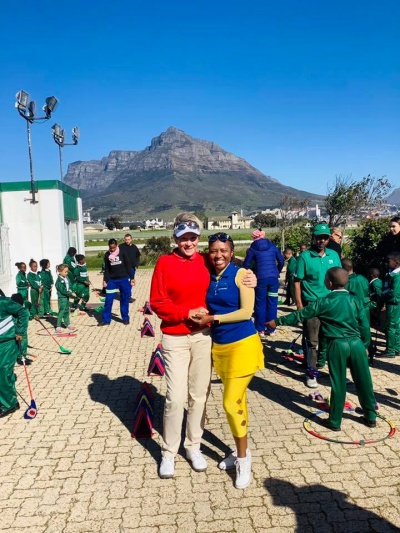 1 week away, and we are full!
The Metropolitan Ladies Open


Ladies Open | 18 holes


Time:

12:00 shotgun start
Cost: R360 per player | carts @ R265 (member's rate)
*Bookings confirmed on receipt of payment

The luck of the draw
Enter the raffle to win big!



Tickets:


1 for R100; 3 for R200

This is your chance to spoil someone special in your life.

• One-night stay for two in a sea facing room at The President Hotel in Bantry Bay (including The President's famous breakfast)
• A round of golf for two at the Metropolitan golf club in Mouille Point
• Dinner for two at Golosso in Sea Point

Who's been winning at the Met?
Monday School



4 Ball Alliance – 2 X Scores To Count



Dave Gordon, Derek Wille, Aubrey Molefe and Windy Khutlopye -

84pts c/i





Wednesday Members Competition




4 Ball Alliance – 2 X Scores To Count



Rob Van Veen, Freddie Mclennan, Jp Snyman, And Shaun Stevenson

- 91pts





Thursday Members Competition




4 Ball Alliance – 2 X Scores To Count



Ari Vayanos, Dimitri Zitianellis, Peter Zitianellis, And Strati Zitianellis

- 92pts





Saturday (AM) Members Competition




Singles Medal ( A & B ) / Singles Stableford ( C )





A.

Werner Uys - 65nett


B.

Dave Jacobs - 71nett


C.

Terry Copelowitz - 36pts



Saturday (Pm) Members Competition




Singles Medal ( A & B ) / Singles Stableford ( C )





A.

Eve Starke - 67nett


B.

Doug Van Rensburg - 67nett


C.

Debbie Gibb - 41pts



Click here

for a full summary of the week's results.

What are you buying?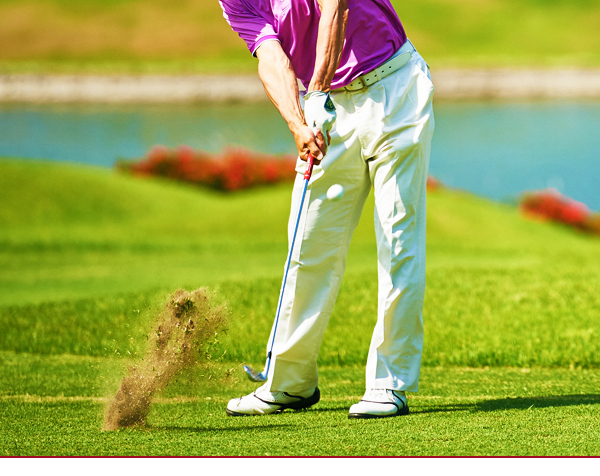 There is something exquisite about finding the sweet spot with an iron. Everything feels so perfect in that moment.
Achieving that moment requires, returning the clubface square to the target with the sole square to the turf. That's very difficult if the lie angle / shaft length combination is wrong for you.
Over 80% of golfers play with equipment that makes it more difficult to experience the perfect iron shot. You can change your experience. You can make more magic.
You can do this
Let's get your irons checked. Let's help you make sure you have a setup that makes it easier to create more magical moments. Come and see us. Call us, or
Consistently better
From the top, which part of your body initiates the downswing? Many get into a good position at the top, but then allow the
downswing to start with their arms or even hands.

This is a good position.

A downswing started
with the arms.
You want accuracy and consistency of ball strike with approach shots. That is much, much easier to achieve if the large muscles control your first movement back to the ball.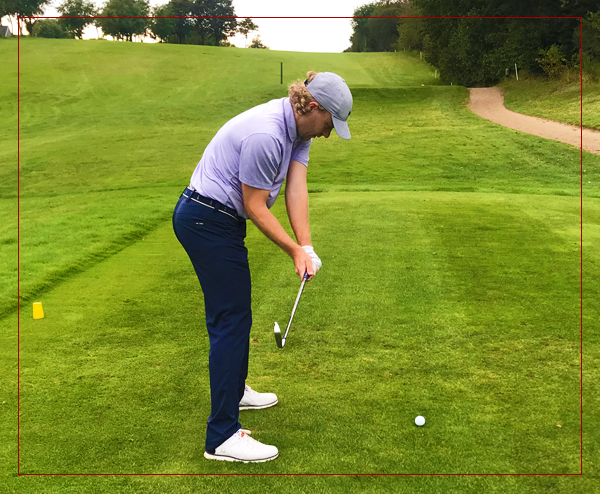 Easy to say, harder to do
Male golfers especially are conditioned to try and hit the ball with their arms and hands. I want all of you to take an #8 iron, get out on the range, hit balls, and to try and quieten your arms and hands. Try consciously hitting the ball with your "body" rotation. Notice how much more solid you can strike the ball. Practise this.

Contact us >
A career in golf


This mail was sent to {{contact.contact_email}} by Brad Forge and is provided as a service for the members and guests of Metropolitan Golf Club and the customers of the Metropolitan Golf Club Pro Shop and has been supported and sponsored by advertisers in this mail and my partner suppliers:

To ensure delivery, please add metropolitanproshop@greensidegolfer.retailtribenews.com to your contacts.

RetailTribe: Unit 8, Blaauwklip 1 | Blaauwklip Office Park | R44 | Stellenbosch | South Africa | +27 (0)21 880 2693