Come back stronger.
Improve ball striking.
It's possible to improve your golf game from home. Exercise is an important part of a healthy lifestyle, and certain exercises are particularly good for your swing.
Solid, consistent ball striking requires a smooth swing plane. Strong glutes (buttocks) stabilize your pelvis, and this helps you to swing on plane more consistently. When your glutes are strong, it also helps to reduce lower back pain.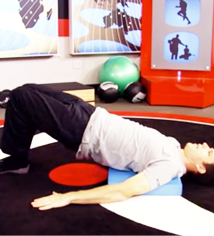 This Titleist Performance Institute video explains why hip mobility is so important.
Watch video >
Get stronger
If you're interested in how better fitness can improve your golf and your health,
Contact us >