Delivering service and transactions or managing relationships and inspiring golfers? It's both, but it starts somewhere. How often do we
get it wrong?

In the last weeks, we've strongly recommended each Professional, whether at home or still at work, contacts 30 different golfers by phone. Care and compassion for our golfers, members, and customers is required right now. Yes?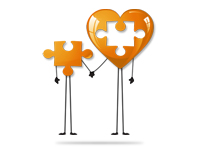 Surely that's what we need every golfing week, not just when a
contagious virus threatens their lives. Yes?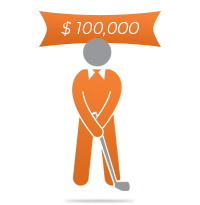 If you want to be "financial", then most golfers in the United States are worth at least $ 100,000 to the industry over their lifetime. What's the value of a golfer to the industry on average where you are? Each individual relationship is worth so much more than a single transaction.

So why are we seeing so much of this mass-market advertising?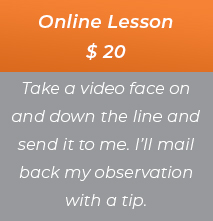 Above is transactional thinking. It's "what product have I got", and how
do I sell it? Below, it's about the golfer. It's about their game, their
experience. It's about discovering the VALUE THEY WANT.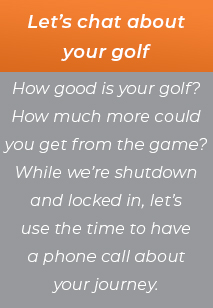 If you were managing just 50 golfers in the US, you would be managing $ 5 million of customer assets. Start your thinking there.
"Stop for a moment and drink that coffee. Look at how much effort goes into managing service, transactions and events in our industry. Compare that to how much time we spend caring for our customers and their journeys."

Make that call. Contact an occasional golfer. Start them on a new journey. It has never been more important. If you want some help:



We will add all the ideas we see and come across to our "Beacon of Hope" page,


www.retailtribe.com/pages/beacon-of-hope#

.
Feel free to use any of those ideas to help your community.
Be a beacon of hope.


Legally Privileged Disclaimer
Internet communications are not secure and therefore RetailTribe does not accept legal responsibility for the contents of this message. The information in this email and any attachment to it is confidential and is intended for the addressee only. Any unauthorised disclosure, use or dissemination of the contents in part or whole is prohibited. If you are not the intended recipient please return it to the sender and delete it. Any views or opinions presented are solely those of the author, and do not necessarily represent those of RetailTribe unless otherwise specifically stated. This email and attachments have been screened and are believed to be free from any virus. However, it is the responsibility of all recipients to ensure that they are virus free. This email was sent to you by RetailTribe. RetailTribe will not accept any liability for any damage caused by a virus. If you no longer want to receive this email, please
unsubscribe here
.