The restrictions on golf will be lifted, and we will move forward again. Be careful if you want to "go back". We never go back. We always go forward. You need to think about how you can make the future better than the past. Having more influence over more customers is an objective you should embrace.

These are women in an introductory program. What got them there? What can you do to get more people into your introductory programs?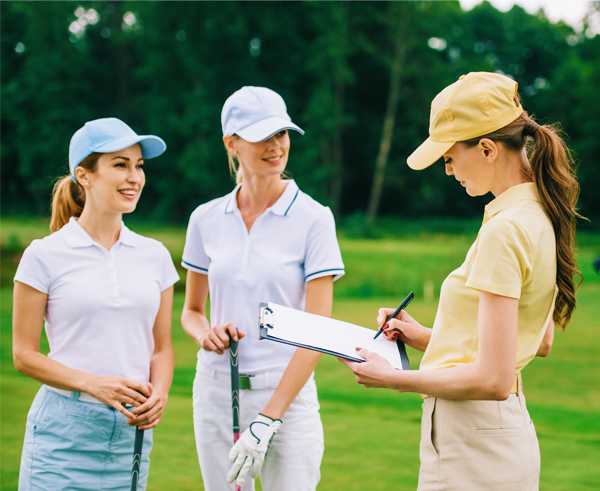 So what should be the opening of any advert?

a) Our next "Get Golf Ready" program starts on
May 4th come and join us.
b) "Learn to play Golf" in 8 easy lessons.
c) For just $ 149 you could learn to play golf.
d) Sign up for our "Learn Golf" program and bring a friend for free.
e) Would you like to discover the greatest family time there is?
f) More fun than you could imagine. New friends and new
connections for life.

A video challenge
Have you made your 45-second video? If you haven't, please have a go at it. It's a really worthwhile communication exercise. Here's the structure of that communication:

Introduce yourself (and which facility you're from), add something quick and personal about yourself, and then finally tell your viewers what you can do for their golf experience.

This is going to be a great video to load onto your website, post onto your social media. At this time, it's going to be even more important. People are desperate for human connection.

#beaconofhope ideas
For other engagement ideas, go to the Beacon of Hope page where
we collect examples of what other Professionals are doing.
www.retailtribe.com/pages/beacon-of-hope#.


Subscribe
Legally Privileged Disclaimer
Internet communications are not secure and therefore RetailTribe does not accept legal responsibility for the contents of this message. The information in this email and any attachment to it is confidential and is intended for the addressee only. Any unauthorised disclosure, use or dissemination of the contents in part or whole is prohibited. If you are not the intended recipient please return it to the sender and delete it. Any views or opinions presented are solely those of the author, and do not necessarily represent those of RetailTribe unless otherwise specifically stated. This email and attachments have been screened and are believed to be free from any virus. However, it is the responsibility of all recipients to ensure that they are virus free. This email was sent to you by RetailTribe. RetailTribe will not accept any liability for any damage caused by a virus. If you no longer want to receive this email, please
unsubscribe here
.